Photo of the Week: A Degree for Laurence Olivier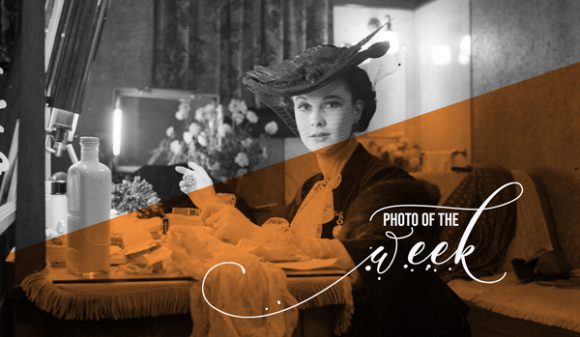 Welcome back to Photo of the Week, the Saturday themed post that does exactly what it says on the label!
This week's photo was taken at Tufts University on June 16, 1946. The Oliviers had been in New York, where Laurence Olivier led a successful Old Vic tour on Broadway. Shortly before they were due to fly home to England, Olivier was awarded an honorary Master of Arts degree (the first of several he would accrue throughout his life) for being "the real interpreter of Shakespeare of our age." The New York Times reported, "When conferring the degree upon Mr. Olivier, who was accompanied by his wife, Vivien Leigh, Dr. [Leonard] Carmichael explained that Tufts was the first college in the country to award a degree to a prominent actor, Otis Skinner, in 1895." When his name was called Olivier limped up to the stage to receive his diploma – the result of tearing his achilles tendon in a superfluous athletic stunt during his closing night performance as Mr Puff in The Critic the prior evening.
Unfortunately, this happy occasion was overshadowed by a near-death experience. On June 18 the Oliviers and forty other passengers boarded a Pan-American World Airways trans-Atlantic Constellation bound for London. As they flew over New Jersey the number four engine caught fire and fell from the wing, forcing the plane's captain to make an emergency landing at Windham Field near Willimantic, Connecticut.
The experience stayed with both Olivier and Vivien for years afterward. Laurence Olivier biographer Terry Coleman wrote, "Vivien said later that she had looked around at the others in the plane and their faces had changed, making them look like skeletons. Olivier's was the same. She raised her hands and found hers was too." Luckily there were no injuries. "The pilot brought us down quickly, showing a great deal of courage," Olivier reported at the time. "When we reached the ground the passengers burst into spontaneous cheering. We must have cheered for two minutes."
---
Also published on Medium.