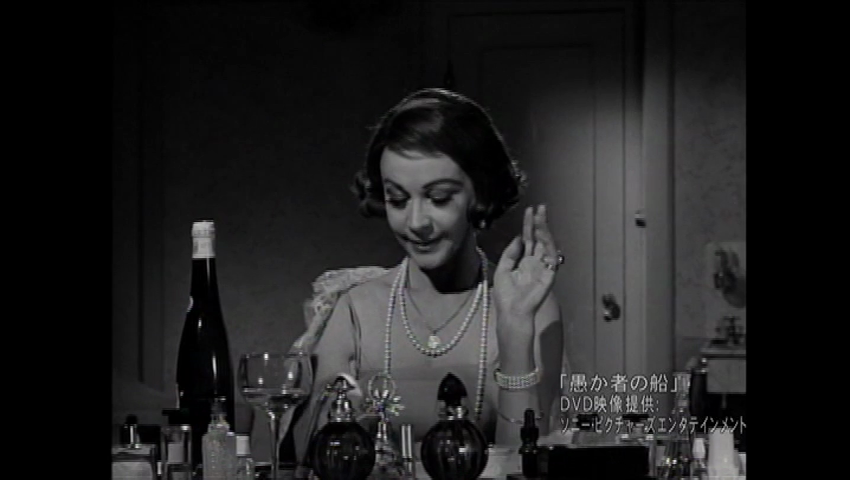 A couple of years ago, I did a contest on this site during which I gave away a couple copies of a recently released Japanese documentary about Vivien Leigh. I'm still not sure exactly what it's called, but according to my Japanese-British friend, it's something like, "Vivien Leigh: Young Heroine that Loved Eternally." I call it "The Japanese Vivien Leigh Documentary."
Made by Basara Ltd. in 2010 as part of a series of TV documentaries that focused on classic film stars that are still big in Japan, "The Japanese Vivien Leigh Documentary" takes a unique approach to telling Vivien's story. Rather than just replaying Vivien Leigh's life through photos and video footage, it follows her great-granddaughter, Sophie Farrington, on a journey of discovery. Sophie travelled to London and Hollywood (and to Notley Abbey and Tickerage Mill) to interview those who are still alive who knew Vivien, and in the process learned more about her famous relative.
Like any documentary, there are good and bad things about this one.
The Good:
It's really interesting to see members of Vivien's family today, especially considering how private they've always been.
There are people interviewed here that I'd never seen in previous documentaries.
Hearing audio clips of Jack Merivale speaking about Vivien Leigh in an interview with Hugo Vickers.
I got to help as a photo consultant. Many of the photos used as filler came from my personal collection.
The Bad:
The editing is very, very sloppy. You'll notice things like people being cut off mid-sentence, the English translator whispering in the background, cameramen not ducking out of the shots in time.
Random historical re-enactments.
They interviewed Sophie having dinner at the Olive Garden. Okay, maybe that should be in the "good" section.
Sparkly purple text.
No English subtitles, including names of people being interviewed.
People featured include Hugo Vickers, Trader Faulkner, Tarquin Olivier, Ann Rutherford, Daniel Selznick, Sally Hardy (Jack Merivale's step-sister), Louise Olivier, Rupert Farrington and Amy Farrington.
This documentary has a running time of 90 minutes. It has been uploaded exclusively for readers here at vivandlarry.com and cannot be found on DVD.
Enjoy!
[flv:http://vivandlarry.com/videos/Vivien_Leigh_Japanese_Compressed.mp4]