Hello!
I hope you've all had a lovely summer and are enjoying the final few weeks of warm weather before autumn officially starts (although I did see yesterday that Starbucks has already rolled out the pumpkin spice latte, so maybe autumn has already "started" and I'm the one who's clinging on to the last vestiges of my favorite season).
Things here in the North of England have been pretty busy. When not working at my day job or picketing for better wages, Robbie and I have been exploring our surroundings. Back in June, my dear friend and Ava Gardner co-author, Anthony Uzarowski, came up for a visit. We went for a nice long walk along the river and through the woods at Bolton Abbey, which has become a favorite spot of mine and Robbie's. There have been day trips to Blackpool and Chester, Malham and Fountains Abbey. And last month, for Robbie's birthday, I got us two first class tickets on the Dalesman steam train for a trip on the Settle and Carlisle Railway. Gorgeous scenery but we could have done without the coal dust blowing in through the windows. Still, great to tick "steam train ride" off the bucket list.
In between all of that I've been working away on cataloguing and digitising the Richard Mangan Laurence Olivier Collection (now part of the Kendra Bean Collection). Thanks to the Viv and Larry Patrons, much of the collection has been repackaged. And in terms of cataloguing and scanning, I'm on Box 11 – *nearly* half way through. To date I have catalogued over 1200 individual pieces of memorabilia! I've been at it for a year and feel like I've made good progress, considering I usually only have time to work on it at weekends.
At this point, I am considering what to do once I've repackaged and scanned everything. Richard Mangan was so generous in making this collection available to researchers and authors. I want to continue this tradition, so I'm looking into open source cataloguing databases. The goal is to incorporate a free, fully searchable catalogue here at vivandlarry.com. The software I'm looking at is called Collective Access. It's used by several museums and archives and seems to be fairly compatible to my vision for this collection. I look forward to sharing the next phase of this project with all of you in the future.
For now, here are some highlights from Box 7 of the RMLO (covering 1946 in Laurence Olivier's stage career).
The Old Vic in NYC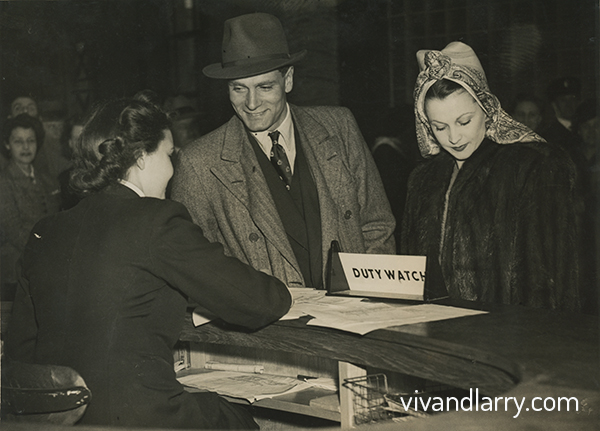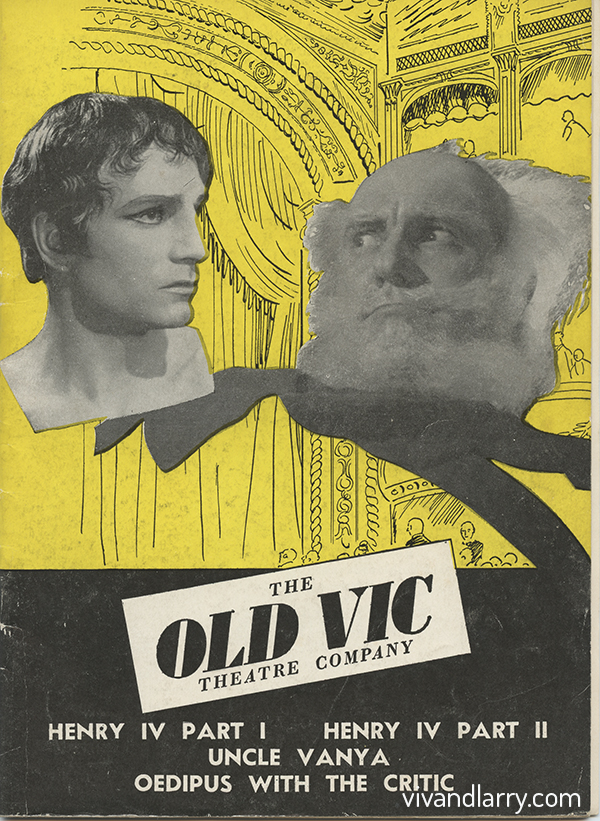 King Lear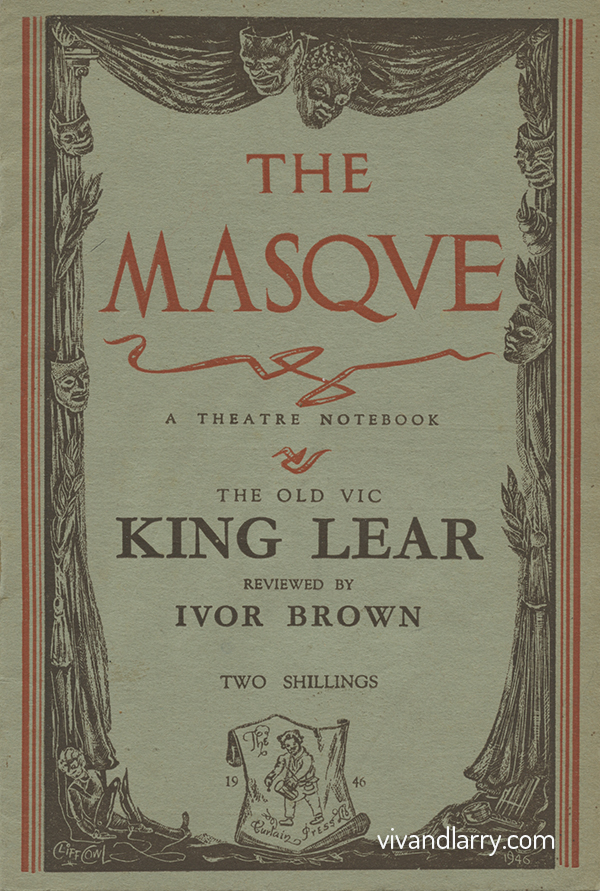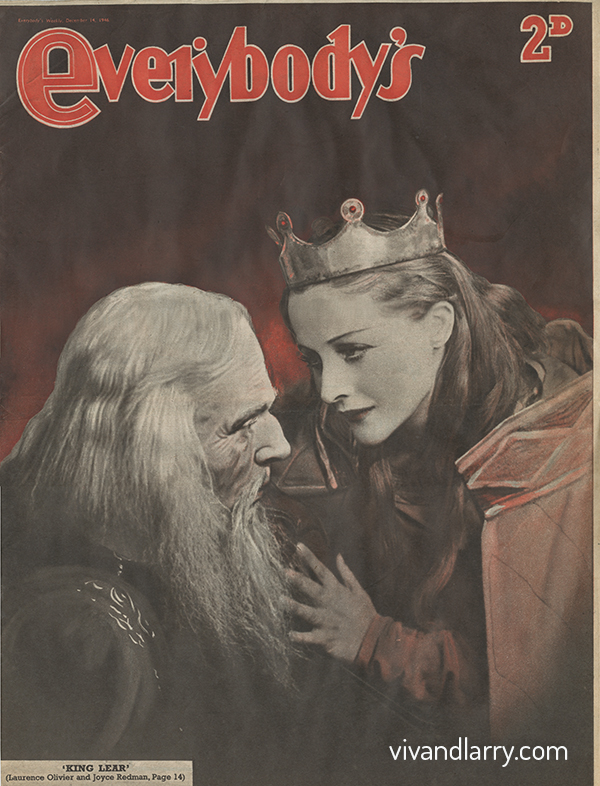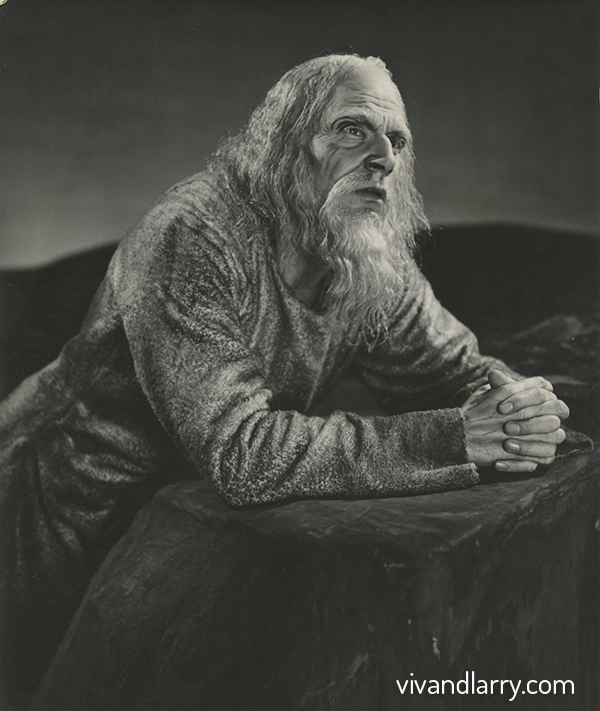 The Vic Wells Costume Ball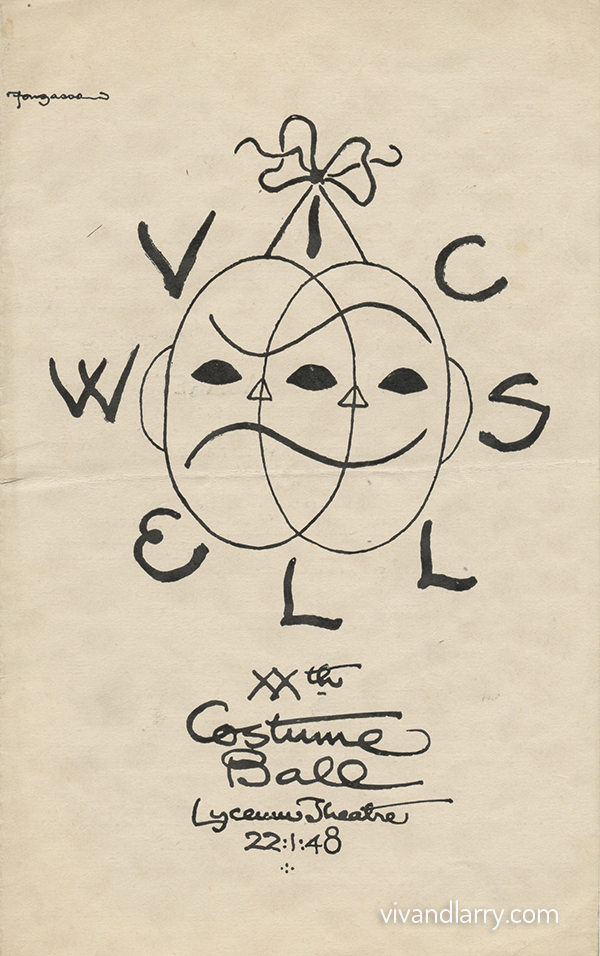 Vivien Leigh autographs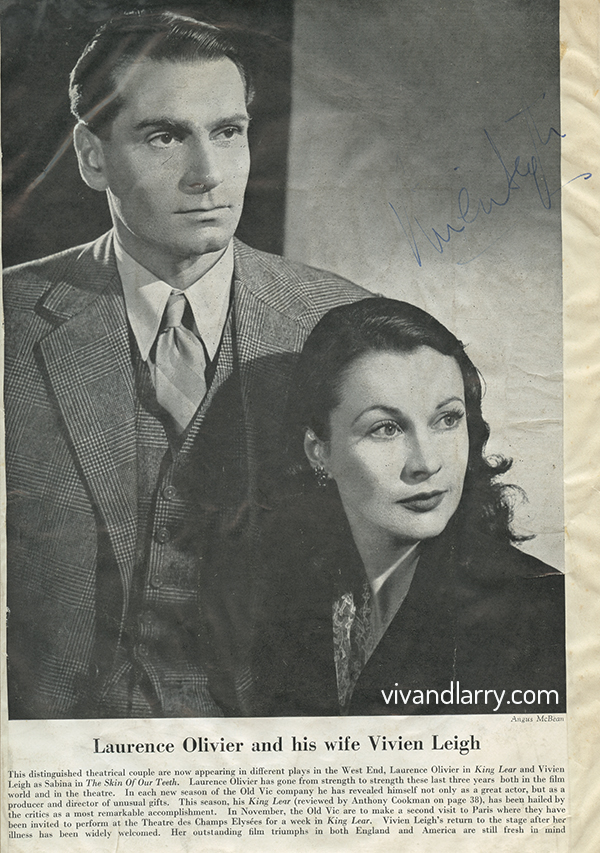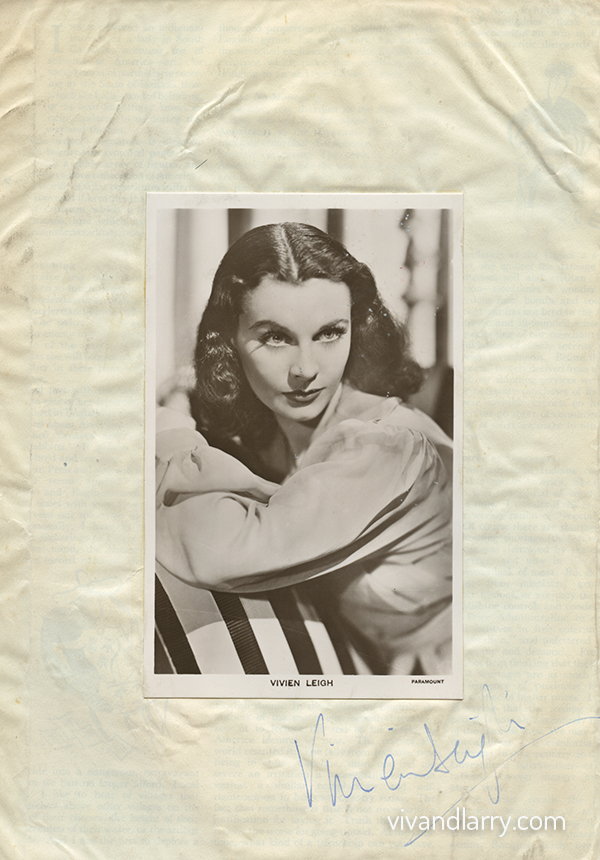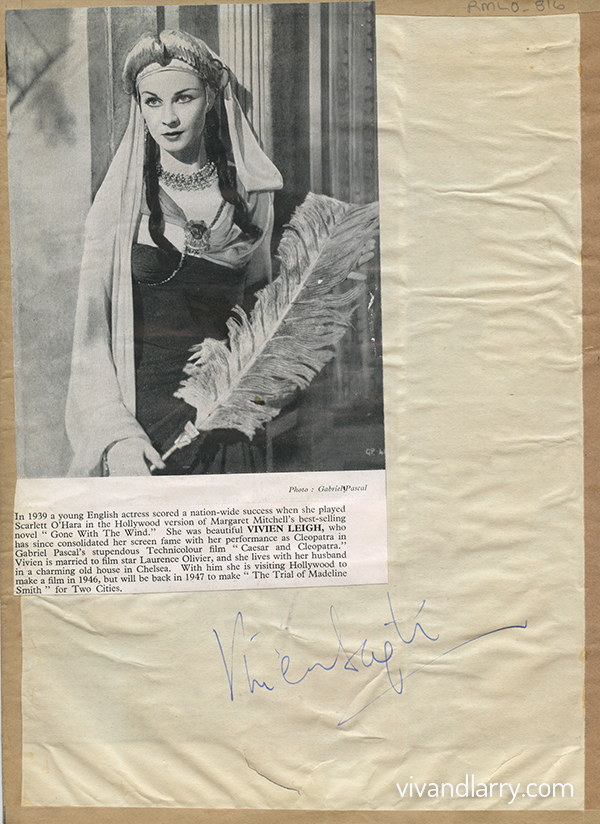 ---
If you enjoy the content here at vivandlarry.com, please consider becoming a Viv and Larry Patron. Click the banner below for more information.