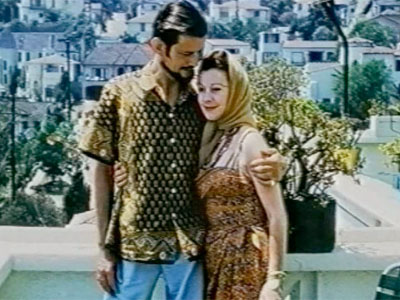 I don't talk about Jack Merivale on vivandlarry.com very much at all, mostly because he came after Laurence Olivier in Vivien's life and since the site focuses on Vivien and Larry, Jack has always been sort of peripheral.  But in this instance I think he deserves some space of his own.
Today I had the opportunity to look through the Vivien Leigh/Jack Merivale papers at the BFI Library in central London.  These papers, among those of many other British film luminaries, are held in special collections and are only viewable by appointment after having purchased a BFI membership and library card.  As a researcher of Vivien Leigh or anyone else in the film world, really, the BFI and other similar archives are essential to getting an in-depth, inside look at someone's life and career.  The project I have been working on for ages (I think I've mentioned it here before in passing) has required extensive archival research, particularly of photographs.  The Leigh/Merivale collection only had a handful of photos related to Vivien, but the rest of the material was equally as fascinating.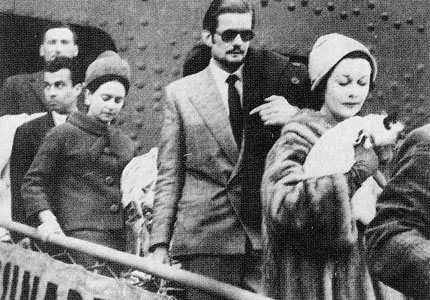 The papers were donated to the BFI by Merivale's wife Dinah Sheridan, whom he married after Vivien passed away, and they contain letters from Vivien to Jack (in her always difficult to decipher handwriting)–letters from the Civil War centenary/GWTW re-premier in Atlanta talking about drinking mint juleps and eating at "Aunt Fanny's Cabin", from New York, from India, from everywhere.  It seems she and Jack traveled solo about as much as she and Larry had previously–hundreds of condolence letters from Vivien's friends and fans after her passing, letters from Larry Olivier to Jack on the eve of his and Vivien's divorce, a psychiatric report from a couple different psychiatrists, and a few photographs of Vivien in the late 1950s.
Knowing to some extent what Vivien went through in her struggle with bipolar disorder, I'm really glad she had Jack to just…be there when she obviously needed someone to keep an eye on her.  I think he was a gentle and kind soul, a genuinely good guy, and just what she needed at the end of her life after all she'd been through with her divorce from Larry and life in general.  I know Larry was grateful for Jack's presence in Vivien's later life.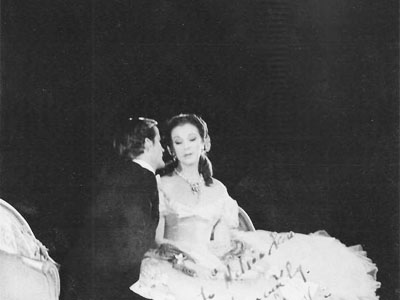 Sometimes it's hard to believe that Vivien Leigh lived such a full life in such a short time, but the letters from her famous friends and fans after she passed away are a true testament to just how much she gave to the world.  Jack got letters from Lauren Bacall, Celia Johnson (who I didn't know was even friends with Vivien), Cole Leslie, Binkie Beaumont, Rachel Kempson, Diana Cooper, Deborah Kerr, Ursula Jeans and Roger Livesey, John Mills, David Niven, and Victor Stiebel, among others.  In these letters, many of her friends mentioned how they knew she loved him very much and how he made her happy in the last few years of her life and enabled her to carry on as long as she did.  And he responded to every single letter that was sent to him.  Jack Merivale, I salute you.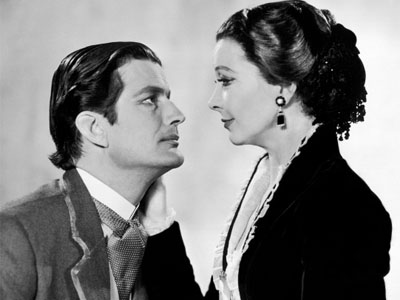 The archive is nowhere near as extensive as the Olivier archive in the British Library, but for what it's worth, I thought it was informative and obviously lovingly cared for.  If you're ever doing a project on Vivien Leigh's later life, this is a good place to start.