I've been a collector of photography books for a long time, and over the years had accumulated quite a large stack of them (mainly classic Hollywood and fashion photography books).  When I moved back home in July, I packed of all of the books I hadn't given away or sold and brought them with me.  Some are in storage and others are in a big box in my parents' garage.  So, I thought I would take photos and share some recommendations with you, readers.  Some of these are out of print, others are still available in stores, and all of them are very nice to look at.  This will also give you an idea of some of the resources I use for the photos in the vivandlarry.com photo gallery.
Today's recommendation is Vivien Leigh by John Russell Taylor.  This book was published in 1984 and is now out of print, but you can still get a used copy for fairly cheap.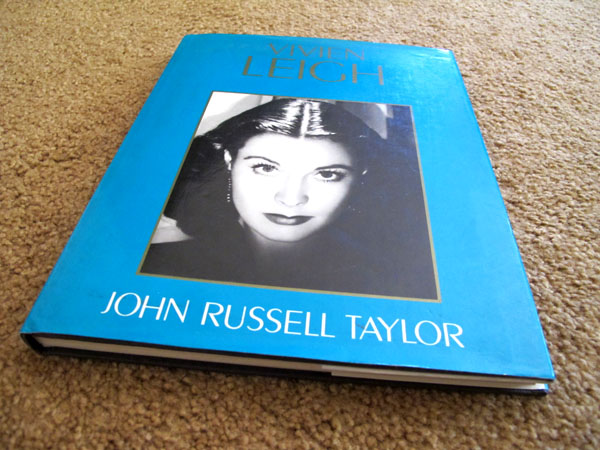 There were many  books published in the 1980s that surveyed the careers of certain stars.  A whole handful were published about Laurence Olivier alone, but this is the only "photography" book about Vivien Leigh that's ever been published aside from Vivien A Love Affair in Camera by Angus McBean.  It gives a basic biography and filmography, but the photos are the main draw.  From theatre and film stills to candids of Vivien with Laurence Olivier and her famous friends, Vivien Leigh offers a great selection of the materials available to researchers at the time.  And best of all, the pages are glossy, so the photos don't look all pixelated when they're scanned.