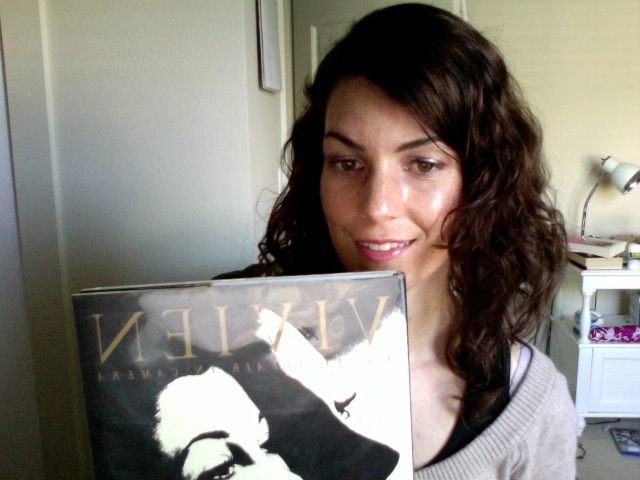 I love the library.  More specifically, I love the Newport Beach Public Library, because it's got the best selection of photography and film books in Orange County.  Combine their books with the ones at Huntington Beach, and you've pretty much got every old movie book you can think of.  Okay, that's not true.  To get every movie book you can think of, best head north to LA and check out the reading room at the Margaret Herrick Library.
Newport did good for me today, though.  I was surprised when I found out a couple years ago that they carried Vivien A Love Affair in Camera by Angus McBean.  I've always wanted to own a copy, but I can nver bring myself to spend $100+ on it on ebay or wherever, so the library works fine because, you know, it's free!  I'm probably the only person who has checked it out in years and years.  This is such a fabulous book,  and the photos are of course gorgeous (you can see them in the gallery at vivandlarry.com).  What I love most is that it's an intimate portrait of Vivien Leigh's (primarily theatrical) career, but Angus McBean was also a fairly close personal friend of hers and Laurence Olivier's, so the text is great, too.
I have so much love for photography books.