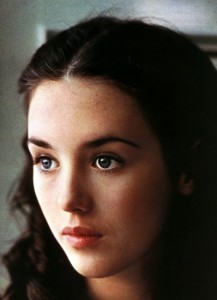 What's this? A post about someone other than Vivien Leigh or Laurence Olivier? Yes, you read that right. Whenever I've highlighted other celebrities on this site it's usually because they were somehow related to the Oliviers. This post differs in that respect. Today I have decided to dedicate this space to someone completely unrelated to the subjects of this website, and, to top it all off, she's a modern actress. Yet, as I will explain, she is fully deserving of the spotlight.
I'm talking about Isabelle Adjani, the two-time Oscar nominee and winner of the most Caesar Awards (the French equivalent of the Oscars) for acting in cinema history. I first saw Isabelle on screen about three years ago when I watched Roman Polanski's thriller The Tenant for the first time. But it wasn't until last year when I wrote a paper about Werner Herzog's remake of F.W. Murnau's silent vampire classic Nosferatu for a film class that I really became aware of her. As Lucy Harker, her stunning beauty contrasted brilliantly with Klaus Kinski's monstrous visage.
Throughout the 70s, 80s and 90s, she was one of France's biggest stars, working with many of the greatest directors of European cinema including Roman Polanski (The Tenant), Herzog (Nosferatu the Vampyre), Andrezj Zulawski (Possession), Francois Truffaut (L'Historie d'Adele H.) and Luc Besson (Subway, and the music video for her pop hit Pull Marine). She was renowned for a combination of looks and exceptional acting talent, and although now 55 and admittedly a fan of anti-aging remedies such as botox, she  beat out the likes of Brigitte Bardot, Ava Gardner, Catherine Deneuve and even Vivien Leigh to top an LA Times Magazine list of the "most beautiful women in film" earlier this year.
Adjani as Adele Hugo in L'Historie d'Adele H.
I recently "rediscovered" Adjani in the 1975 costume drama/biopic L'Historie d'Adele H. (The Story of Adele H.) and was blown away by her performance (so much so that I reviewed the film for YAM Magazine). She plays Adele Hugo, youngest daughter of Les Miserables author Victor Hugo, whose obsessive, unrequited love for British soldier Albert Pinson drives her to madness. Only 20 when this film was made, she picked up an Oscar nomination that validated her promise as a rising talent (she lost out to Louise Fletcher for her chilling performance as Nurse Ratched in One Flew Over the Cuckoo's Nest). As Kimberly Lindbergs at Cinebeats aptly pointed out, it would have been easy for Adjani to make a name for herself based on looks alone, but instead of accepting a string of glamorous roles, she chose to broaden her horizons and play characters that offered her the chance to display her acting skills. Many of the women she portrays–Anna in Possession, Marguerite de Valois in La Reine Margot, Camille Claudel in Camille Claudel–combine enchanting beauty and sexuality with madness, and she holds nothing back. The results are often jarring and somewhat disturbing. You actually believe that she is being rather than acting and she projects a palpable intensity that makes it difficult to pay attention to anyone else sharing a scene with her.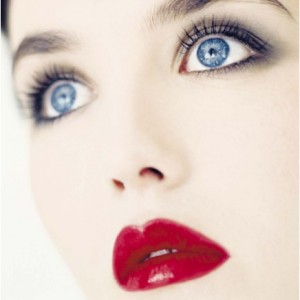 In many ways, Adjani reminds me very much of Vivien Leigh and that's probably partly why I think she's so amazing. In fact, we were having a discussion over at the Vivien Leigh and Laurence Olivier Facebook page about how if a biopic had been made about Vivien 30 years ago, she would have been a great choice to "step into" Scarlett O'Hara's shoes. Born in France to a German mother and Algerian father, Isabelle Adjani definitely had the right look. She is also trilingual and has performed in French, German and English. Like Vivien, Adjani has refused to be typecast, and has interspersed her film career with performances on stage (including several plays at the Comedie Francais). Like Vivien, she had a face that was suitable for costume dramas and has starred in many period films. She even played Marguerite Gautier in a stage version of Alexandre Dumas fils' Le Dame aux camélias. Behold, the gorgeousness!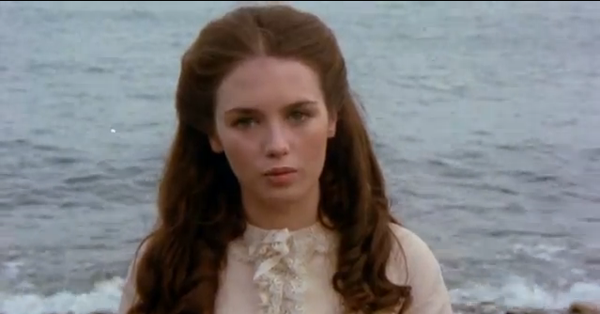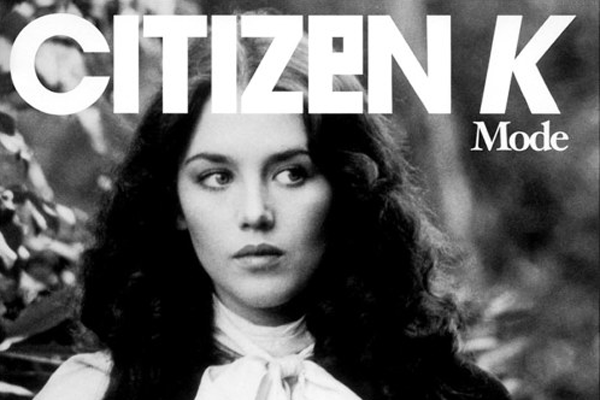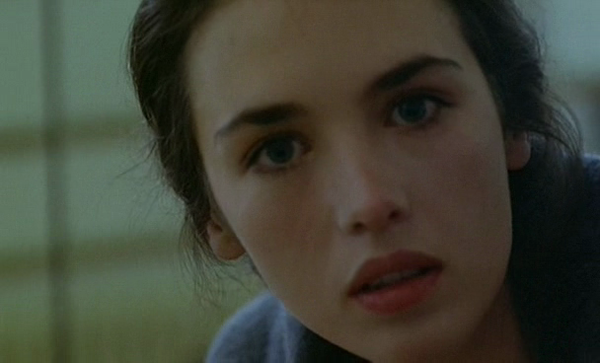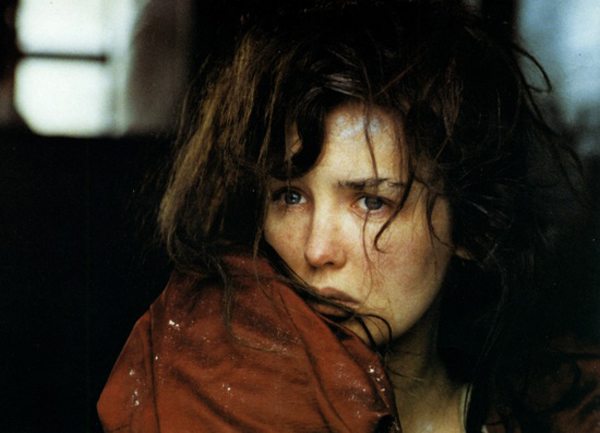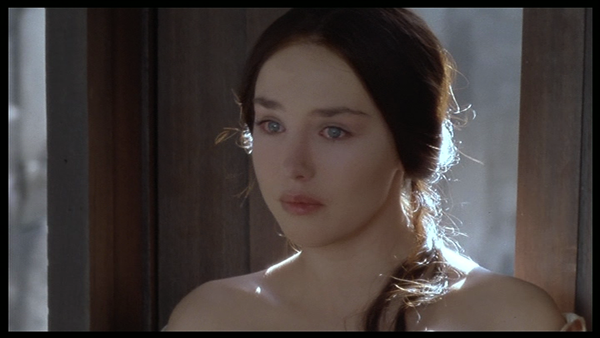 I would definitely recommend watching some of Isabelle Adjani's films. She is truly a tour de force on screen and has quickly shot up to the top of my list of favorite modern actresses (of which there aren't many).
Check out these clips if this post hasn't quite persuaded you:
Isabelle Adjani as Adele Hugo in L'Historie d'Adele H.
Isabelle Adjani as Anna in Possession
Isabelle Adjani as Stella in The Tenant
Isabelle Adjani as Queen Margot in La Reine Margot
*Some screencaps by the Isabelle Adjani Blog | gif by rhera