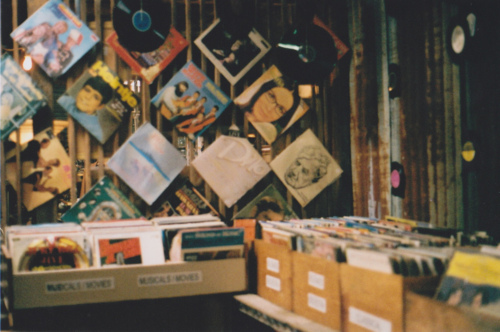 The BBC recently unveiled their Desert Island Discs archive online. The programme, in which famous personalities name 8 records/songs and a luxury item they'd take with them on a desert island, started in 1942 and is still broadcast today. Vivien Leigh appeared on the programme on September 9, 1952. Unfortunately the audio isn't available at this time, but it is really interesting to see which songs she chose. I think it reveals she had quite eclectic (aka awesome) yet refined taste in music. I see Vivien and I both share(d) a love for a little Ludwig Van!
Vivien's picks:
Jean Sibelius — Violin Concerto in D Minor
Oscar Straus — Mariette Act 2 (I couldn't find a link, but Straus also composed La Ronde!)
Ludwig van Beethoven — Symphony No. 9 in D minor 'Choral' – 2nd movement
Ludwig van Beethoven — Symphony No. 9 in D minor 'Choral' – 4th movement (Ode to Joy)
Danny Kaye — Ballin' the Jack
Maurice Ravel — Daphnis and Chloe–Daybreak
Laurence Olivier — If the Heart of a Man (from The Beggar's Opera)
William Walton — Valse & Tango-Pasodoble (from Façade)
The luxury item Vivien chose was a piano.
If you could choose 8 albums or songs to take on a desert island, which would you choose?