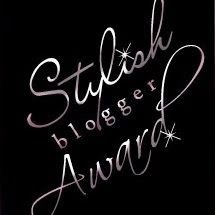 Carley from The Kitty Packard Pictorial has bestowed a Stylish Blogger Award upon vivandlarry.com!  This came as a pleasant surprise because I only recently discovered the wonders of the Kitty Packard Pictorial during the fabulous blog-a-thon Carley hosted to honor Jean Harlow's 100th birthday and the recent publication of  Mark A. Viera's new book Harlow in Hollywood. Carley is really knowledgeable about classic films and her blog is so fun to read! Definitely recommended.
The rules are that I have to list 7 facts about me and pass the award on to 7 other stylish (i.e. totally fabulous) blogs. So, here are 7 things about me that may or may not be interesting:
1.  I miss California. Don't get me wrong, I love living in London and plan to stay here for a while after my programme, but the coming of spring makes me nostalgic for balmy weather and the beach (and legit Mexican food!). I also miss my cat Coco, but I know she's happy living at my parents' house. No matter where I may roam, I'll always be a California girl at heart.
2. I love snapping photos. It's been one of my biggest hobbies since I was a teenager. I don't have a fancy camera or really know all of the technicalities but am quite happy with some of my results. I've also recently become obsessed with instagr.am. It's addictive. Here are some examples of my photos if you're interested: Paris, Soho, Flickr. I always have a camera with me.
3. I love introducing people to my favorite films. I will jump at any opportunity to spread the Vivien Leigh or Laurence Olivier love to people who haven't yet seen the light. So far this semester, I've brought together some friends from my course to watch Waterloo Bridge, A Streetcar Named Desire and Wuthering Heights. Good times! I have yet to encounter anyone who fails to be at least somewhat captured by these two once they've experienced the magic.
4. I'm writing my MA dissertation on Vivien Leigh's star persona. It truly baffles me that, as far as I know (and as far as my professor, stardom expert Richard Dyer knows), there aren't any published academic articles or books that deal with this subject unless it's in a broader discussion of Gone with the Wind or Streetcar. There was more to Vivien Leigh than Scarlett O'Hara, guys! Having already done a study on heritage and performance in That Hamilton Woman, I've decided to go for the gold and tackle Vivien's entire career in 15,000 words. My primary sources will be fan magazines of the period and other film publicity materials. I'm quote excited about digging through archives after I finish my final papers for the current semester! Hopefully I can do justice to the subject without looking totally incompetent.
5. I miss having TCM.
6. I love meeting fellow Viv and Larry or classic film fans. One of the great things about maintaining this website over the years is that it has allowed me to connect with other people who share the same interests in all things old school. I've been lucky enough to meet some really cool people and fellow bloggers at events or around town, and I'm really looking forward to meeting more of you at the Weekend with the Oliviers event in May!
7. I heart tea. This started before I moved to London. I drink at least 2 cups a day, often times more. I'm lucky in that the Twinings store is just a hop, skip and jump away. I'm also lucky enough to have a friend who will send me tins of Coffee Bean & Tea Leaf's Winter Dream all the way from California. Tea is vital to my existence.
I'm passing this on to the following lovely people: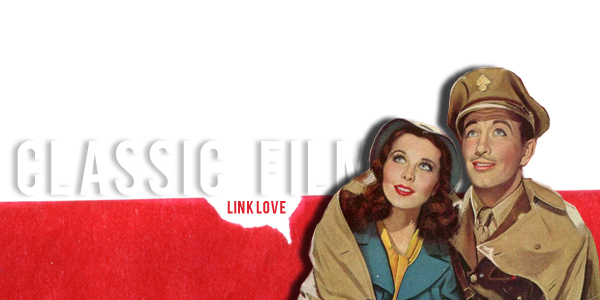 And now for something not-so-completely different. I was reading one of my favorite blogs–The Girl Who Stole the Eiffel Tower–the other day, and loved that fashion bloggers seem to have a really strong online community. They are always promoting each other's blogs and letting their readers know about interesting new posts across the blogosphere. There are a lot of blogs about classic cinema that I enjoy reading, so I thought I would start spreading the love some more in a series I've decided to call Classic Film Link Love! I haven't decided how often this will happen yet (weekly, bi-monthly, monthly? What say you?), but it's going to feature links to recent posts about classic cinema that you should definitely click on because they are informative and all-around awesome. Let's get the ball rolling!