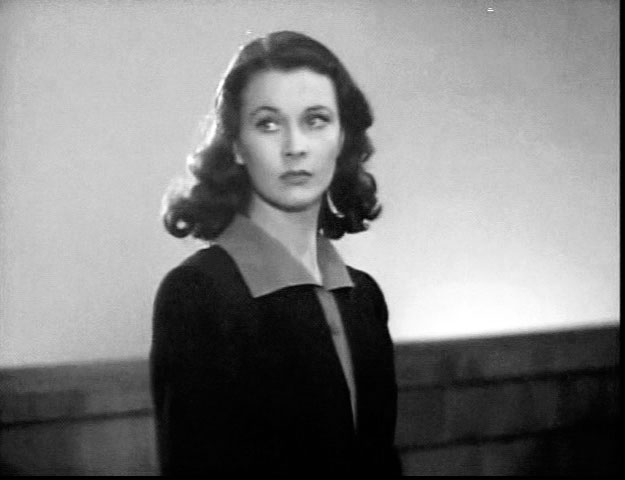 I always get excited when I have the opportunity to introduce my real life friends to my favorite films, especially when those films also introduce them to Vivien Leigh and/or Laurence Olivier.  Not many of the people I know in real life are as into old films as I am, and certainly no one in my close circle of friends knows as much about the Oliviers as I do.  However, most of my real life friends were fellow film studies majors, so it's surprising to me that there isn't more old movie love.  Even so, most of them are willing to watch some of these films with me on occasion. Today, felling bored, I decided to go hang out at my friend Cathy's house.  She told me to bring some movies or tv shows because she still had some homework to finish.  I chose Waterloo Bridge, starring Vivien Leigh and Robert Talyor.  Cathy had only seen Vivien Leigh in A Streetcar Named Desire, and confessed to not having cared much for Blanche DuBois, but she was interested in seeing a different side of my favorite actress.
Waterloo Bridge is my second favorite Vivien film (Gone with the Wind being #1).  Directed by Wizard of Oz producer Mervyn LeRoy for MGM, it stars Vivien as Myra Lester, a sweet and charming ballerina in WWI London who has a whirlwind romance with a "Scottish" soldier named Roy Cronin played by Robert Taylor (I put Scottish in quotation marks because Taylor makes no attempt at any sort of accent what-so-ever).  When Roy is called to the front the day before their wedding, Myra goes to see him off at the station and misses her performance at the theatre, for which she is promptly sacked by the tyrannical Madame Kirowa (Maria Ouspenskaya).  Her friend Kitty (Virginia Field) is sacked along with her and the two eventually turn to prostitution to pay the bills after Myra sees Roy's name on a newspaper casualty list.  It turns out Roy isn't really dead, though, and when he returns, Myra' has to battle is with her conscience.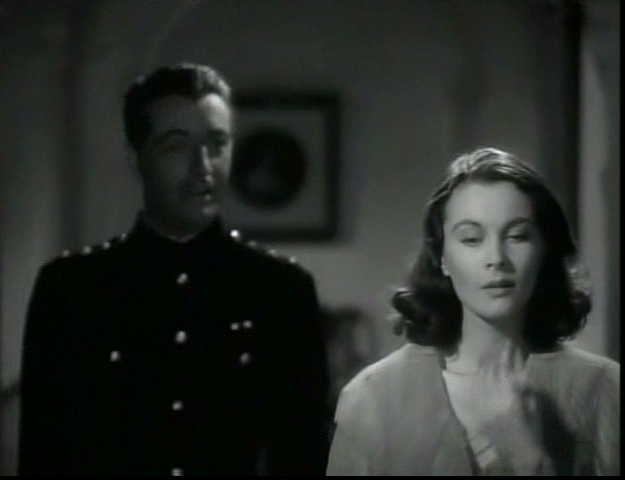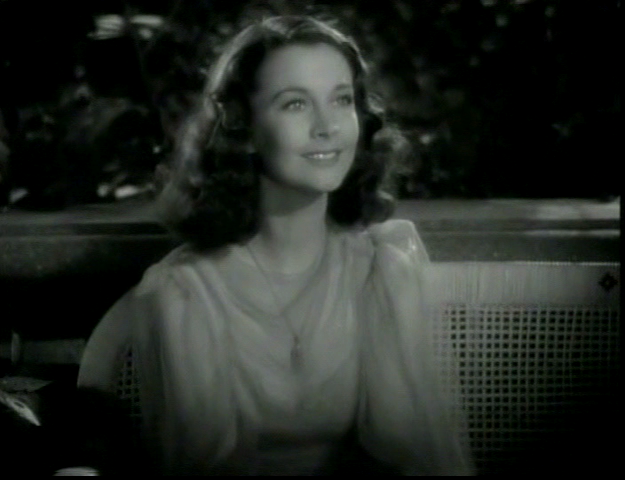 Though Myra is in many ways the complete opposite of Scarlett O'Hara, Vivien plays her with an intensity and an air of sadness that is every bit as touching and interesting as her previous role.    There is one scene that particularly stands out for me in Waterloo Bridge:  Myra goes to Waterloo Station in search of the night's customers.  She walks through the throngs of soldiers returning home from the front, coquettishly smiling at the men as they walk by.  The camera cuts to a line of men alighting the latest train and we see a flash of Roy's familiar face and signature khaki trench coat.  Cut back to Myra and we see her face change in an instant from coquetry to disbelief as she sees what we see.  It's all in Vivien's eyes.  Robert Osborne of TCM has called this moment one of the greatest in film history, and I would have to agree.  Vivien played it with the vulnerability of a silent film star (a la Lillian Gish). It makes me think of the final scene in Chaplin's City Lights when the girl realizes it was the Tramp who payed for her eye operation.  The way Charlie's face just changes in an instant.  No words are needed.  Mervyn LeRoy directed it brilliantly and it's perfect.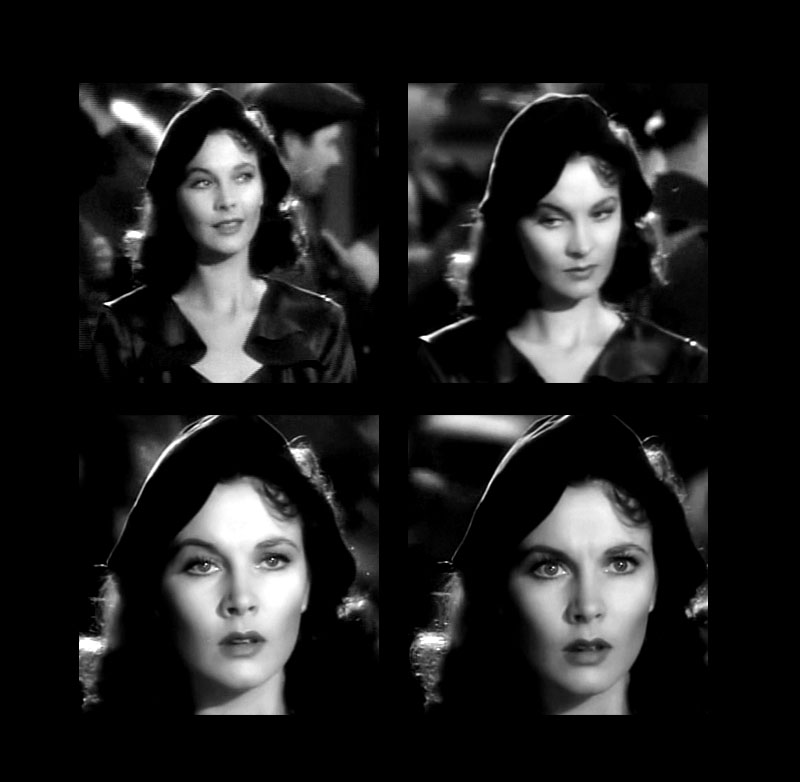 Vivien had good supporting help from fellow cast mates Robert Taylor and Virginia Field.  It's funny because I always say I don't think Robert Taylor could have acted his way out of a paper bag, and it should irk me that he's supposed to be Scottish, but for some reason I always let it slide (until someone on a message board says Taylor was the best actor in the film, then I say 'Did we watch the same thing?  You're joking, right?").  Vivien originally wanted Laurence Olivier to play Roy, and that would have made more sense given the fact that Olivier at least had a British accent, but Robert Taylor and Vivien work wonderfully as a romantic team in this film. I think it's because Taylor played Roy with the right amount of charm and optimism that perfectly balanced Myra's sadness.  They also looked really good together.   This is made evident in m favorite scene in the film, in which Myra and Roy meet for a date at the Candlelight Club.  Robert Taylor looks so sharp in his black military uniform, and Vivien is ethereal in a polka-dot chiffon gown by Adrian.  It's enough to take your breath away watching to them dance to Auld Lang Syne as the orchestra puts out the candles and they share their first kiss.  There's something infinitely romantic and nostalgic about the whole thing.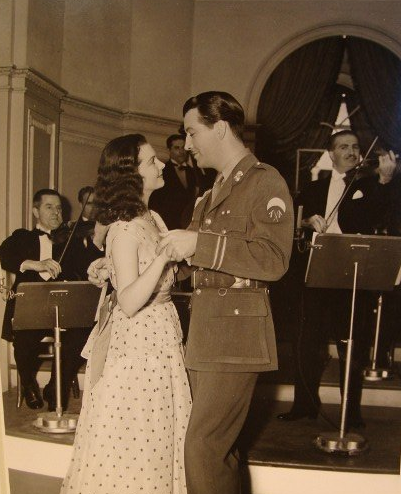 Apparently Waterloo Bridge was a favorite for both Leigh and Taylor, and they enjoyed working together for a second time (the first time being on A Yank at Oxford in 1938).  Watching this film, it is easy to see why the two stars had fond memories of it.  It will surely stick with you for a while.  I've seen it numerous times and never get tired of it.  I think it's beautiful, and I do love a good wartime romance.  If you haven't seen it yet, please do!
Rating: A