I recently joined a great google group called Fashion Beauty Friend Friday, run by Katy of the blog Modly Chic (discovered through the always lovely Casee of The Girl Who Stole the Eiffel Tower). Most of the people in this community are fashion bloggers and although vivandlarry.com isn't classified as a fashion blog, I thought the weekly sets of questions Katy posts in the group were really great, and knew I wanted to be part of it. FBFF is a weekly thing, but I decided I would participate when the questions were more relevant to blogging in general rather than strictly fashion. Hopefully it will allow readers to get a more personal glimpse of the girl behind vivandlarry.com.
1. Which celebrity (celebrities) do you look to for fashion inspiration?
I don't think I've ever tried to emulate a particular celebrity with my personal style. Rather, my fashion has always been shaped by the territory.  This still holds true, even in London. In fact, my mom shipped over my favorite pair of Rainbow sandals just this week! I tend to look at celebrities not for fashion inspiration, but with admiration for their personal style. Vivien Leigh has always been the big one for me. I love the vintage look (modcloth is one of my favorite websites to buy clothes from) and she pulled it off to perfection. You can see what I'm talking about in the recent guest post I did about Vivien Leigh as a style icon over at The Girl Who Stole the Eiffel Tower. I wish everyone still dressed like this on a daily basis.

2. When it comes to your own personal style, what inspires you?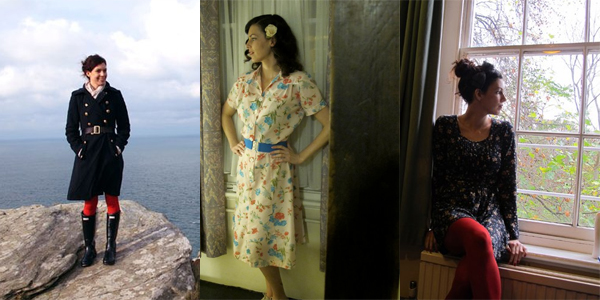 (Left) Winter wear. Coat: ASOS, Boots: Hunter, Scarf: H&M | (Center) Dolled up for the Blitz Party. Dress: Vivien of Holloway, tights: Miss Selfridge, Brogues: Miss Selfridge | (Right) Casual. Dress: Zara, Headband: Primark, Tights: H&M
Like I said, my personal style has been shaped by the territory. I grew up in California and have always felt most at home in beachy-casual wear, whether it's sun dresses and sandals, skinny jeans and jumpers, etc. Since moving to London I think my style has adapted somewhat to London street style. I wear a lot of dresses with leggings or tights, jumpers and pea coats. My favorite shoes range from black Hunter riding wellies to brogues, lace-up Topshop boots to mary janes. Comfort is key in my opinion, and although I don't consider myself the epitome of fashion, I think there are a lot of ways to make a casual look more chic.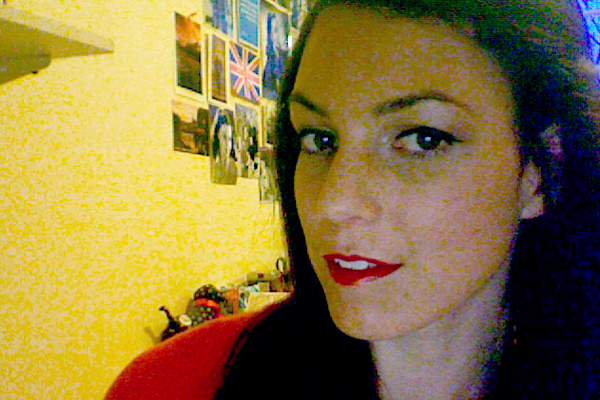 When it comes to make-up, I've always preferred a more natural look. I have a lot of freckles and I'm not one to try and cover them up. My usual make-up routine consists of tinted moisturizer with SPF and pressed powder foundation (MAC), eye shadow (I'm a big fan of Urban Decay's Naked palette. Nudes and browns suit me best, I think, because they bring out the color in my eyes and work best with my skin tone), +/- black liquid eye liner, and black mascara. My lips tend to get really dry so I always have a tube of Burt's Bees chapstick handy and some lip gloss. As with eye shadow, nude colors suit me best but lately I've been experimenting with red lipstick, as well.
3. How do you hope to inspire your readers?
I don't think I inspire anyone with my fashion sense, nor do I strive to. If people take any inspiration from vivandlarry.com, I hope it's in the way of learning more about Vivien Leigh and Laurence Olivier, to consider and appreciate classic films. As far as personal inspiration, I really encourage everyone to follow their passions. This is something I've always strived to do. It's the reason I moved to London, the reason I went to grad school to study film and the reason I'm working on various side projects. Find something you're passionate about and pursue it, and don't let anyone tell you you can't do it. Sometimes working toward your goals can be scary–moving to a new country, going away to college, making new friends, etc, it can seem daunting–and it's definitely not always easy. But I'm learning that nothing comes easily. You can't just expect things to fall into your lap; you have to go out and find a way to make it happen.
4. Outside the realm of fashion who/what inspires you?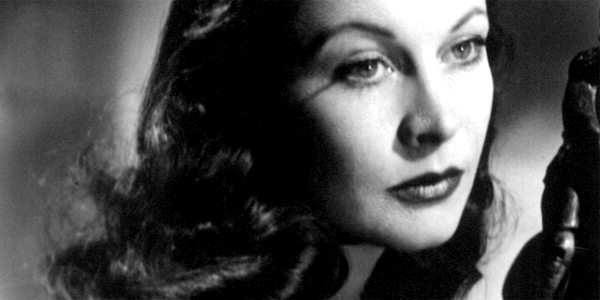 Vivien Leigh inspires me in so many ways. I also find inspiration in nature, simple but beautiful things, films, literature, and people who are passionate about the things they love.
5. And since Idol is ending… Which songs inspire you?
One of my favorite bands is Arcade Fire, and Tunnels from the first album, Funeral, is so beautiful. I can listen to this song for ever.