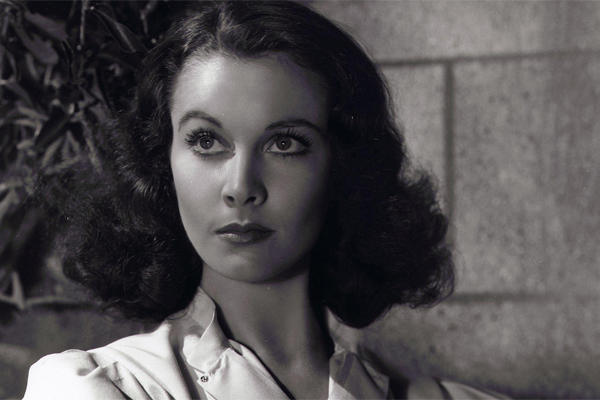 I've got a secret! Okay, it's not really so much a secret as an announcement — one I've debated making here for ages, and one which, after some good vibes from a couple good friends, I've finally decided to make. Ready?
I'm writing a book!
Not just writing, but also assembling. It's an illustrated photography book (read: coffee table book) about Vivien Leigh and I've been working on it for the past three years. Nearly everything I've done during this time has been in some way related to accomplishing this goal and I believe in this project with all my heart. I've had this vision for so long, and like many things in life, the road has not always traveled straight ahead. The original plan was to do something about the personal and professional relationship of Vivien Leigh and Laurence Olivier. In the past four or five months, however, the topic has shifted to focus on Vivien and her life. I think this is the right decision.
Why this book? How long has it been since someone wrote a decent biography about Vivien Leigh? At least 20 years. Since becoming a fan of Vivien way back when and, as such, a passionate fan of classic cinema, it has always puzzled and saddened me that there have been no books of this format that focus on Vivien. All the other stars of the studio era have beautiful photography books dedicated to their lives and careers. You'd think there would be nothing left to say about Marilyn Monroe or Audrey Hepburn, for example, but they get new ones nearly every year. In Vivien's case, the only illustrated books dedicated to her are Angus McBean's Vivien A Love Affair in Camera and John Russell Taylor's Vivien Leigh. These books, while containing lovely photos and heartfelt sentiments, barely scratch the surface.
It's high time Vivien Leigh–the woman and actress–was put back in the spotlight. With her 100th birthday coming up in 2013, I aim to do just that.
What's new to offer? While previous Vivien Leigh biographies have been well-researched, the fact is that there is so much more out there. I'm talking about archival materials, loads of rare and never-before-published photographs and personal papers. This will be the first book about Vivien to tap into the rich collections in major archives, including those in the British Library and the Academy of Motion Pictures Arts and Sciences. 
What can I bring to the table as a writer? Years' worth of research, a film degree and a lot of TLC.
Vivien Leigh more than deserves to be celebrated in a book like this. Her life and career were interesting of course, but she also had an aesthetic that lent itself so well to photography. This is the book I've always wanted to buy.
How YOU can help

I'm always looking for stories and original, rare photos of Vivien to enhance the materials I've already sourced. If you are a collector and have photos you'd like to share, or if you are a fan and were lucky enough to correspond with or even meet Vivien in person, please get in touch. I'd love to hear from you!
I'll keep you all updated on new developments. It's been a long, sometimes frustrating process, but I've never lost hope that it will come to fruition in the end. Slow and steady wins the race, as they say. Vivien deserves it.