The 82nd Academy Awards are fast approaching.  Soon the day will be upon us when a movie about blue alien people will be named Best Picture and Sandra Bullock and "Oscar winner" will be said in the same sentence.  All the while, quality films like Jane Campion's  beautiful Bright Star have been completely ignored in favor of box office returns.  I'm off track already.  What was this post going to be about?  Oh, yes!  This is actually a tribute to my favorite Oscar-winning couple.
Did you know that Vivien Leigh and Laurence are one of only TWO couples in the history of motion pictures who both won an Academy Award while married to one another?  This is a true story (the other couple is Paul Newman and Joanne Woodward).  Between them, they had 5 Oscars.  Now, unless your name is Meryl Streep, good luck living up to that amount of awesome.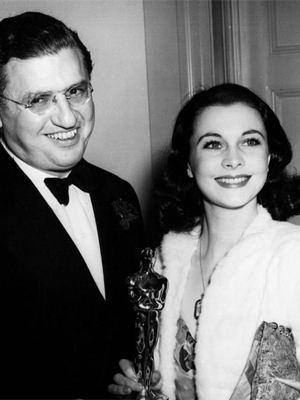 Vivien Leigh won her first of two Academy Awards in 1940 for her portrayal of Scarlett O'Hara in Gone with the Wind.  The ceremony was held in the famous Coconut Grove in the Ambassador Hotel in Downtown Los Angeles.  The Ambassador was recently demolished to make way for a much-needed inner-city school, but if you drive by the site where it once stood on Wilshire Blvd, you can still see part of the front entrance amidst a bleak landscape of bulldozed dirt.
Vivien attended the ceremony with Laurence Olivier, who was nominated for his role as Heathcliff in Wuthering Heights, but entered the Grove on the arm of producer David O. Selznick.  She wore a green and red spaghetti-strap dress by fashion designer Irene, and a simple but elegant topaz necklace by Van Cleef and Arpels courtesy of Larry.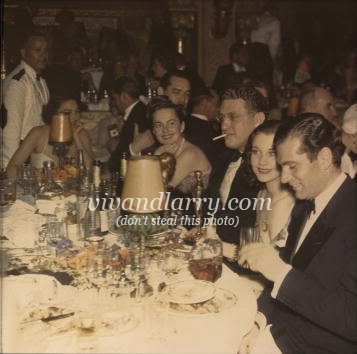 Vivien was obviously the belle of the ball that night and is said to have confessed to not eating during the whole ceremony out of nervousness (despite knowing she won before it started).  Well, she didn't look nervous.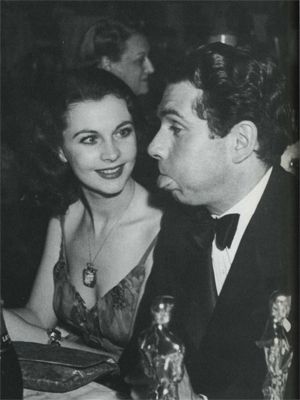 Because Vivien was being monopolized by Selznick for a good deal of the time, Larry stepped in as Olivia DeHavilland's honorary date.  Aww.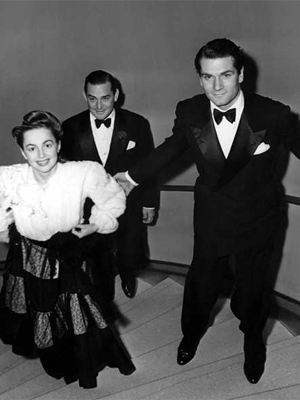 The end of the night was topped off by this lovely photo taken by Peter Stackpole for LIFE magazine.  This would be the first and last Oscar ceremony that Vivien attended.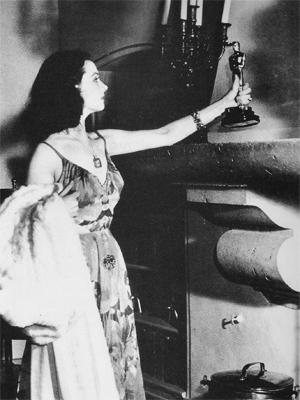 Laurence Olivier may have said he was so jealous of Vivien's 1940 win that on the ride home he wanted to snatch the statue out of her hands and hit her over the head with it (but did he? No.), but his first chance for Oscar glory came 7 years later.  Larry was awarded a special Oscar for his groundbreaking achievements on his 1945 film Henry V.  Unable to pick it up in person, he was presented his statue by Ray Milland on the set of Hamlet.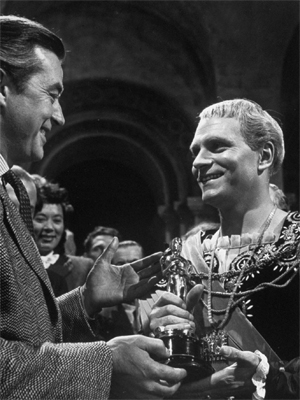 Acting honors finally came to Larry in 1949 when he was awarded Best Actor and Best Picture for his 1948 film Hamlet.  He was also unable to attend this ceremony, but was able to make it to the BAFTAS, where he picked up all of his statues (including that BAFTA seen here in front).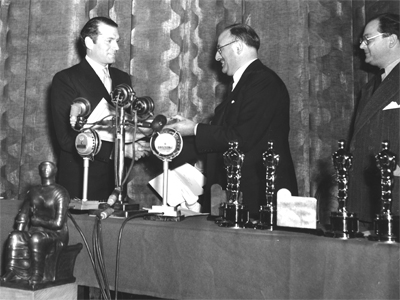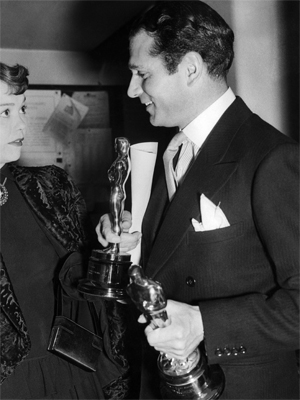 1952 meant another Oscar for Vivien Leigh.  She won her second Best Actress Award for A Streetcar Named Desire.  Vivienw as unable to attend the ceremony in LA due to being in New York where she and Larry were performing in the two Cleopatra plays.  Without a TV, Vivien listened to the radio in her dressing room at the Ziegfeld where she heard her name announced.  Vivien said winning her second Oscar was "a quieter kind of excitement" than it had been in 1940.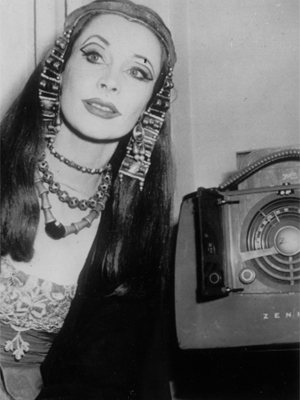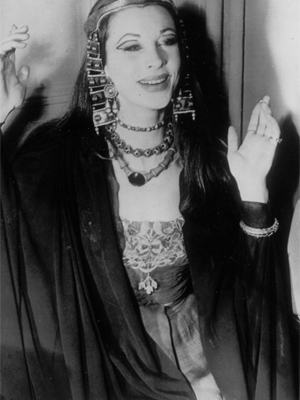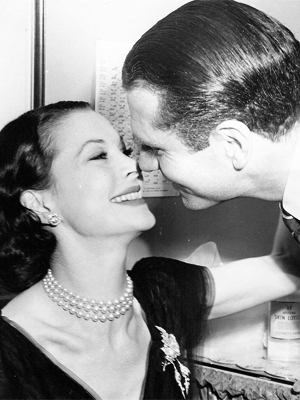 Vivien picked up her statue back in London.  She also won a BAFTA for her performance, which was accepted by Larry because by this time Vivien was in Ceylon filming Elephant Walk.  It is customary for the previous year's best actress winner to award the next year's best actor, but due to suffering a nervous breakdown shortly before the 1953 ceremony, Vivien was unable to present Gary Cooper with his award for High Noon.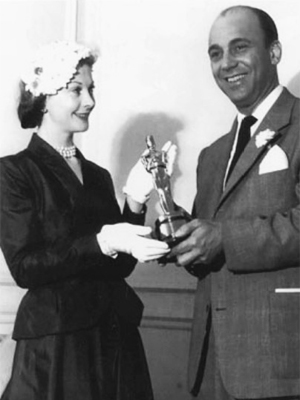 And thus concludes the history of Vivien, Larry, and Oscar.  Larry would be awarded a Lifetime Achievement statue in 1979.
*captions made up by me