The news of Elizabeth Taylor's death this morning has effected classic film fans around the world. She was a great beauty and a true star in every sense of the word. Her passing signals the end of an era and I couldn't think of a better person to write a tribute to the late screen icon than Andrew Budgell.
Andrew is one of Elizabeth's most loyal, and certainly one of her most knowledgeable fans. He is the brains behind The Elizabeth Taylor Archives and also moderates the Elizabeth Taylor Facebook fan page. The following tribute was written especially for vivandlarry.com and eloquently puts into words how much Elizabeth meant to him, and the impact she had both on and off screen. Thanks, Andy, it's lovely.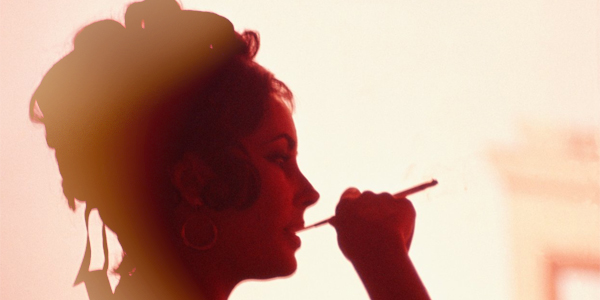 For anyone who has ever idolized a celebrity, it's difficult to articulate what they mean to you. But when that person dies, it's next to impossible.
This morning the film world lost its brightest star, Dame Elizabeth Taylor, at the age of 79 due to complications of congestive heart failure.
I first discovered Elizabeth Taylor in 1995 when I was a mere eight years old. I was channel surfing and came across the TV miniseries, Liz: The Elizabeth Taylor Story on NBC. I can't remember now what made me stick with this program, but I quickly became engrossed with this woman and her life story. I've been hooked ever since.
I could provide you with a resume list of accomplishments; her filmography contains the names of some of the greatest and most iconic films of all-time. I might tell you that she was a two time Oscar winning best actress, for Butterfield 8 (1960) and Who's Afraid of Virginia Woolf? (1966), or that she was the first star to command one million dollars a picture for 1963's Cleopatra. But simply put, Elizabeth Taylor's greatest role was herself. While she seamlessly transitioned from child star, to ingénue, to leading lady, Elizabeth Taylor, the woman, transcended every part she ever played. Acting, for a time, was fun for Elizabeth, but real life was what counted, and she lived it to the fullest in the public eye for nearly 70 years.
Most importantly, Elizabeth Taylor used her unparalleled fame for good. In 1985, government leaders around the world were allowing their people to die of AIDS because it was a disease associated with homosexuals. Elizabeth got angry, refused to remain complacent, and began to work tirelessly on the APLA Commitment to Life Dinner, becoming one of the first celebrities to lend their names to the cause. Despite death threats, Elizabeth's singular courage and determination would see her become the face of HIV/AIDS, co-founding amfAR in 1985, and her own Elizabeth Taylor HIV/AIDS Foundation in 1991. Because of her, millions of people are alive today and fundraising for the disease became acceptable.
I was fortunate enough to have seen my idol, Elizabeth Taylor, twice in person. In 2005 she was honoured with the BAFTA/LA Britannia Award for Excellence in International Entertainment. It was one of those moments you can only dream about. I turned away from the chatter at my table to look into film history's most storied eyes. I sat in my chair transfixed, but snapped out of it in time to muster, "Hi!" She beamed a smile back at me and returned the greeting before heading backstage.
Two years later I was seated in the audience among LA's glitterati to watch Elizabeth Taylor perform in Love Letters. It was her first time on stage in nearly a quarter of a century, and she was acting alongside James Earl Jones. Seated in a wheelchair, she was a revelation in the part of Melissa Gardner, a tragic figure that recalled some of her best work. But most astounding was her steadfast commitment to HIV/AIDS. Despite ill health, it was still her top priority, and that is the legacy I hope we'll all remember.
Today I celebrate Elizabeth Taylor, a woman who utilized her fame for good, and left the world a better place because of it.
Please consider making a donation to The Elizabeth Taylor HIV/AIDS Foundation.
[tags]Elizabeth Taylor, classic film[/tags]