Tickaerage Mill
Blackboys
East Sussex
Nearest train station: Uckfield (catch from Victoria)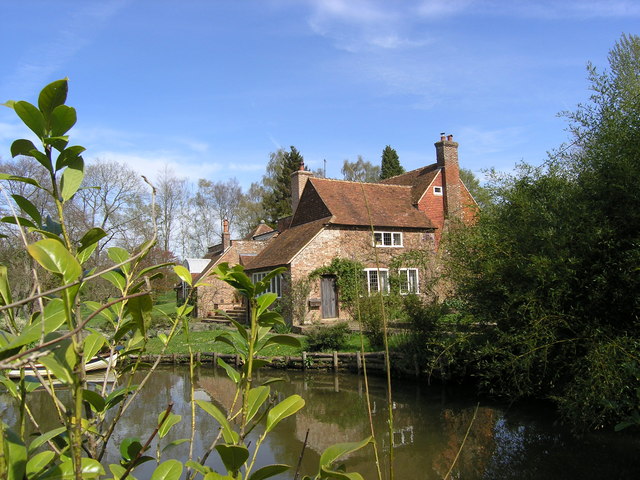 Tickerage Mill in Sussex was Vivien Leigh's last country home.  Purchased after her divorce from Laurence Olivier, she used the Queen Anne style home as a peaceful retreat away from her busy London life.  Actor Dirk Bogarde claims to have been the one to introduce Tickerage to Vivien:
When Vivien had left Notley she once came down to my house, and felt utterly sad because she no longer had a garden…she adored mine, which was rather marvelous. Suddenly she said: "I want a little house…with a view like this, but by water…on a lake or a stream…and with trees…" and I had seen the exact house three days before. I told her, and she was off in a flash and found it to be the very place of her idea…that's how she got Tickerage Mill. I had wanted it very much for myself, but it was a bit too far from town, I thought, and too small for me. Viv was instantly at home there.
Unlike the other homes on this list, Tickaerage Mill solely encompassed Vivien's feminine style. After she died in 1967, her ashes were scattered on the mill pond behind the house; a fitting resting place for someone who adored being near the tranquility of water.
Durham Cottage
4 Christchurch Street
Chelsea
Nearest tube stop: Sloane Square
Durham Cottage was purchased by Laurence Olivier in as a love nest for himself and Vivien Leigh when they decided to leave their respective spouses for one another in 1937.  Nestled in between brownstone near the Royal Hospital, Durham Cottage's white brick with sky blue trim is hard to miss.  Though it was bombed during the Blitz, Larry and Vivien restored it after the war and used it as their London base for nearly 20 years.
If you're lucky, you might just catch someone going in the gate who will let you step inside and take some photos 😉