2017 – what a year!
Hi, everyone. Are you still out there? I'm a bit embarrassed but haven't fallen completely off the wagon, honestly. The Viv and Larry Facebook page is still updated regularly and I recently launched an Instagram page called @vivandlarrygram where I've been spending lots of time over the past month or so. My interest in Vivien Leigh and Laurence Olivier hasn't waned — in fact, some pretty major events happened in this, the site's 10-year anniversary, that will hopefully lead to big things in the future — but finding the time and the inspiration for long form posting has been difficult.
Below are some things that happened in the past year. One of my big goals for 2018 is to be more active with blogging, so hopefully this will serve as a springboard for fresh ideas. Thank you for sticking around and please do check out vivandlarry.com on social media. Lots to look forward to!
2017 Wrap-up
1. Books!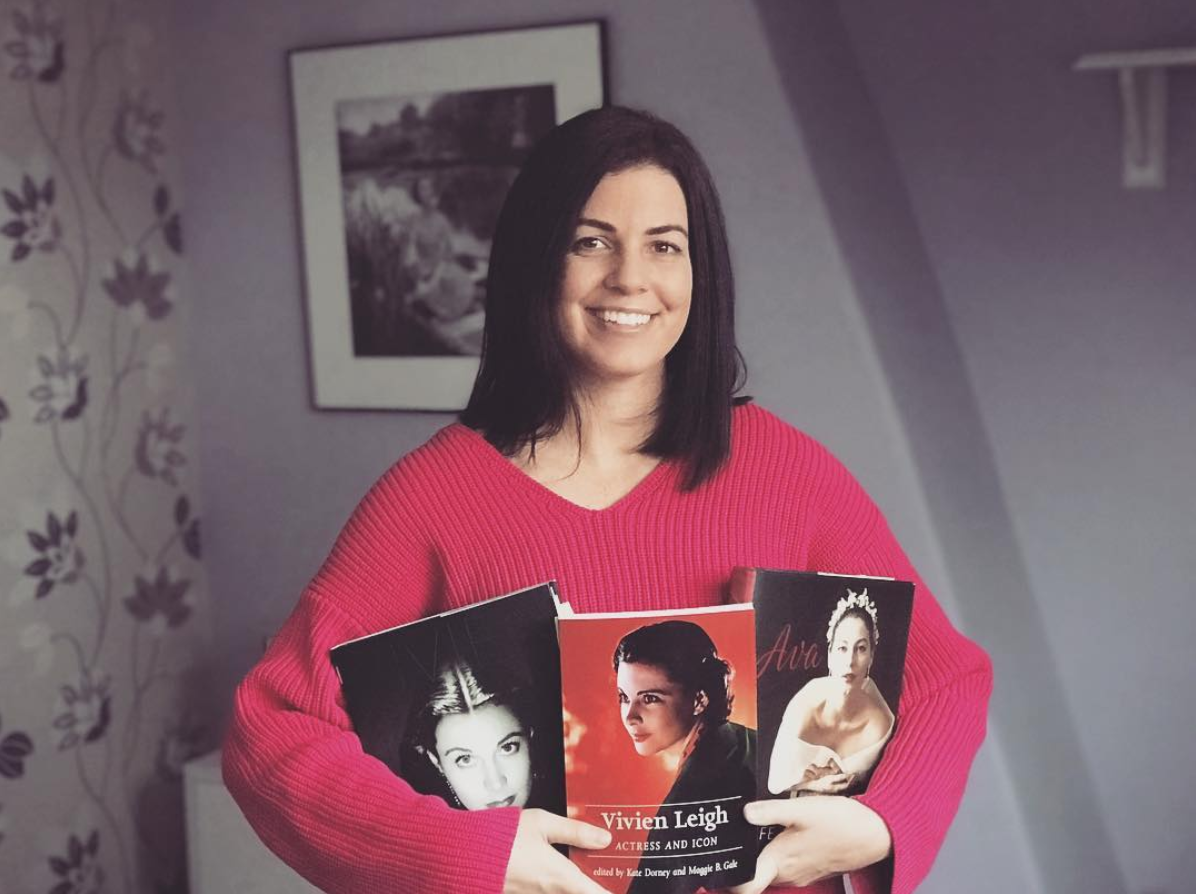 My second book, Ava Gardner: A Life in Movies (co-authored with Anthony Uzarowski), was published by Running Press in July. It was great to branch out from so much Vivien Leigh research and to discover a star that I knew of but didn't know much about until getting down to work on this project. Anthony and I worked really well together and are very proud of the finished product. One of columnist Liz Smith's last book reviews was a rave one about Ava. She "demanded" you buy it, and so do I!
In other book news, I contributed a chapter on fandom to the recently-published Manchester University Press book Vivien Leigh: Actress and Icon. This was something I worked on whilst studying for my museum studies degree in 2016. The book is unlike any other volume on Vivien. It's a compilation of essays written by film scholars, curators, and other academics, examining different facets of Vivien's career, life, and image. Many chapters, including my own, drew heavily on previously unpublished material in the Vivien Leigh Archive at the V&A. The launch party is in January and I'm very excited to go down to London for it!
2. Sotheby's Vivien Leigh Auction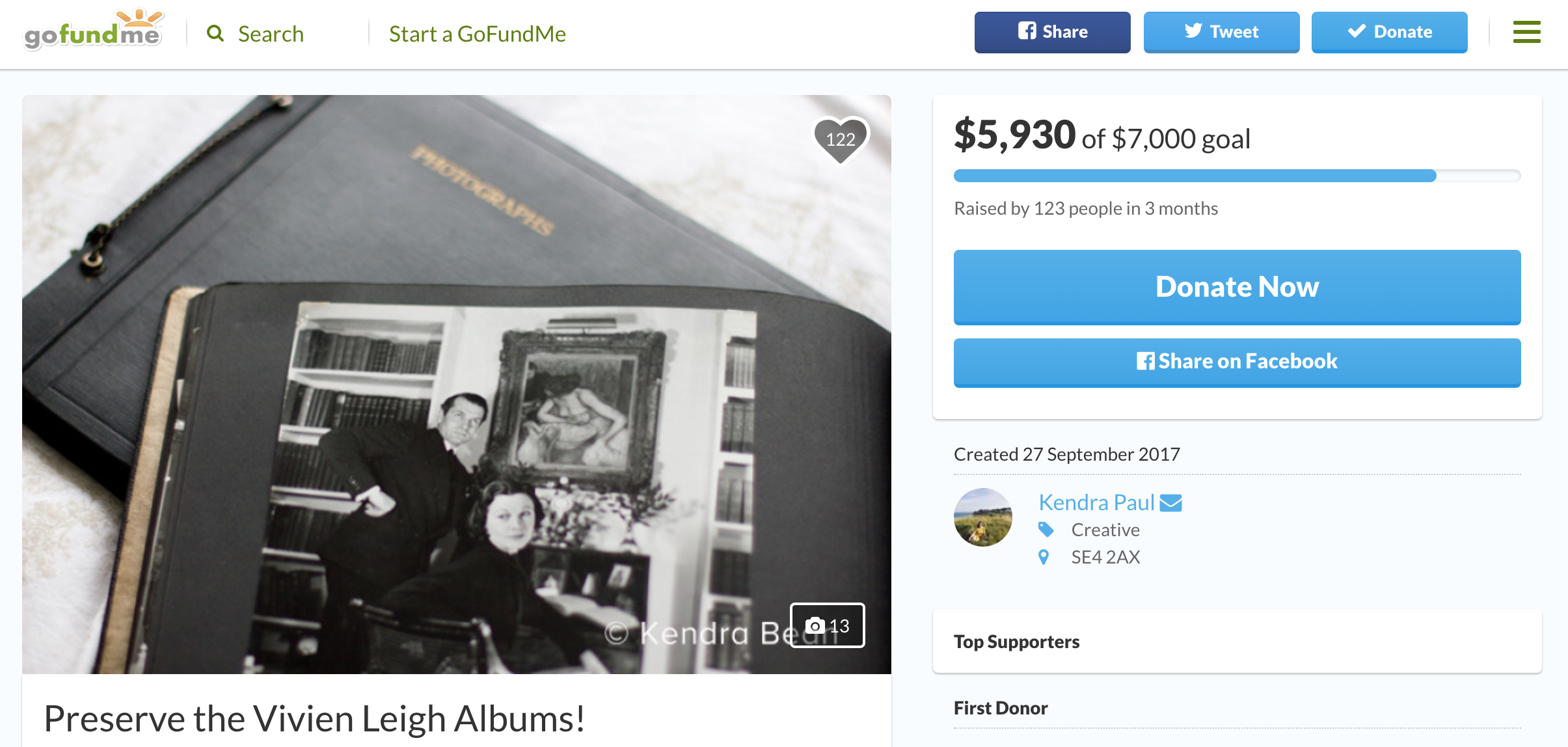 In September Sotheby's auctioned off over 300 lots of treasures from the Vivien Leigh estate. The Farrington family pocketed over £1 million from the sale of paintings, clothing, jewels, furniture, books, and photographs belonging to Vivien and her daughter, Suzanne. A portion of that came from me as I was lucky enough to win lot 237, four photograph albums covering the period of Vivien's marriage to Laurence Olivier. Many people went into the auction with the hope of getting anything at all that Vivien owned. But for me, this particular lot was it. The photographs (numbering approx 400 in total) are truly superb, with the most significant album comprising of snapshots likely taken by a Rolleiflex (probably Olivier's) and other hand-held cameras of the period. These images are an intimate documentation of life amongst friends at Notley Abbey, peaceful European vacations in the South of France and Italy, and other associated candid situations.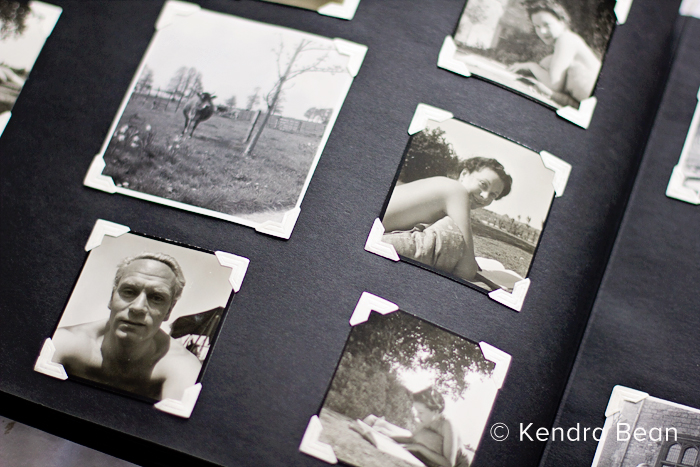 I feel extremely lucky to have these treasures in my collection, and I have big plans to use them for an upcoming book. Right now I am fundraising to help pay off the sale price as well as to purchase some solander boxes and archival tissue paper to properly store them over time. This will all be documented and shared with you here! If you fancy contributing to this project, I'm giving a special e-booklet to everyone who donates $25 or more, The booklet, designed by Robbie and I, features a contextual essay about the images as well as 17 never-before-published photos from the albums. If you've enjoyed the work I've done here at vivandlarry.com and elsewhere, please do consider donating. I'm so close to my goal, and every donation helps, no matter how small or large!
3. New Job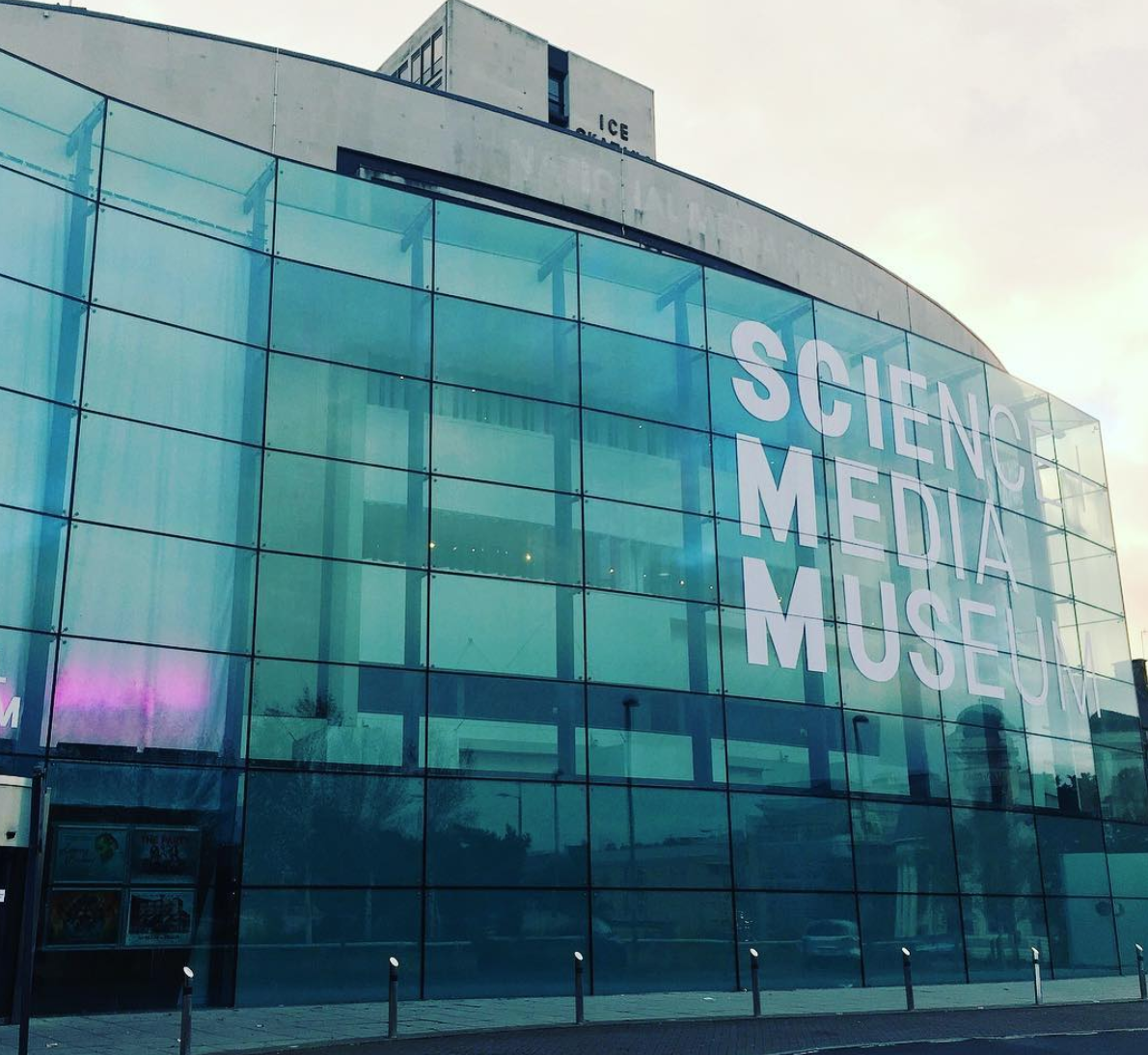 I started a new job as Collections Assistant at the National Science and Media Museum in Bradford! Robbie and I packed up and moved out of London and we now call Yorkshire "home". I'm really enjoying exploring the area and working with the museum's world class collection of photography, film, and television objects. It's right up my street.
I recently recorded a video about the Daily Herald Archive and strongly encourage you all to come and do research in the collections if you're interested in basically anything media-related.
4. Honeymoon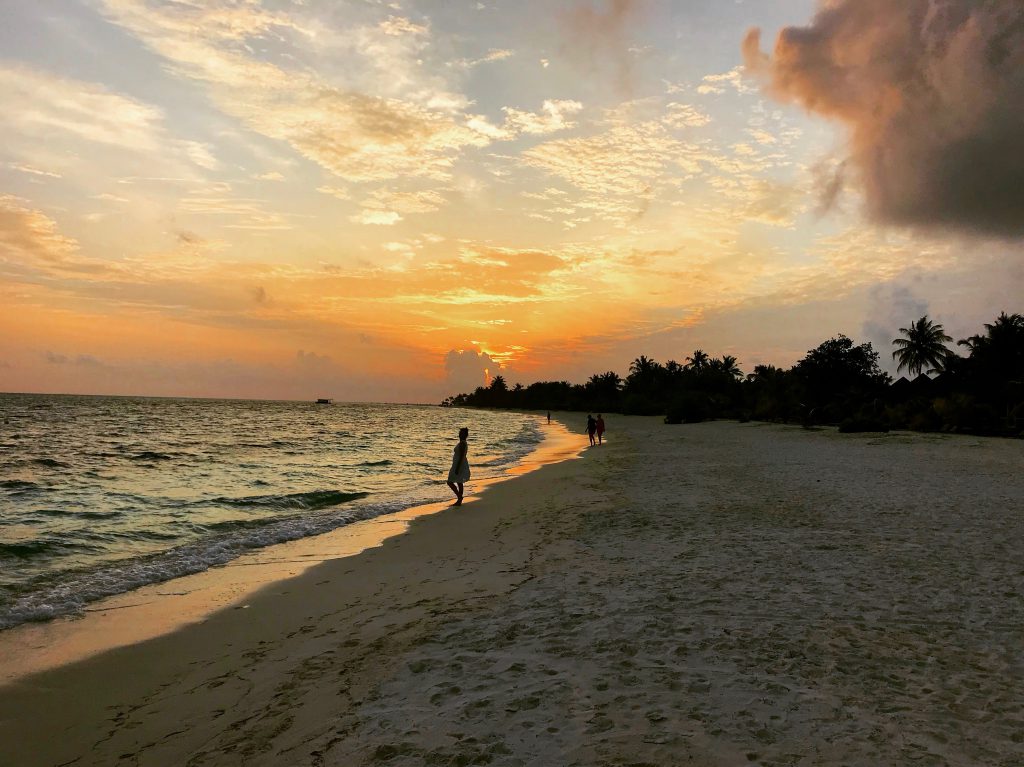 Robbie and I finally went on honeymoon! To celebrate 1 year of marriage, we spent a week in the Maldives and checked the top destination off my bucket list. It was everything we wanted it to be and more. 10/10, would go again and would highly recommend!
5. FilmStruck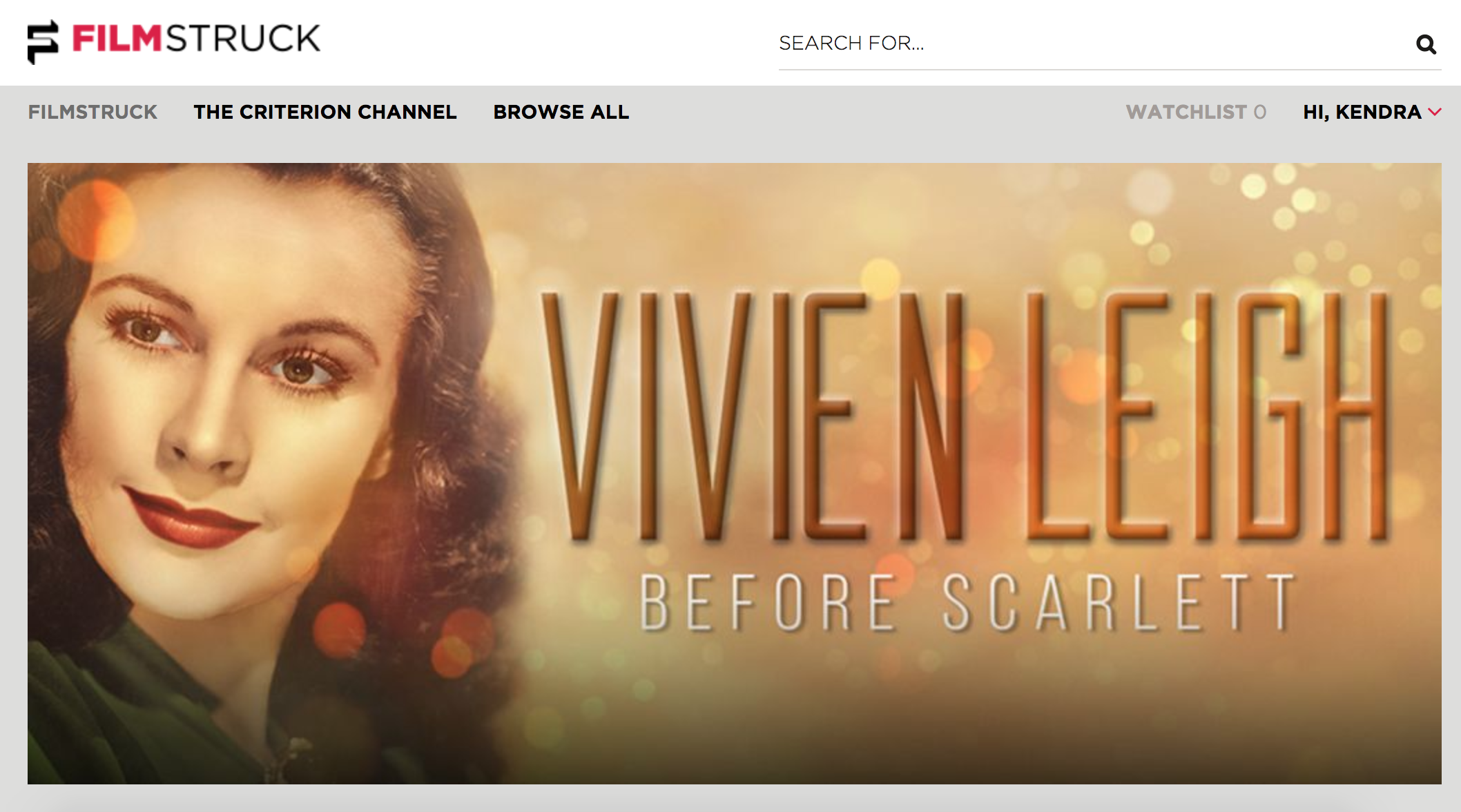 Without a doubt, one of the coolest things to happen to me in 2017 was being invited by TCM to film introductions for a curated selection of early Vivien Leigh films now playing on FilmStruck.com. I got to go to CNN in London! I had my hair and makeup done! Christiane Amanpour talked to me!
For those of you unfamiliar with FilmStruck, it's a fantastic streaming service for classic and arthouse cinema comprising of the Criterion Collection and TCM catalogue. To be a part of this, and to be called upon as an expert, means so much to me. Thanks, TCM!
6. Ava Gardner in LA and London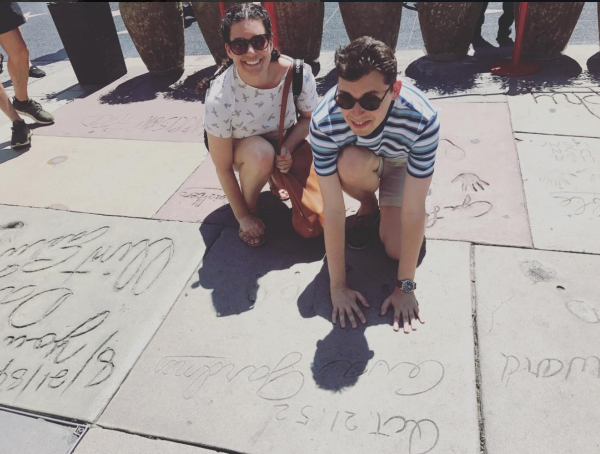 Finally, Anthony and I did some book publicity in California and London this autumn. In September we flew with our respective partners to LA for a long overdue reunion with my parents and friends from back home. We partnered with Larry Edmunds book shop to do a signing and introduce a double bill of The Barefoot Contessa and The Killers. It was a fantastic and fruitful trip. And just a few weeks ago we gave a lunchtime lecture on Ava Gardner at the National Portrait Gallery in London. I find that the more I do public speaking, the more confident I am in my ability to stand up (or in this case, sit down) in front of room full of strangers. The crowd was great and asked some interesting questions. And of course it was all the more fun to do this with my best friend. Thanks, Anthony!
---
Thanks to all of you who have been along for the ride this year and for the past 10 years since this site launched. Here's to 10 more, and to a happy, healthy, and prosperous 2018!