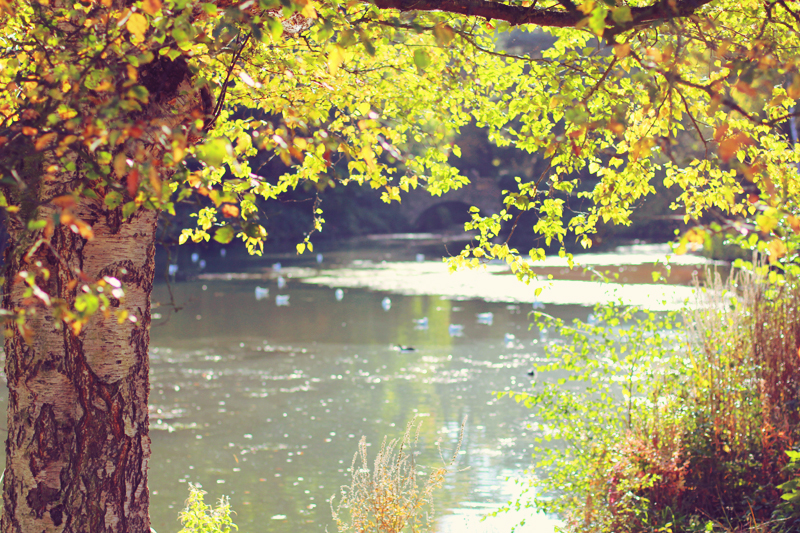 As we enter November, autumn will soon start to give way to the bare trees and cold, wet days of winter. But for now, the season is still in full bloom, even in here London. Although a sprawling metropolis, London offers plenty of sectioned-off green space filled with beautiful foliage and wildlife that have populated the area for centuries. Many of the largest parks and estate grounds were bequeathed by royalty, so they remain immaculately kept and are enjoyed by thousands, if not millions of visitors each year. This past week, in between sending out job applications and watching copious amounts of films rented from the Hornsey Library, I took my camera out to try and capture some of the magnificent color and beauty of autumn in the capitol.
Kenwood House is a certified English Heritage-managed stately home in Hampstead, North London. I took the 210 from Finsbury Park which dropped me off right in front of the gates.The house itself dates back to the 16th century and is surrounded by luscious grounds with duck ponds, bogs, romantic gardens and dark woodland bordering Hampstead Heath. Paths meander through the woods for what seem like miles, shrouded in a canopy of luscious orange, yellow, red and brown.  I wanted to take advantage of the soft afternoon light, so I brought along my new 50mm f/1.4 lens, an early Christmas present from my mom, and snapped away! It is very tranquil and beautiful this time of year, and the best part about Kenwood House is that it's free.

The Regent's Park borders Primrose Hill and Baker Street in central London, and is home to the London Zoo. This huge park has beautiful was endowed by Henry VIII as a hunting ground and now has rose gardens, large sports grounds, and the famous Open Air Theatre, where Vivien Leigh once played Anne Boleyn in a 1936 production of Shakespeare's Henry VIII. Sit by the lake and feed the birds or stroll through the immaculate gardens with a cup of coffee. Whatever you fancy, be sure to wear a scarf to keep you warm.
All photos in this post © Kendra Bean/vivandlarry.com