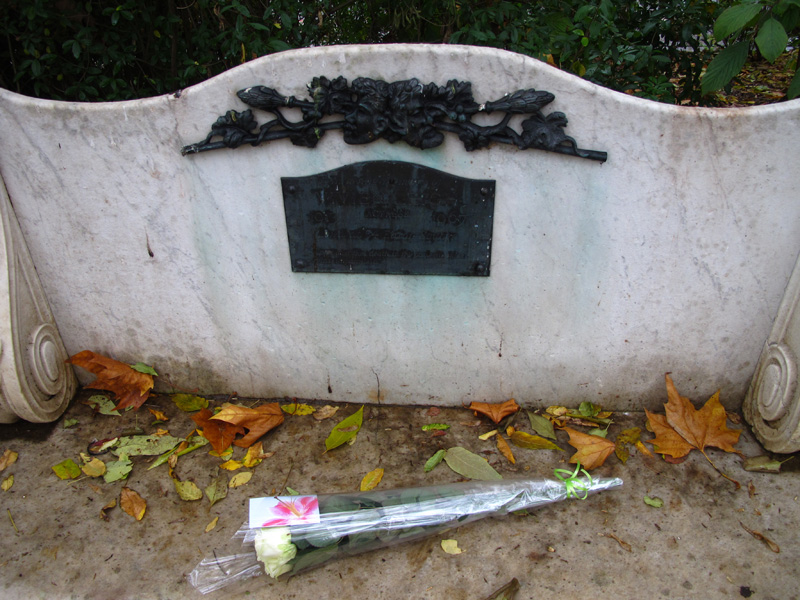 Yesterday, in honor of Vivien Leigh's birthday, I decided to get some flowers and take them to 54 Eaton Square.  I have to admit I was hesitant and felt a little strange doing it.  But I know from the Viv and Larry Facebook page how many people talk about going to Eaton Square when/if they go to London.  So, I decided to represent the fans at large.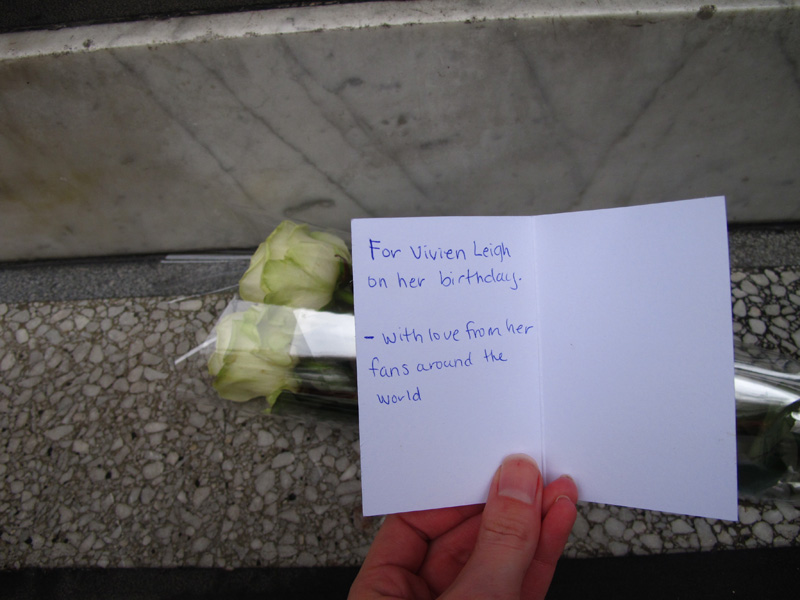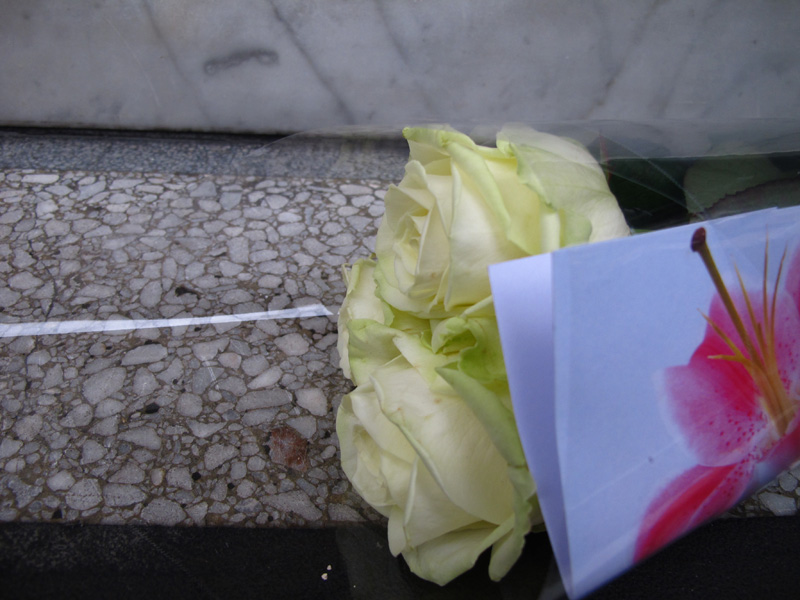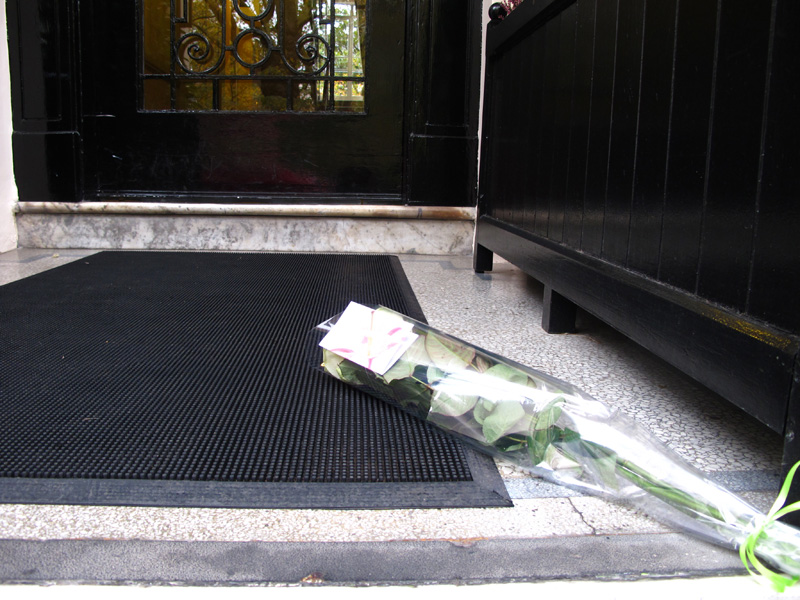 I walked from Lambeth and it wasn't very cold outside, so by the time I actually made it to Chelsea, I was a hot mess.  The flowers came from a shop inside Victoria train station.  I chose 3 long-stemmed white roses and a little card where I wrote a message that said:
"For Vivien Leigh on her birthday, with love from her fans around the world."
I left them on the landing of #54, and then a nice security guard named Dean let me in to the garden to take some photos of the bench Gertrude Hartley dedicated to Vivien after she died.  Its marble and concrete, fashioned from an old fireplace, apparently.  Every time I'd visited Eaton Square previously, there had been a build-up of dirt and grime around the plaque in the center, but this time it was clean.  Someone must have come in and scrubbed it.  As I was taking photos, and older security guard came in with my flowers and asked if I'd like to place them on the bench.  I said "yes."  And that's where they ended up.  Hopefully the rain didn't ruin them too much.  Like I said above, I felt a bit strange about the whole thing, but they said they thought it was nice, so hey why not?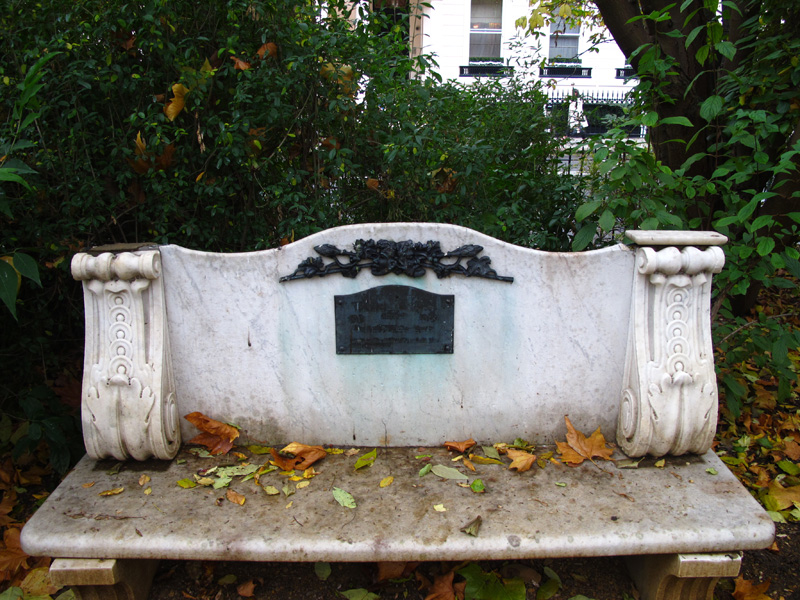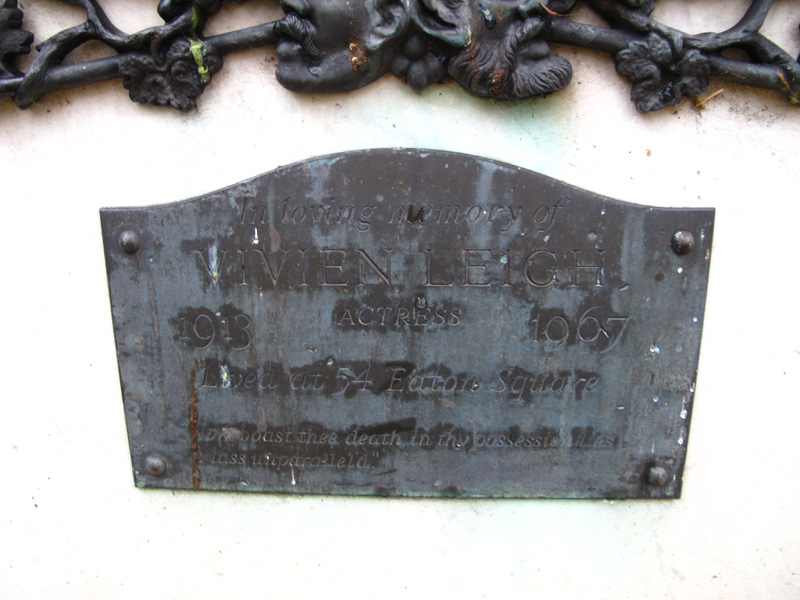 The plaque reads:
In loving memory of

VIVIEN LEIGH

ACTRESS

1913-1967

Lived at 54 Eaton Square

Now boast thee death, in thy possession lies a lass unparallel'd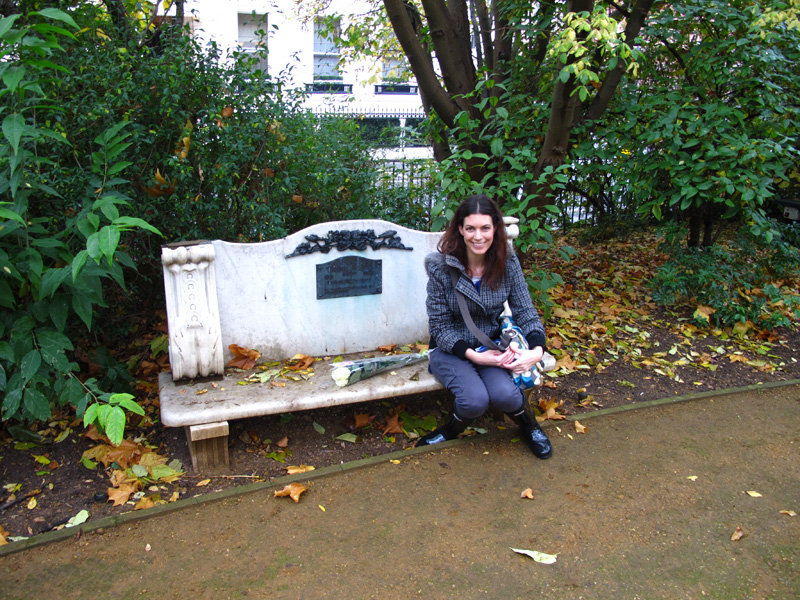 Dean and I had a conversation about Vivien and I asked whether many people came to Eaton Square to take photos and such.  He said the usually get about 30 or 40 people a year, which he thought was interesting considering how long it's been since she died.  he also said they usually get a few fanatics with the bunch, and now that Louise Rainer lives in the flat, he has to keep a really close eye on the place so people don't bother her.  I said I understood.
He then posed the question, "What is it about her (Vivien) that people are still so captivated by?"
I thought for a minute and said "I don't know.  I think she was really interesting, and people still love her films.  Also, she and Laurence Olivier had a fascinating story, didn't they?"  He agreed.
He then showed me the secret side door where Laurence Olivier used to go in and out to avoid paparazzi, which was really cool to see.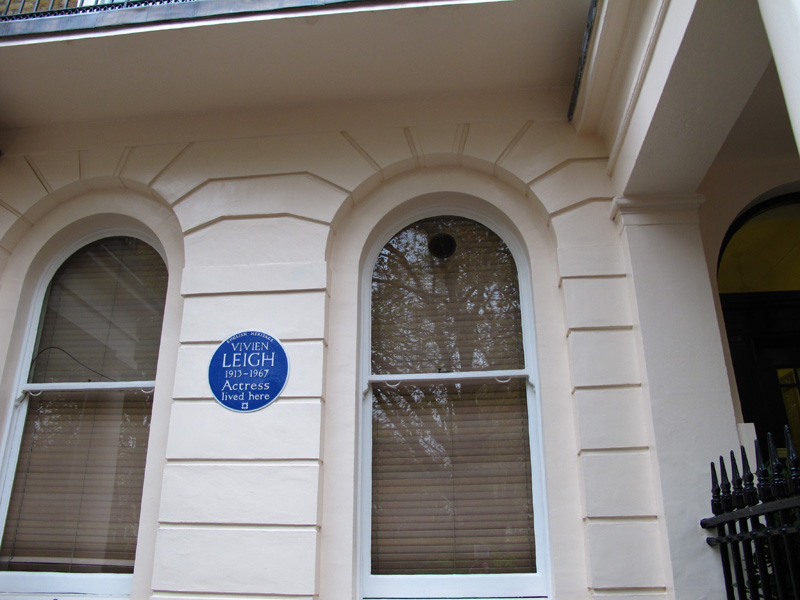 I was really glad I went in the end.  It turned out to be really nice!