I feel like I have been neglecting this blog as of late, even though it has only been ten days since the last post. And I regret to say the next 3 weeks are going to be extremely busy with dissertation deadlines, moving house and job hunting so I won't have time to update until after everything has calmed down a bit. In the mean time, here some things I'd like to mention:

This site was recently mentioned over at the style and culture hub AnOther Magazine where they wrote an interesting piece on Vivien Leigh's love for Siamese cats.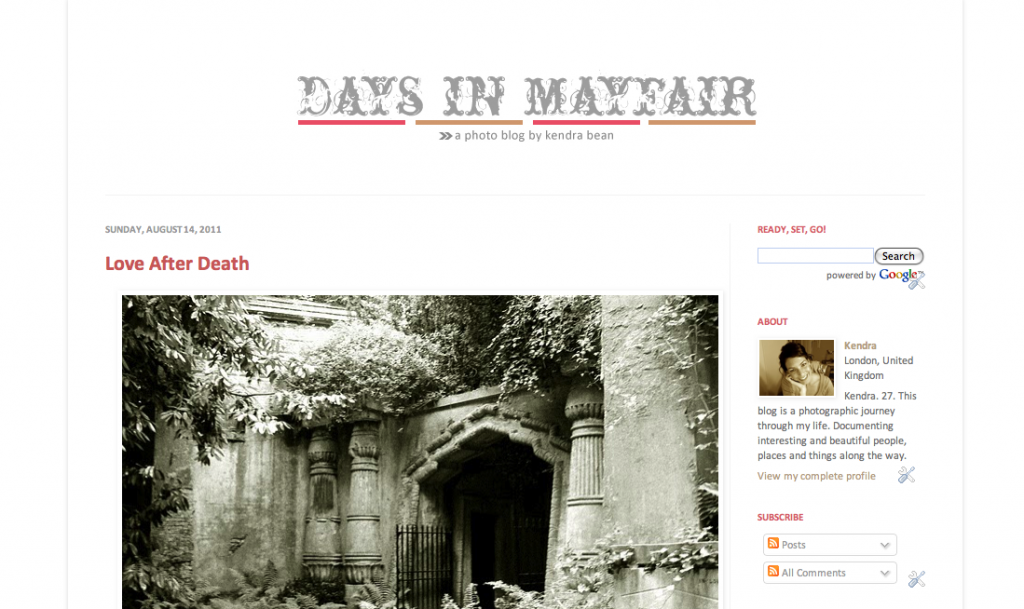 I recently re-launched my old personal blog as a portfolio because I love photography and am seriously considering trying to freelance and/or set up my own business. I'd love it you popped over and had a look!

Vivandlarry.com has recently been given a lovely blog award! The Liebster Blog award means that Carly over at the Kitty Packard Pictorial thinks this site is super special. She also called it "The Savoy Hotel of fan tributes"! What a fantastic compliment from what is surely the Chateau Marmont of classic film blogs! Thanks, Carley, I'm humbled and honored!
RULES:
There are always rules, but the rules are actually the real fun of these web awards since they allow you the opportunity to recognize fellow bloggers who, let's be honest, the spotlight should always be on. In this case, I am to choose five.
To the five blogs mentioned below, the rules dictate you link back to vivandlarry.com, and pick five other blogs on who to give the award…
Backlots–Lara's blog just launched recently and it's already a great read! I met her at the Oliviers weekend in May, so I can attest to her awesomeness. She is a fountain of classic film knowledge, and she knows more about Judy Garland than possibly even Judy Garland knew about herself. Seriously.
The Girl Who Stole the Eiffel Tower–I've given Casee a lot of praise here, but she well deserves it because her blog is, quite frankly, one of my favorite places on the internet. Although primarily a fashion and lifestyle blogger, Casee also loves film, and occasionally crosses the border into film blogdom, as she did recently with her posts about Lucille Ball, Vivien Leigh and Laurence Olivier.
Comet Over Hollywood–If you haven't ever read Jessica's blog, you need to drop whatever you're doing right now and head on over for some serious quality. Topics at Comet Over Hollywood range from beauty tips by famous stars to book reviews and everything in between. A real gem, this one!
Harlean's Heyday–Riikka's blog is another one I've mentioned here before. Maybe it's because I know her in real life and can attest to her awesomeness first-hand, or maybe it's because she always posts really interesting things. This lovely Finnish lady dresses head to toe in vintage on a daily basis, and she's writing her master's thesis on Jean Harlow. How cool is that?
Movie Montage–Meredith already got this award but oh well, accolades never hurt anyone! Movie Montage is one of my favorite blogs. meredith has such a fresh and intelligent writing style–it's no wonder, she recently published  piece about Greer Garson in the illustrious Bright Lights Film Journal! She is one person I know who will actually go big places with her love for cinema. Follow her blog to go along for the ride!