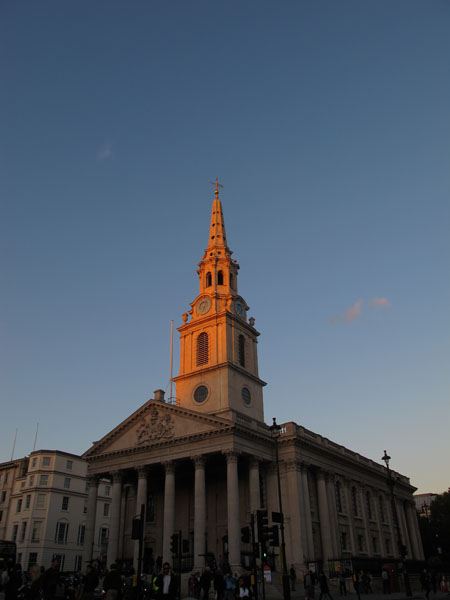 This past Thursday, I attended a baroque concert at the famous St Martin in the Fields church in Trafalgar Square.  The programme was Mozart, Pachelbel, Bach, Handel, Purcell, more Mozart, and Vivaldi performed by the City of London Sinfonia.  This is not the first time I had seen a classical concert at St Martin in the Fields, but it was the first time that I'd seen a program so packed full of beautiful music!

I arrived a few minutes before the show started and purchased a cheaper ticket, so I had little view of the musicians since I was sitting in a side pew, but I had the whole box to myself and it didn't really matter whether I could see the performers.  The music in itself is meant for listening anyway.
Vivien Leigh fans may know this church as being the place where her public memorial service was held.  Every time I go in, I can't help but picture all of those famous people packed in there, and poor Larry standing at the back.
I'm having such a wonderful, busy time so far here in London!  It's wonderful actually having a vast array of cultural excursions at one's fingertips, and some free time in which to explore.  The other day I went and saw Black Narcissus at the BFI with my friend Katie, yesterday I visited the Imperial War Museum, and today I am going to the Cinema Museum in Lambeth where they're having a bazaar to raise funds to keep their collections open to the public.  Maybe I'll find some interesting treasures!