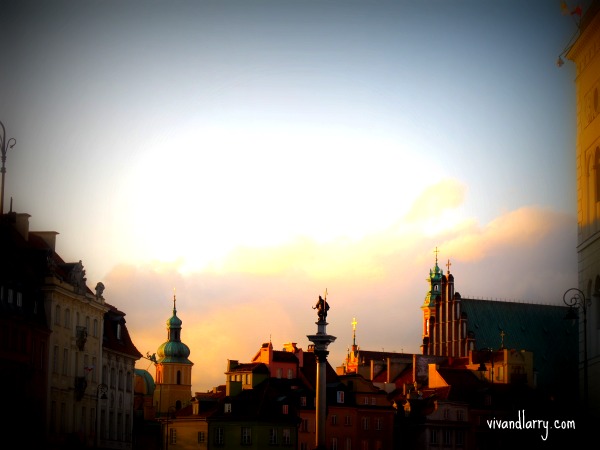 After a month of paper writing, I really needed a break. Last Friday I hopped on a plane and headed to Poland to visit my friends Kasia and Gosia (Maggie) in Warsaw. You may remember Kasia and Maggie from the 2009 GWTW Re-Premier in Atlanta when TCM's Robert Osborne, fascinated that they had come from Europe for a Gone with the Wind event, asked them to stand up in front of the entire theatre as a testament to how far-reaching Gone with the Wind still is. We had some crazy adventures on our roadtrip through the South. Who can forget Kasia getting a horrible case of poison ivy during a romp through the famous Bonaventure Cemetery? Or how we drove to Savannah during the torrential downpour of a tropical storm? Or how it was so rainy in Charleston that we were only able to see the wonders of the city through the windows of a coach? It was pretty epic.
After touring a bit of my home country with these lovely ladies, I was really excited to visit them on their home turf! A majority of my stay was spent in Warsaw where Kasia and Maggie showed me the royal parks and palaces, famous cathedrals and monuments, treated me to traditional Polish food in the Old Town, and told me a bit of the history of the city. One particularly interesting place we went to was the Warsaw Uprising Museum in Wola, part of the former Jewish ghetto. I knew bits and pieces about Poland's fate under Nazi occupation, but never knew about the resistance movement. It was fascinating to see some of the artifacts that belonged to these courageous people (who went through the city's sewer system in the hopes of going undetected by Hitler's henchmen). We also watched a short film showing areal views of the city which was almost completely destroyed. This last part was really interesting because, going through modern day Warsaw, I found the contrast between replica, centuries-old buildings and Communist-era Soviet architecture really fascinating. Warsaw certainly has a lot of character!
Vivien Leigh and Laurence Olivier also had ties to the city. Warsaw was one of the places they performed in during their European tour of Titus Andronicus in 1957. They stayed in the Hotel Europejski and performed in the nearby Teatr Polski. Kasia sent me a fabulous account from one of the people on the tour in Warsaw, which I will re-upload soon so watch out for that!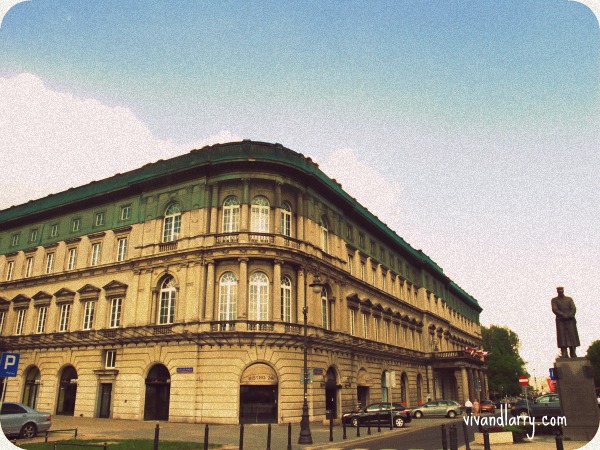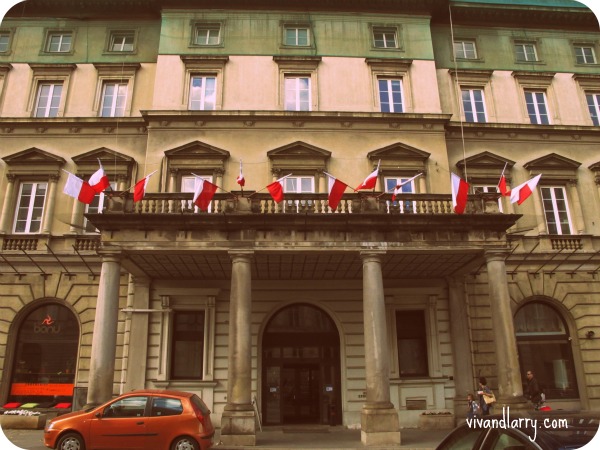 Hotel Europejski, Warsaw.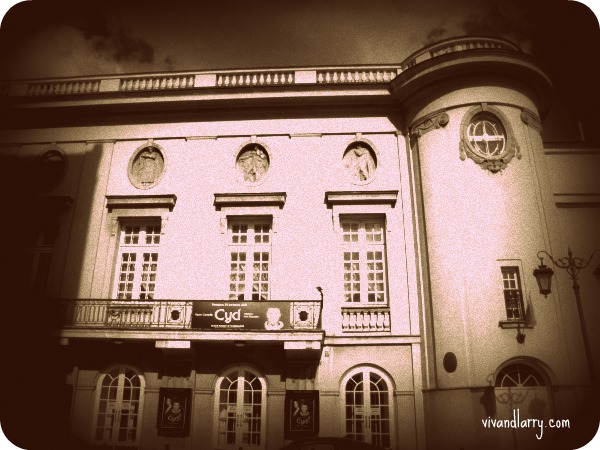 Teatr Polski
Yesterday, Kasia and I took a train to the beautiful ancient city of Krakow. For those of you who are interested in WWII and cinema, you may know that Steven Spielberg filmed his Oscar-winning Holocaust film Schindler's List here. Krakow has very sad, heavy ties to the Holocaust. Krakov had a huge Jewish population before the war. Kazimierz, the former Jewish district, still has some synagogues, but sadly, not as many Jews as once thrived there. Oskar Schindler's famous factory was located just across the river from Kazimierz in the Podgorze District (the Jewish Ghetto). The factory is now a museum that is open free to the public and is an important Holocaust memorial. Sadly, it was closed when we tried to go, but it was interesting to see the building where a small percentage of Jews were saved from extermination in nearby Auschwitz-Birkenau. I had really wanted to visit Auschwitz as I think it's one of those places that everyone, regardless of sex, race or religion should visit, regardless of how harrowing the experience may be. We were not able to go as our trip to Krakow corresponded with Yom HaShoa and the annual March of the Living, in which thousands of people come from abroad and join survivors in a walk from Auschwitz to Birkenau in solidarity and remembrance.
Aside from Holocaust history, I really enjoyed visiting Wawel, the huge castle on the hill (and Wawel Cathedral), all of the churches, the brilliantly colored buildings, and hearing some of the ancient Polish folklore about the dragon that was said to have lived at Wawel and was killed by a peasant farmer who became King Krak–the (mythical?) ruler the city was named after. He might be the King Arthur of Poland but I'm not sure!
I had a wonderful time visiting GWTW/Viv/Larry friends and seeing new places, and I'd definitely go back to Poland again some day. It was fascinating. Thanks again, Kasia and Maggie!
Below are some more of my photos from the trip.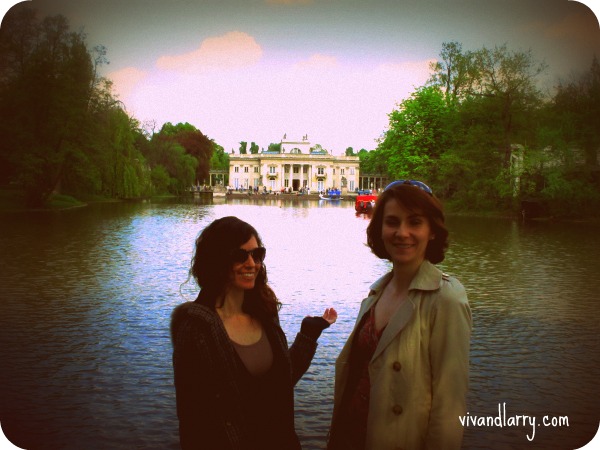 Me and Kasia at Łazienki Palace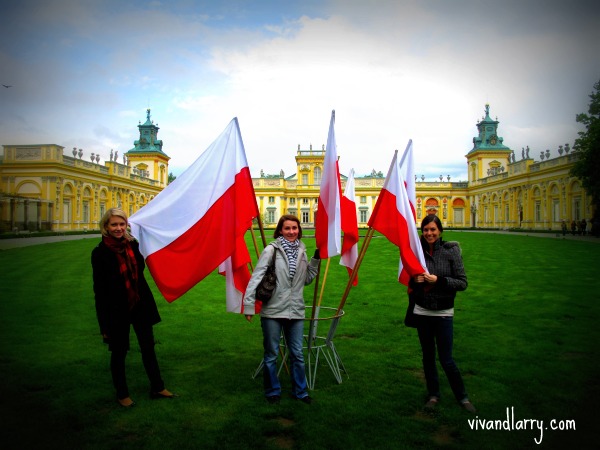 Maggie, Kasia & me at Wilanow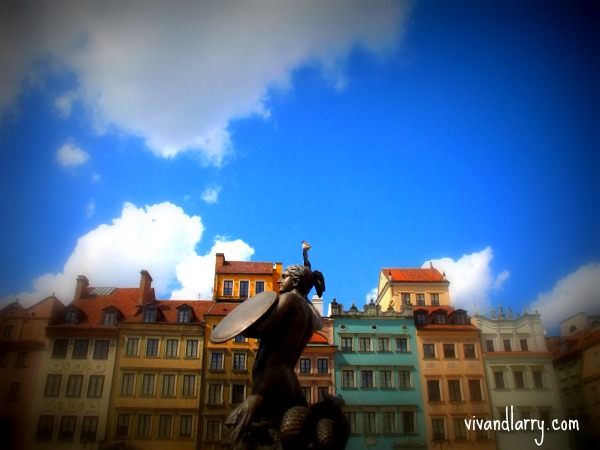 Mermaid statue in the old town market square, Warsaw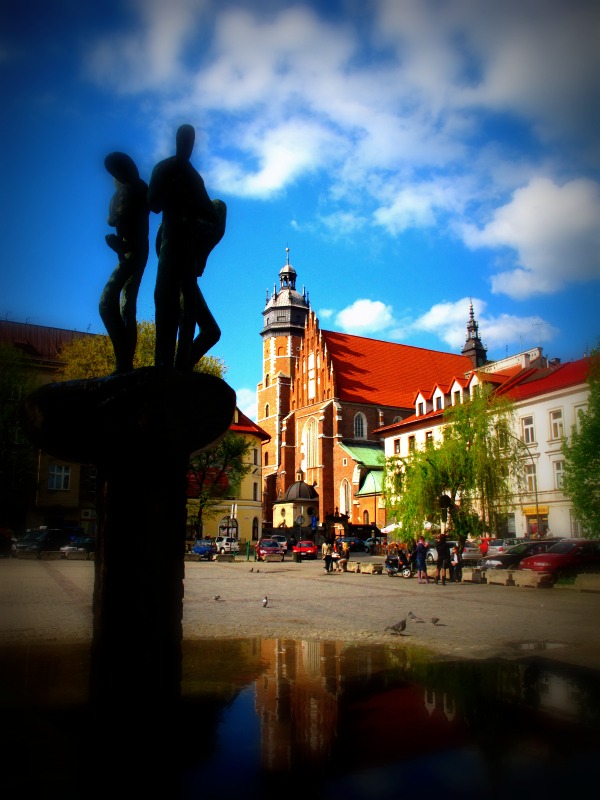 Kazimierz, Krakow. Former Jewish District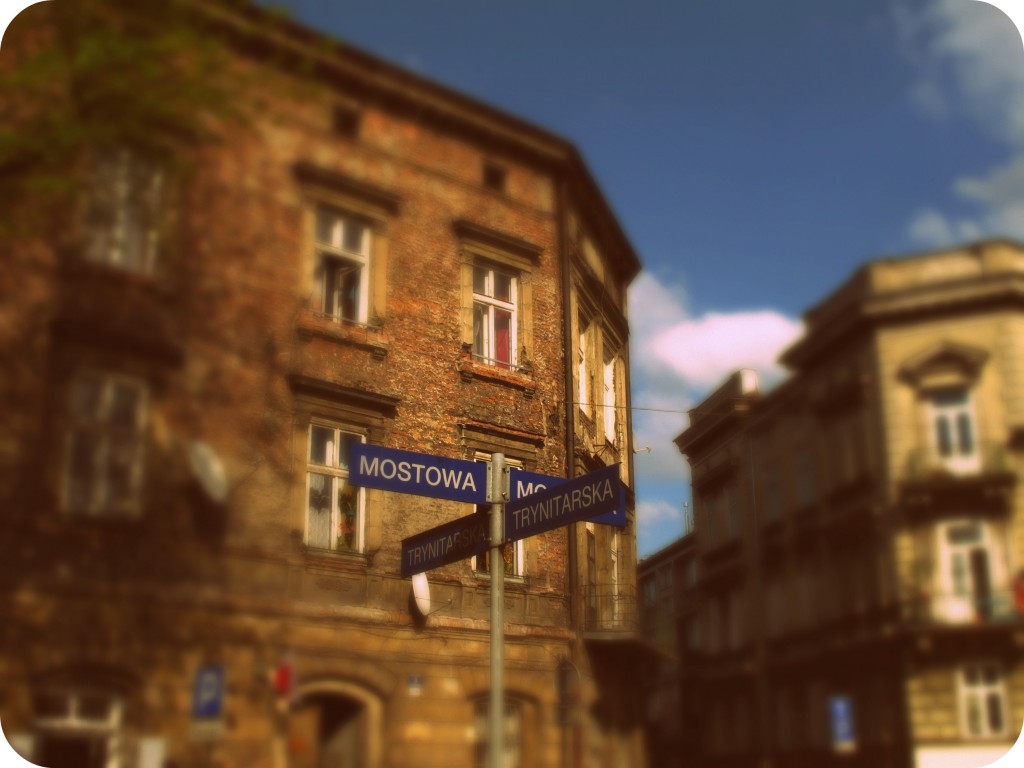 Kazimierz, Krakow.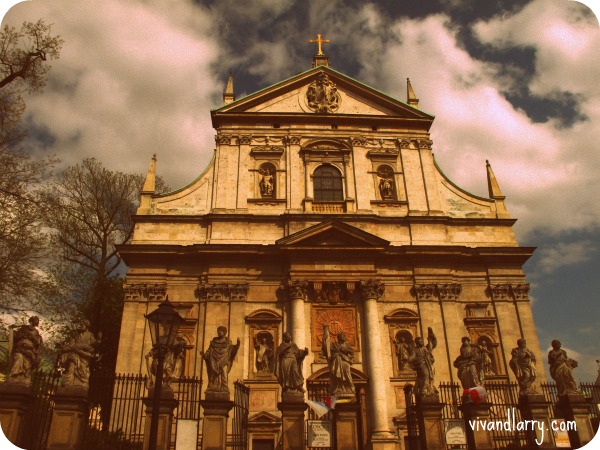 Saints Peter and Paul Church, Krakow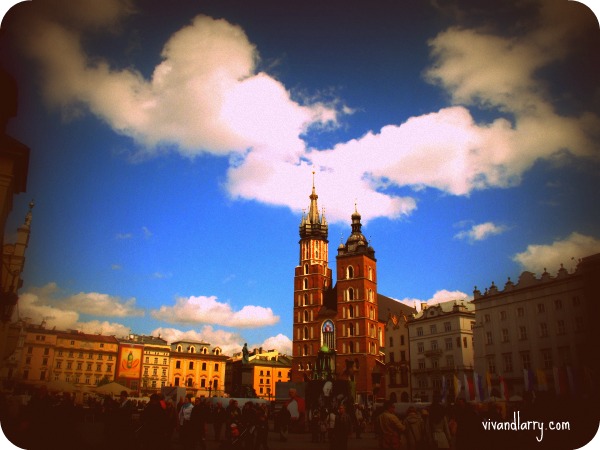 St Mary's Basilica, Krakow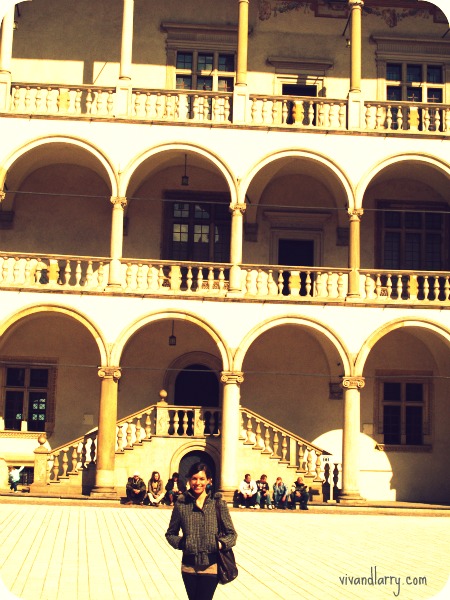 Me at Wawel Castle, Krakow