Mission: Accomplished!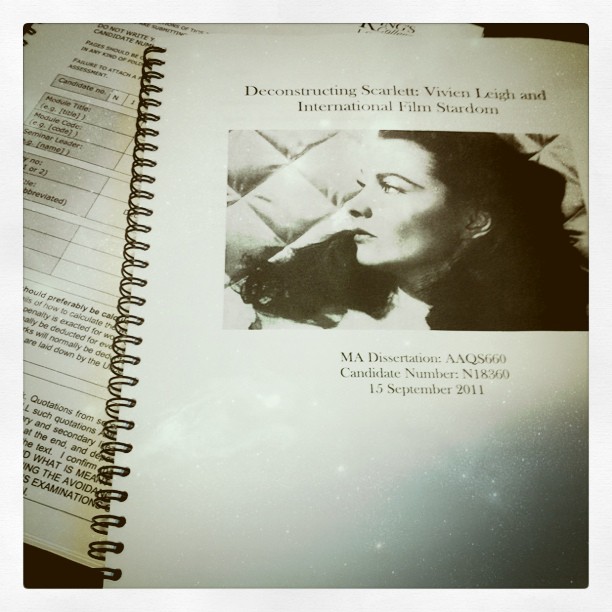 As you may or may not know, I spent the entire summer researching, writing, editing and re-writing my MA dissertation. Four months, 54 sources and nearly 16,000 words later, I'm finally finished. It's been printed, bound and submitted! Although I feel a bit nervous as to my prospective mark, I'm actually really proud of the research and work I've done. My supervisor gave my confidence a little boost during the draft stage when she said that I was contributing something important to British cinema studies. I decided to pair vintage archival material with current discourses on stardom, nation and aging women in Hollywood cinema in order to explore what Vivien's career revealed about both the British and Hollywood film industries in which she operated. I also chose not to focus on Gone with the Wind because it's been done to death, but it is a connecting thread throughout the chapters. Although it wasn't written from the perspective of fandom, I hope my admiration for Vivien came through as I picked her career apart in order to reclaim her as a star and interpretive performer–as more than just Scarlett O'Hara.
It's quite exciting to feel like I've charted new territory!
And now that this is done, regular site updates will resume :)