Vivien Leigh by Augustus John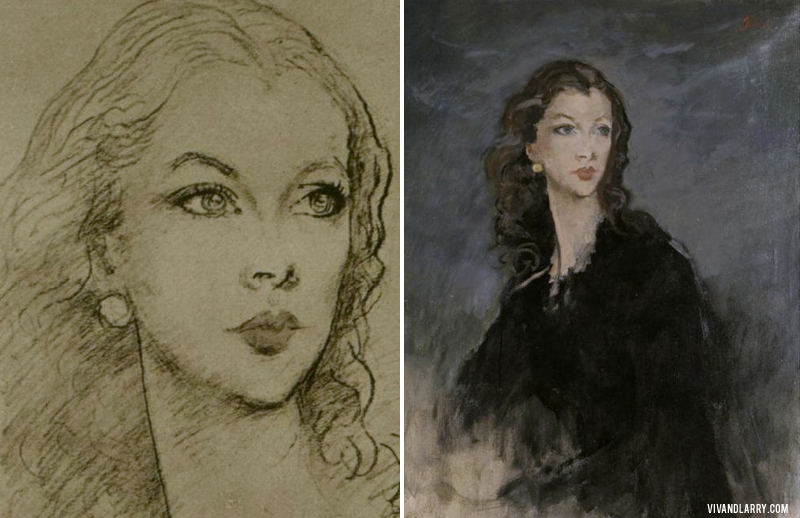 Vivien Leigh by post-impressionist artist Augustus John, 1942 (sorry, I said it was 1940 on Facebook but I was wrong). The sketch on the left appeared in the London Illustrated News and the portrait was displayed in London's National Portrait Gallery in 1972, in an exhibition called 'The Masque of Beauty."  It previously hung on the wall in Tickerage Mill. The painting was commissioned by Laurence Olivier but was never finished, allegedly because Olivier thought the painter had become too infatuated with his subject.
Keith Roberts of the Burlington Magazine commented that it was not a very good painting because John's style conflicted with Vivien's striking features and delicate bone structure. I find it interesting. It reminds me of something one would see on the cover of a gothic novel.