Richard III is one of Laurence Olivier's most critically acclaimed films, both as an actor and director. Filmed in Spain in 1954 with interiors shot in England, it is the third film in what is now known as the Olivier Shakespeare Trilogy (out on Criterion Collection). While information about Olivier's life in England is abundant, his time in Spain is less well-known–until now.
Here, Tanguy Deville interviews theatre historian, author, and Laurence Olivier expert Margarida Araya about her debut book, Sir Laurence Olivier in Spain.
*****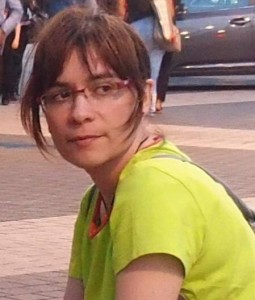 Tanguy Deville: Can you introduce yourself briefly and tell us how you became interested in Laurence Olivier?
Margarida Araya: I'm from Barcelona and I'm a translator and an Air Navigation Technician. I started to get really interested in Laurence Olivier (I had seen some films before) when I watched The Entertainer. It contained everything I liked: theatrical references, a looser character and a great performance. Then I started to look for information/photos of him on the Internet and discovered what a glamorous couple he and Vivien Leigh made.
TD: How did the idea of the book come about?
MA: I always love to investigate things. I started to investigate (through newspaper libraries) if LO had even been to Barcelona. Then I started to find about the shooting of Richard III near Madrid and the Oliviers' holiday in Andalucia.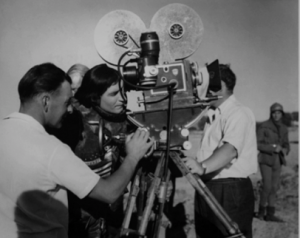 When I had compiled a lot of information I decided to create a small site to share it. I kept on investigating (travelling to Madrid and to the British Library in London) and after discovering some interesting facts I thought that they deserved to be published in a book. So I sent my proposal to different publishing houses and then a friend put me in contact with Camelot.
TD: We know a lot about the Oliviers in Italy, and in France. Their stay in Spain is less well-known; very few biographers have investigated it. Why is that?
MA: They only came to Spain on holiday once so there is much more documentation of them in Italy.
TD: How did you work on the research?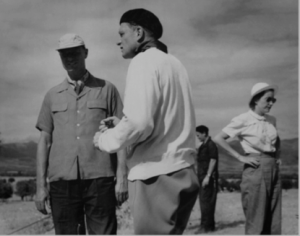 MA: My main research has been through Spanish newspaper libraries (online and physical). I travelled to Madrid to visit the zone where they shot Richard III and I contacted several towns in the zone, but just one (Torrelodones) gave me feed-back and helped me answer a couple of questions. I also went to the British Library in London where I could read Olivier's personal diaries.
TD: Were the Oliviers big stars in Spain at the time?
MA: The Spanish press was quite disconnected from the rest of the world; they hardly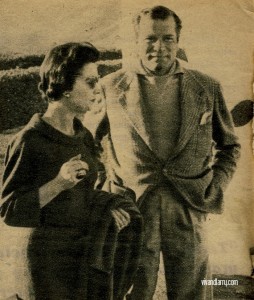 knew anything about the Oliviers. They only knew them from being the stars of Hamlet and Gone With the Wind. In my book I reproduce some original interviews and they are very naive.
TD: Why did Olivier decide to film Richard III in Spain?
MA: After filming Henry V in Ireland, he looked for a location with better weather. Spain was cheap and had a lot of sun. The only problem he found was that the grass was too yellow to look like Bosworth…
TD: The Oliviers made many trips to Spain. What did they do and who did they meet there?
MA: There isn't much information about their visits in the Spanish press. These were pre-paparazzi times! They met Lola Flores, the flamenco dancer, during the shooting of Richard III. During their holiday in Andalucia they also meet Antonio, another flamenco dancer, so we can guess they really liked flamenco! They visited several Andalucian towns and they even went to the cinema to see a Spanish movie.
TD: At the time of Richard III and later in the '50's, Spain started to become a great place for filming…
MA: Yes, and Olivier claimed his was the first international production to do it. After him came Orson Welles, the Samuel Bronston productions and Kubrick's Spartacus*, for example.
(*Olivier didn't come to Spain for the Spartacus filming. They used a body double during the battle scene.)
TD: During the writing of your book and the research did you make some interesting discoveries?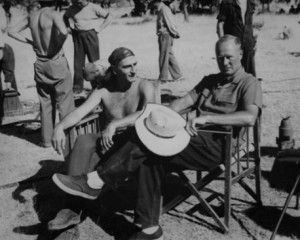 MA: I can't tell you about the main discovery, it's a secret! (It will surprise Spaniard readers.) But I can tell you that in many interviews LO said he had been in Spain before August 1954, and I couldn't find any reference of this trip. One day, by chance and through a Marilyn Monroe book, I saw a photo of him standing in front of a Spanish sign. I was lucky to find the Spanish magazine that had published that photo. They even interviewed him. This visit was confirmed in his diaries.
TD: Richard III is considered to be the greatest part of Olivier's (specially on stage). What is your opinion of that movie today?
MA: When I first saw the movie it surprised me to see it had a comical tone and I immediately fell in love with Richard. I think it's a combination of his two previous Shakespearean films. The first part is very theatrical and then, we have the 'Spanish' part with a lot of real action. The cast and the rhythm are great. I've seen other Richard III versions but I stick with Olivier's.
TD: After their divorce, did Larry go back in Spain? What about Vivien?
MA: Yes, Larry came back to Spain many times, with Joan Plowright, to spend different summers in the Balearic Islands. He was also in Costa Brava for two days filming Nicholas and Alexandra.
I centered my research on Larry so I can't tell you for sure if Vivien came back to Spain, but I haven't seen her name in any subsequent document.
*****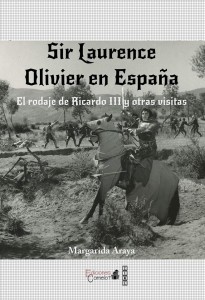 Sir Laurence Olivier en España tells us why the British actor and director Laurence Olivier (1907-1989) chose "those stunted Spanish trees and the silver grass" to shoot part of his film Richard III near Madrid in 1954. Despite its secrecy, and thanks to certain documentation such as Olivier's personal diaries, some mysteries of the shooting are revealed. We also have access of several interviews given by Olivier and his then wife, the actress Vivien Leigh, to the Spanish press in 1954 as well as on his later visit, on holiday in Torremolinos, in 1957.
Sir Laurence Olivier en España is published by Camelot and is available in Spanish, with an English language version coming soon.
Margarida Araya also runs the Sir Laurence Olivier Stage Work website and the wonderful Sir Laurence Olivier Fan Page on Facebook.