"Now, if there's anybody who knows how to give a girl a good time, it's Ashley. Although, I expect our good times must seem terribly silly to you because you're so serious."
Yesterday afternoon, I went with a group of classmates/housemates to see Gone with the Wind at the Prince Charles Theatre in Soho. I've seen it 5 times on the big screen in a variety of theatres with a variety of audiences. Whether it's at the historic Bay Theatre in Seal Beach, The magnificent Egyptian in Hollywood, or the small town Strand in Marietta, Georgia, Gone with the Wind always makes for good viewing. But I think yesterday was my favorite experience yet.
The Prince Charles is one of London's equivalents to an indie theatre. They often do themed sing-alongs to The Sound of Music, Grease and other films, and regularly screen a repertoire of older movies. It's also a lot cheaper than the major chain theatres like the Odeon in Leicester Square. The popcorn is good (and cheap) and the seats are really comfortable. All of these factors were brownie points for the Prince Charles, but what made the screening so fun was the people I saw it with. Showing my favorite films to a group of other film students can be a bit nervewracking, especially because Gone with the Wind is a film that I've loved so much for such a long time, I really want other people to share in the enthusiasm. Most people had already seen it, although not on the big screen, and one person was viewing it for the first time (this person was more or less tricked because she wasn't aware that the film ran close to four hours. Sorry, Helen!). After it was over I cautiously gauged their reactions, and they all enjoyed it. Huzzah!
The screening in itself was only part of a larger event. Afterward we headed to the Chandos near Trafalgar Square for some drinks and quality film discussion. Topics included Vivien Leigh's beauty and a short-lived debate about whether she had a mustache in the film (it's just unfortunate upper lip shadow in some scenes, guys!), how she's Britain's national treasure and how Clark Gable was perfect as Rhett Butler. The troupe then moved back to Chinatown for a hearty and delicious meal, good wine and ice cream before calling it a night.
As for my personal experience, I can only say that I loved the film just as much this time as I have every other time I've seen it. I even cried at the end, and that's never happened before. Something about Scarlett's final monologue was extra poignant this time around. Gone with the Wind continues to impress each time I see it, and I've seen it many, many times. It will always hold a special place in my heart.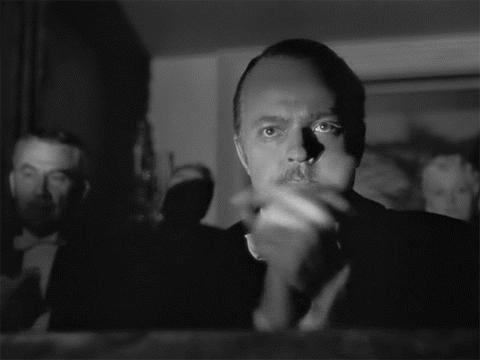 Gone with the Wind: Good film, or the best film?