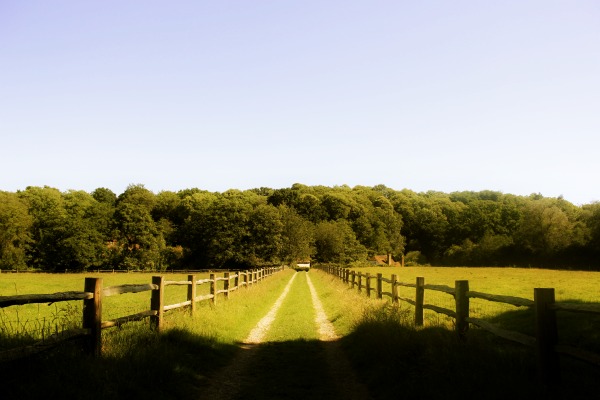 "My wife and I happened to be in England during the month before Vivien died and we visited her at her country house, Tickerage Mill, near the village of Black Boys, Sussex. This is one of the most beautiful small estates in the country and is approached down a winding lane, the last turn of which reveals the compact, weathered brick house and the high wall which encloses the rose garden. It is not until one has passed through the house, and admired its old oak beams and lovely period furniture, that one steps out on the terrace and sees the lake; weeping willows overhand its banks, with here and there clumps of graceful reeds. It was one of those rare and magical days that Englishmen everywhere dream about, radiant, warm and tranquil. An old boat lay moored to a post and a family of moorhens moved across the water, slowly and in single file. Beyond the lake rose a small, soft Sussex down, crowned with a copse of trees. Rooks cawed in the elms. It was a traditional scene, so often described by Victorian novels and poets, yet still so moving in its beauty." — Brian Aherne
Last Sunday, I went to Tickerage again. This time I joined my lovely friend Shiroma and her daughter Christina on a walk through the Sussex countryside. The weather has been so horrible this month, but we had sun and really high temperatures on Sunday and Monday, rather like Brian Aherne described above. I took the train down from London, and we got stranded at Hever because of a signal failure or something. The conductor allowed us to get off the train for some fresh air, so I did, started chatting with a guy who had been waiting at the station since the previous train came in an hour earlier, and then had to run when the train started leaving without me! Luckily, the conductor saw me and let me back in.
I finally made it to Uckfield, where Shiroma and her family picked me up in the car and we drove out to the Blackboys Inn for lunch and a nice, refreshing Crabbie's ginger beer (can you tell I'm obsessed?). Apparently ownership of the Inn had changed quite recently, so the current owners could tell us nothing about the days when Vivien Leigh used to frequent the pub for an infamous pink gin. After lunch, we drove to Tickerage Lane, and Shiroma, Christina and I got out and walked. We didn't have any luck meeting our friend from last time out mowing his lawn, so we snapped a few photos from the drive and continued our hike through the Sussex countryside en route to Buxton, the stop on the line before Uckfield.
I love Sussex so much. The scenery is so tranquil and lovely old houses sit in secluded glens surrounded by trees and pastures, well manicured lawns and winding country lanes. Every house we passed had a name: Beggar's Barn, Gables, Scantling's Inn. There is such a contrast between the slow life in the country and the fast pace of London. No wonder people like to have a place to get away for a while.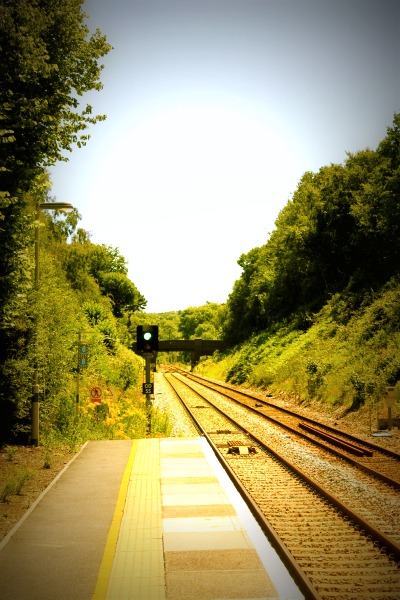 Stranded at Hever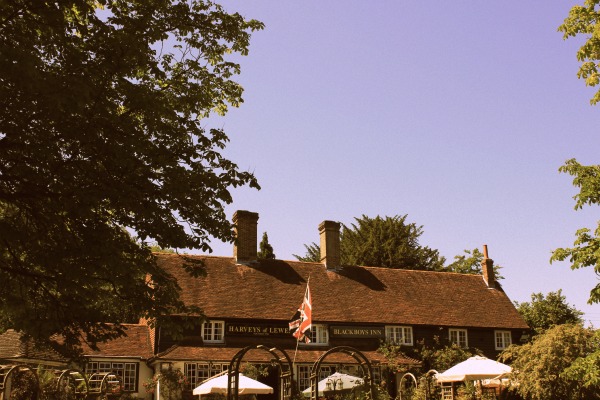 The Blackboys Inn, now serving Crabbie's ginger beer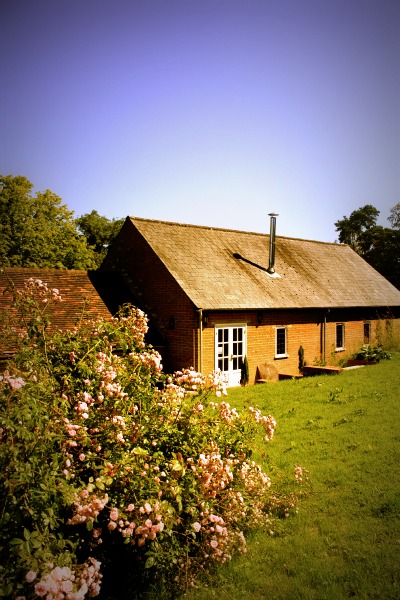 The garden behind the Inn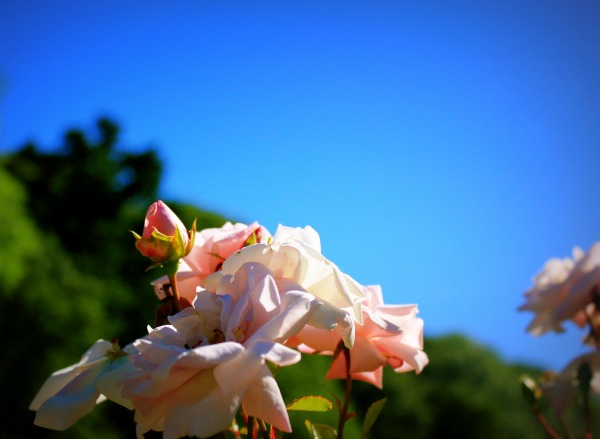 Roses at the Mill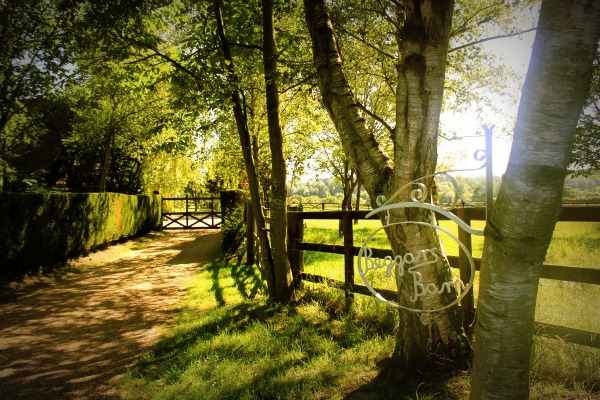 Beggar's Barn
To Buxted