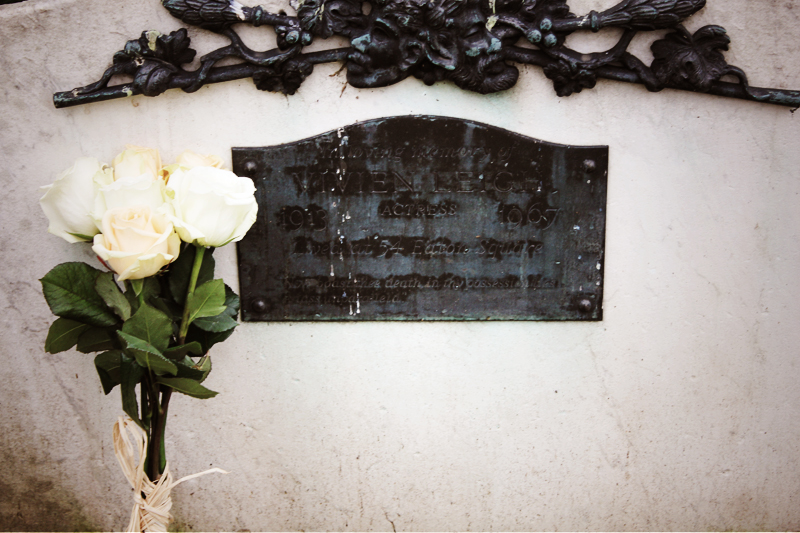 People have already started setting off fireworks in north London for Bonfire Night, or Guy Fawkes', a celebration of the failed Gunpowder Plot to blow up Parliament in 1605. For Vivien Leigh fans, this day has a different kind of significance because it happens to be her birthday. Vivian Mary Hartley was born on the evening of November 5, 1913 in Darjeeling, India. Here at vivandlarry.com, there has been a tribute every year since the site was launched. In 2010, I took some roses to her former home in 54 Eaton Square, Blegravia, one of the most swanky neighborhoods in London where a blue English Heritage plaque reminds passers-by that a Very Important Person once resided there. This year, I invited other people to join. Many fans who visit the site live overseas, and many in London weren't able to make it, but a few of us got together to celebrate!
I met Anthony, a Polish fan who now lives in London, at Victoria Station where we bought a bouquet of flowers before walking over to Eaton Square. There we met Zara and Chloe, two fabulous young ladies who attended the Weekend with the Oliviers back in May. A nice woman pushing a pram let us into the garden where we snapped some photos of the bench that Gertrude Hartley (Vivien's mother) dedicated to her famous daughter in 1967, following Vivien's death. We also had a celebrity sighting when we saw two-time Oscar winner Luise Rainer being escorted into No. 54 by her caregiver. The 101 year old German actress now occupies Vivien's old flat.
Afterward, the four of us had lunch on the top floor of Peter Jones department store in Sloane Square, which offered a beautiful view of the rooftops of Kensington and Chelsea. They had good scones, too. This was followed by a walk over to Durham Cottage, which is looking particularly lovely and antiquated with all of the falling leaves.
Having done so many bi-annual tributes for Laurence Olivier and Vivien Leigh, it's difficult to think of anything new to say about why I admire them, or why I'm glad that so many other people still share in this admiration. I only know that I do still admire Vivien Leigh and I am glad that other people still do, as well. She's been dead for nearly 45 years and yet so many people still love and remember her. I think this is a true testament to her legacy.
Vivien Leigh

November 5, 1913 – July 7, 1967

"Only England could have produced her. She was the perfect English rose. When the door opened and she was there, she was so terribly good-looking. She had such an exquisite unreality about her." – former Vogue editor in chief Diana Vreeland