Group shot (minus a few faces) at the Old Vic after our big tour
Saturday the 28th was the official start date of A Weekend with the Oliviers. Our group converged upon the Old Vic once more to hear Ned regale us of legendary theatrical tales. Ned is a wonderful tour guide and has a virtual database of historical details in his head so that no two tours are exactly the same. Nearly everyone from Friday came to the Saturday tour, as well so we had a rather large and nearly complete group. One of the most exciting parts of the tour was when we were all backstage and Ned raised the fireproof curtain so that we could all experience what it's like for an actor to start a performance. It was exhilarating to hear the gasp that went through the crowd as the beautiful auditorium was revealed before us!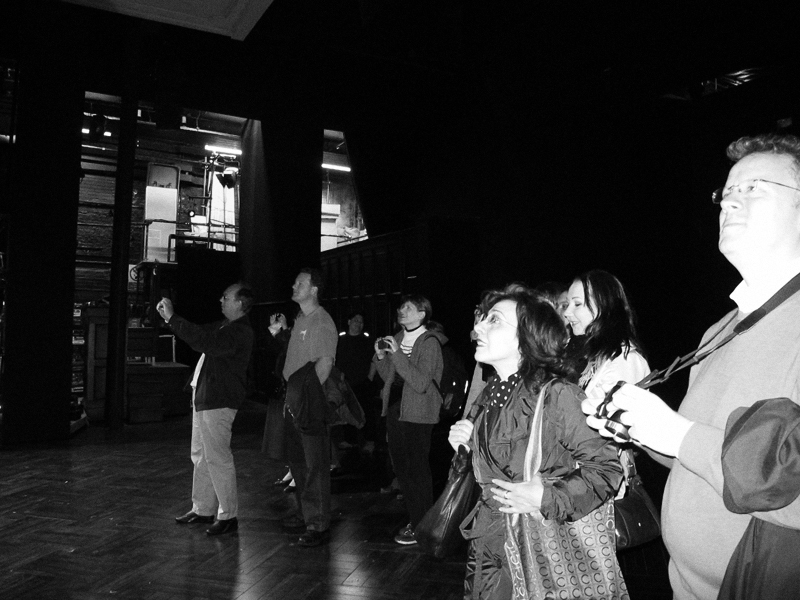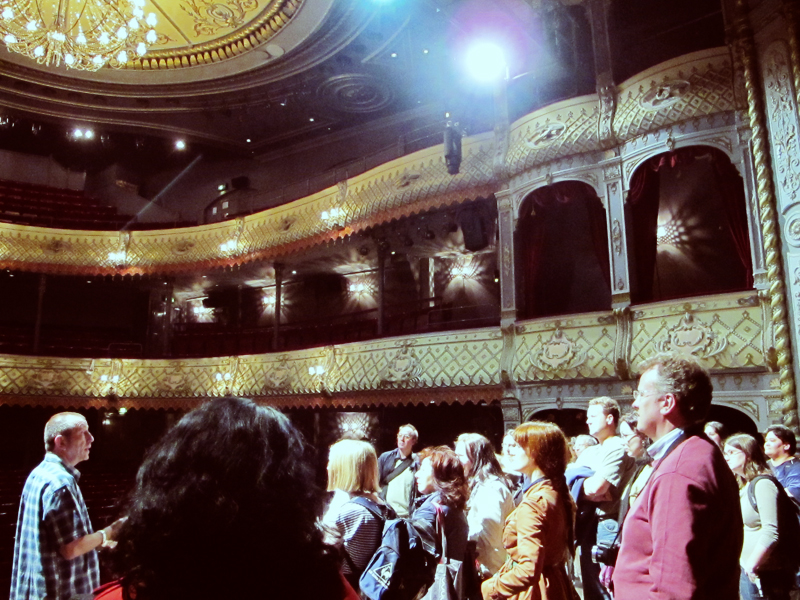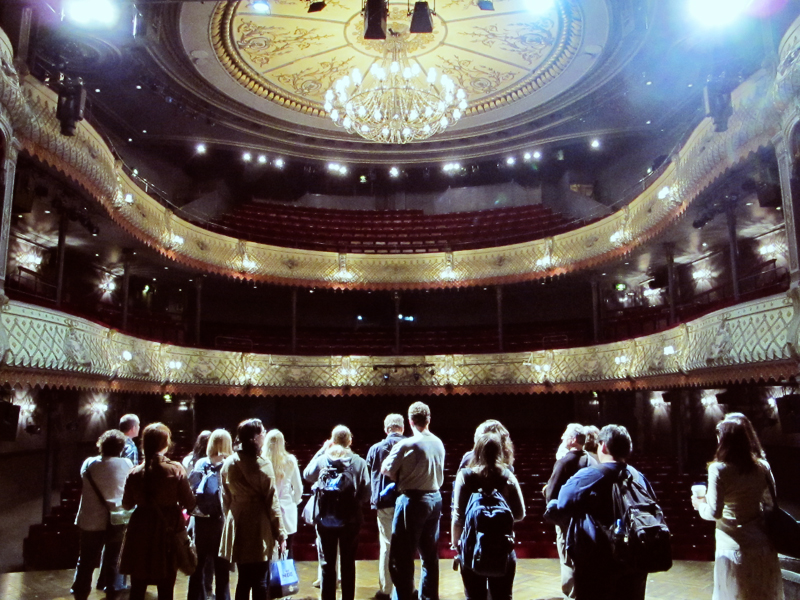 After the tour we went up to the Gordon Square Cinema for our film screening. The movie of choice was the Criterion version of That Hamilton Woman. I was so glad that Birkbeck had a technician there to help me set everything up. This was the first time I'd ever seen this film on a big screen, and I thought the Criterion restoration looked great! I wrote a little introduction to present before the film started. One thing I wanted the audience to consider when watching the film was the difference in performance styles between Vivien Leigh and Laurence Olivier. This used to be something that bothered me about the film–Laurence Olivier seems pretty wooden. But, as I mentioned in my film studies essay on That Hamilton Woman, this was done on purpose as the film was propaganda. Consideration of historical context has given me a much deeper appreciation for this movie. So, remember: it wasn't that Laurence Olivier failed at acting compared to Vivien Leigh. He was giving British audiences the restraint and stoicism that was popular in England during the war years. A few audience members had never seen this film before, but everyone said they enjoyed it! Did Vivien Leigh act Larry off the screen, thus being the reason why they never made any films together? No, those were two entirely different modes of performance.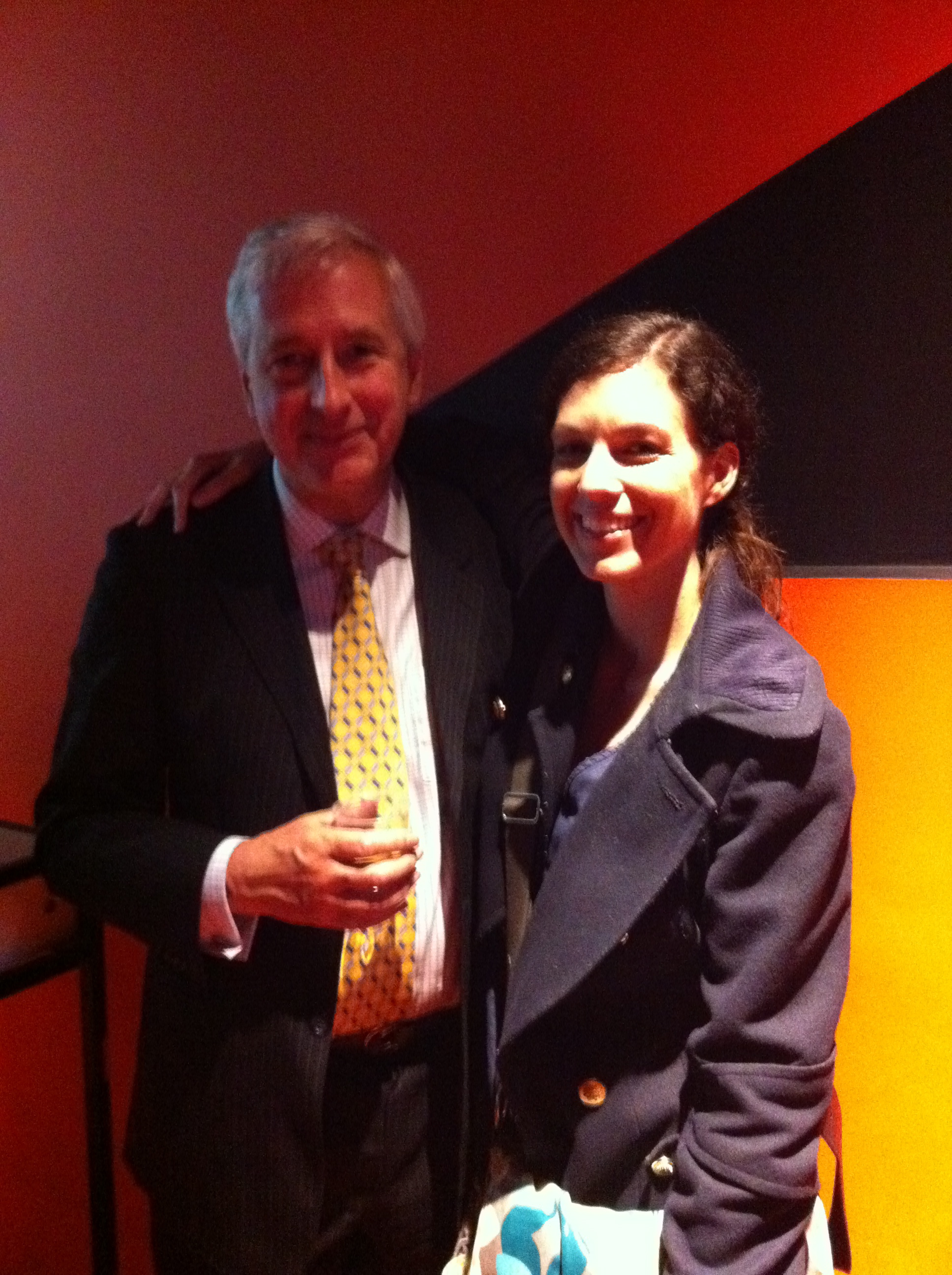 Afterward, we stepped out into the foyer for some drinks and snacks before heading back in for a Q&A with Vivien Leigh biographer Hugo Vickers. I interviewed Hugo about his experience doing research for his biography. How did he become interested in Vivien Leigh and who was the most interesting person he interviewed? Did he come across anything surprising in his research?
Cecil Beaton turned out to be the catalyst that sparked Hugo's interest in Vivien. As we know, Vivien Leigh as a social butterfly and knew many famous people in all areas of the creative arts. Hugo's research on the famous photographer and costume designer for Beaton revealed that Vivien Leigh's name tended to appear rather frequently. Colin Clark (author of My Week with Marilyn, The Prince, The Showgirl and Me and whose art historian father was good friends of the Oliviers) was revealed to be the most interesting interviewee. Clark did seem like a really interesting and lively character. He can be seen giving commentary on some of the Oliviers documentaries such as Larry and Vivien: The Oliviers in Love, and he narrates the documentary made from his own The Prince, The Showgirl and Me (you can watch both of these documentaries at the vivandlarry.com Cinema Archive).  Hugo also spoke of his time interviewing Jack Merivale, Vivien's partner after her divorce from Laurence Olivier and spending time with Vivien's daughter Suzanne Farrington. Susie, as he referred to her, realized she would eventually have to help someone with a Vivien Leigh project, and luckily she chose him.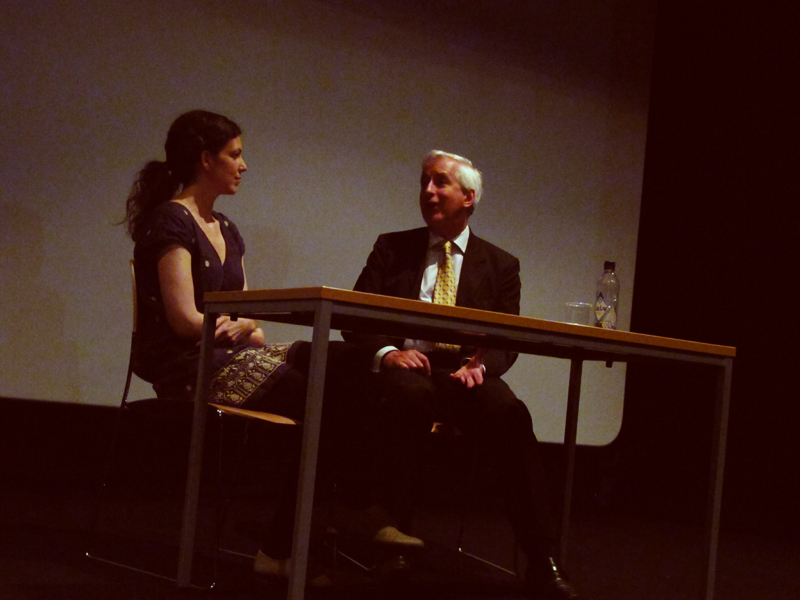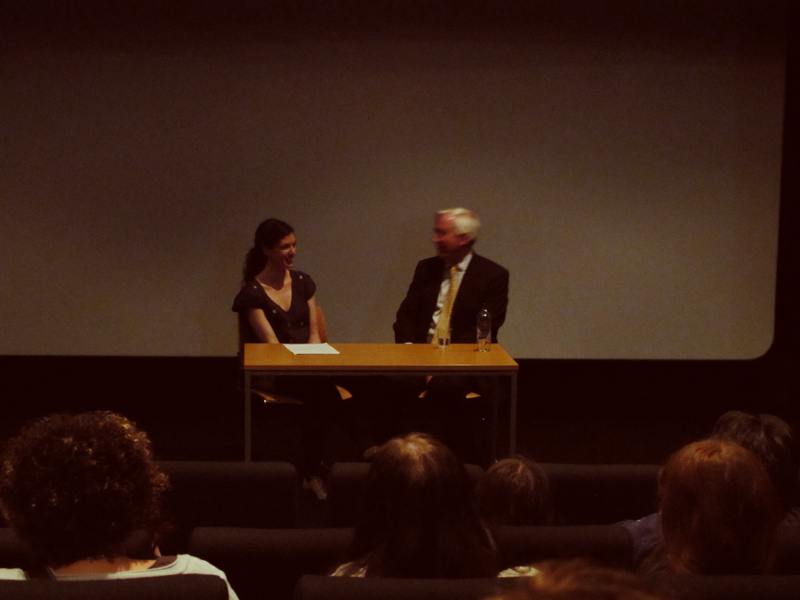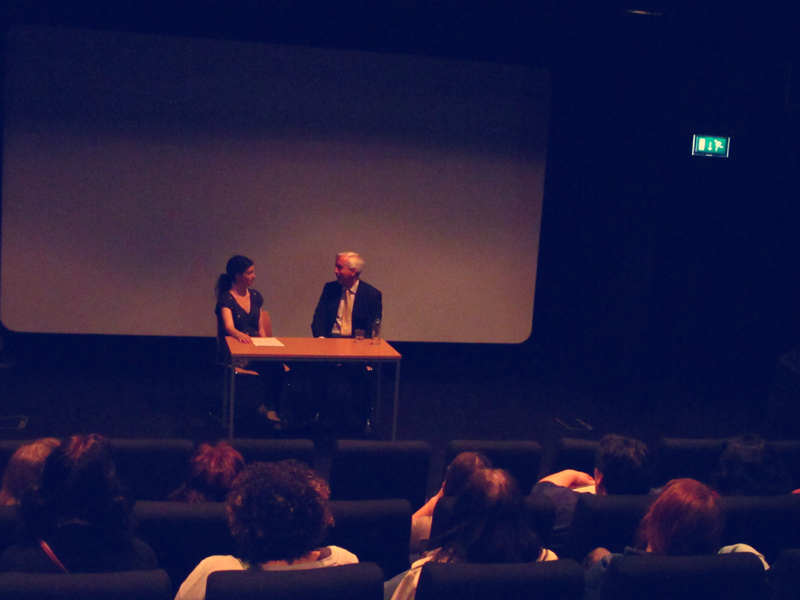 It was great fun interviewing Hugo because even though we disagree on some points, he is so interesting to listen to!  After the interview, we opened the floor to questions from the audience. There were so many good ones! Lara Fowler from San Francisco asked whether his approach to writing about Vivien Leigh differed from that of his other subjects such as the royal family. Hugo spoke about his methodological approach–starting at the beginning of a person's life and trying to find as much information as possible. He also finds a genealogical approach most useful in yielding interesting information. Christina Bystrom from Seattle asked whether he had spoken to Sunny Lash, Vivien's secretary during Gone with the Wind who ended up being a long-time friend of the actress. He did and thought her lovely to talk to. Julian Heward from Middlesborough asked whether Vivien had a lot of female friends and Hugo and I were trying to think of all of the famous names with whom she hung out on a regular basis: Lauren Bacall and Kay Kendall (in the late 50s), Rachel Kempson, Mary Mills, Lilli Palmer…Everyone was really enthusiastic and excited to talk with Hugo one on one.
Jenni from Finland uploaded some video footage of Hugo talking about Cecil Beaton and the Oliviers. Thanks, Jeni!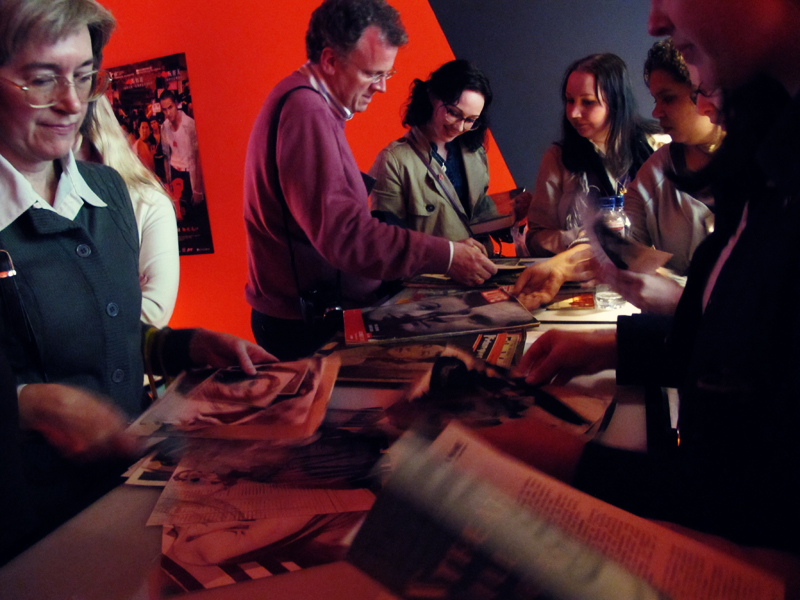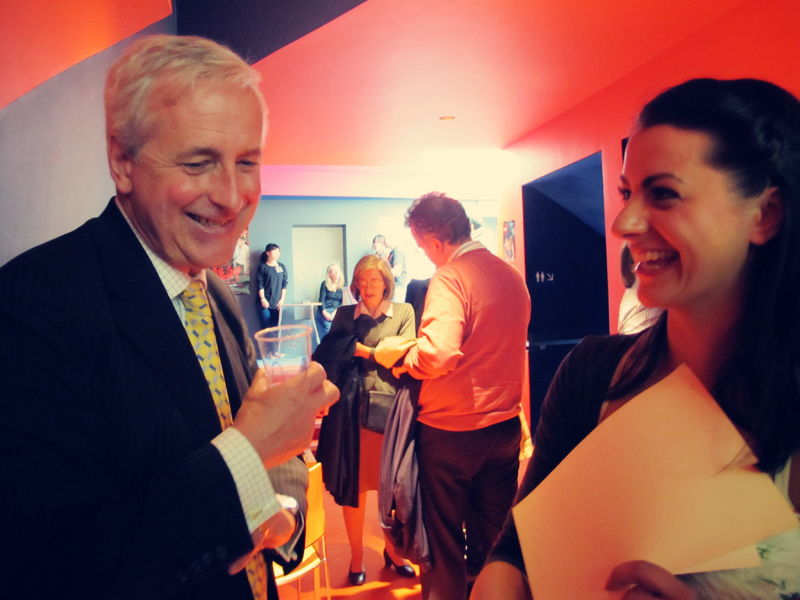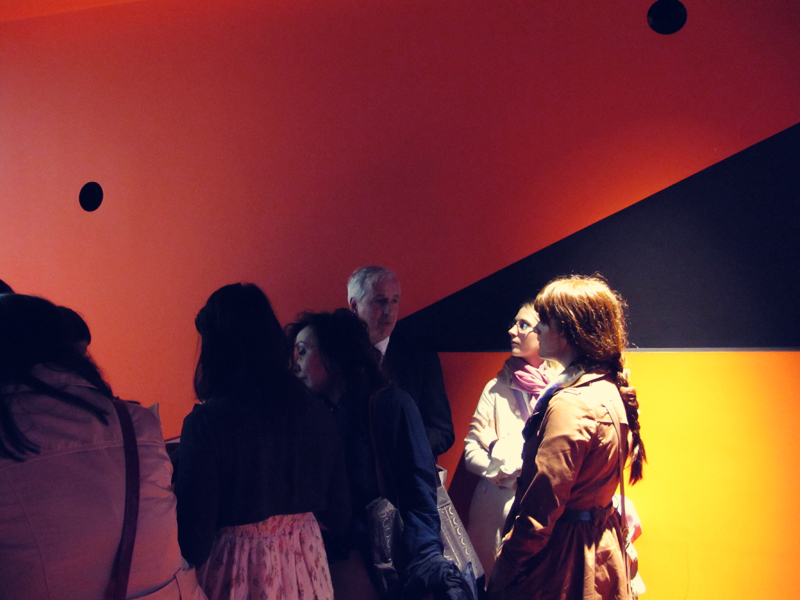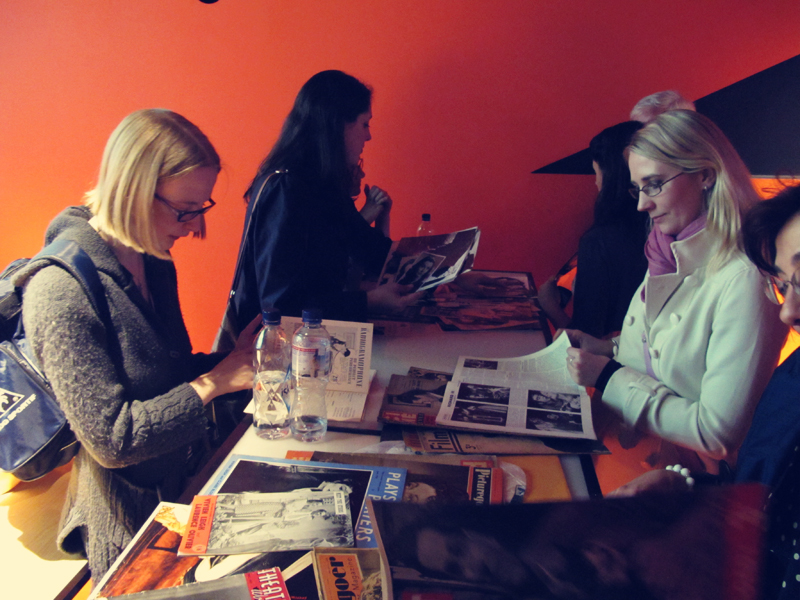 We had to vacate the room by 5, so afterward we all hung around and chatted some more in the lobby. Hugo was on hand to talk with fans and to sign books. I brought along some vintage magazines and photos for people to look through, and then most of us headed over to Russell Square for an Italian dinner. Hugo came too, which was really awesome of him. Afterward, everyone headed back to their accommodation to rest up for the big London Walking Tour the next morning. Sameera, Elizabeth-Anne, Lara, Marissa and I got lost wandering around Bloomsbury in search of Goodge Street station! Good times!
Stay tuned for Part 3…
*Special thanks to Shiroma Nathan for the Old Vic group pic and to Rohit Talwar for the photos of Hugo and I during the interview.