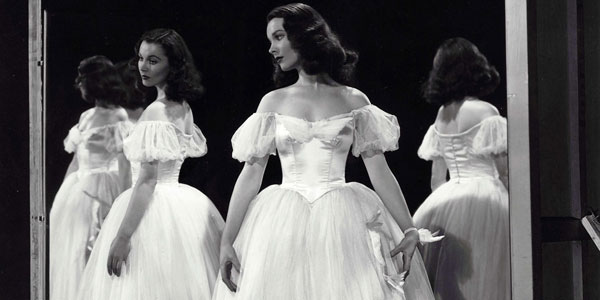 Last week, I was invited to go into the BBC to talk about Vivien Leigh for the Film Programme on Radio4. It was a bit surreal because I never imagined I'd be doing this sort of thing! I was interviewed by Film Programme host Francine Stock, who had recently seen Waterloo Bridge and was keen to know more about it. This was a welcome surprise as Vivien is usually mentioned in the same breath as Gone With the Wind or A Streetcar Named Desire rather than her "lesser-known" films.
We had a Vivien Leigh fan meet-up here in London over the weekend and one of the activities was viewing Waterloo Bridge on the big screen. I'm curious to know whether the version that we saw was the original UK release because pretty much every allusion to Myra Lester being a prostitute was omitted. It was very strange. Not only did it accelerate the ending, it also took away from the overall emotional impact of the story and left us wondering why Myra decided to take such drastic measures.
Awkward censorship aside, Vivien's centenary has really brought her out into the spotlight this month. The BFI film season is selling very well, and the V&A has put some of the Vivien Leigh Archive items on display — stay tuned for an interview with curator Keith Lodwick, which should be up on the blog very soon! I had a lot of fun participating in a panel discussion about researching Vivien's life with Keith and curator Nathalie Morris last Tuesday at the BFI. The Starring Vivien Leigh: A Centenary Celebration exhibit is opening on November 30 at the National Portrait Gallery, and I'm busy preparing my NPG talk, which takes place next Thursday!
I feel lucky to be part of this amazing resurgence of interest in Vivien's life and work. It's been a wonderful experience so far.