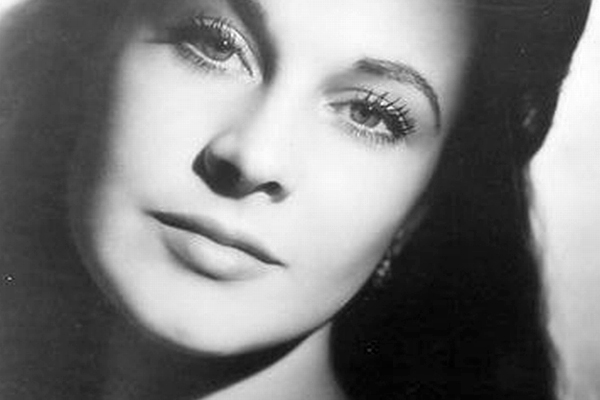 Studies in Scarlett
by Gavin Lambert
The Sunday Times, December 30, 1973
Early in 1936 David Selznick received from his story editor in New York a long synopsis of a long forthcoming novel. It was called Gone With the Wind and nobody had ever heard of the author. The story editor, Kay Brown, strongly urged him to buy the rights at once.
He didn't. Although tempted by the material, he knew that movies about the Civil War were usually commercial failures. He turned it down, then had second thoughts for six weeks. Finally he made an offer which was accepted, went to Hawaii for a vacation with his wife and read the novel he'd bought. He returned to Hollywood to find it a runaway best seller and already part of the national psyche.
Having decided that George Cukor should direct the picture, Selznick's first thoughts about casting were directed toward Rhett Butler, not Scarlett O'Hara. He wanted Clark Gable, but the star was under contract to MGM. His father-in-law, Louis B. Mayer, was still angry because Selznick had previously left the studio to form his own company and refused a sumptuous offer to go back. Reluctant to deal with this difficult potentate again, Selznick fell back on his second choice, Gary Cooper. He approached Sam Goldwyn, to whom the actor was under contract, and met an unblanketed refusal. He next thought Errol Flynn, at the time the movies' top swashbuckler. Warner Brothers, who owned his contract, offered a package instead of a refusal. Bette Davis, also owned by the studio, had began an ardent campaign for the part of Scarlett the moment she heard Selznick was going to produce the movie. Jack Warner was prepared to make her part of the deal.
Selznick was seriously tempted, but not Davis. Desperate though she might be, she wouldn't play Scarlett to Errol Flynn's Rhett. Jack Warner broke off negotiations; Selznick, after considering Warner Baxter and Ronald Colman for a few minutes, reluctantly admitted to himself that gable was a necessity. He went back to MGM, faced his triumphant father-in-law, and was met by some not unexpected stiff terms. MGM would lend Gable at a figure considerably above his usual salary, and provide half the financing in return for world distribution rights and half of the total profits.
Since Selznick's company had a contract with United Artists to distribute all his pictures until the end of 1938, Gone With the Wind could not be released by MGM until after that time. It was not October, 1936. Selznick's next problem was how to keep public interest alive in his project for the next two years.