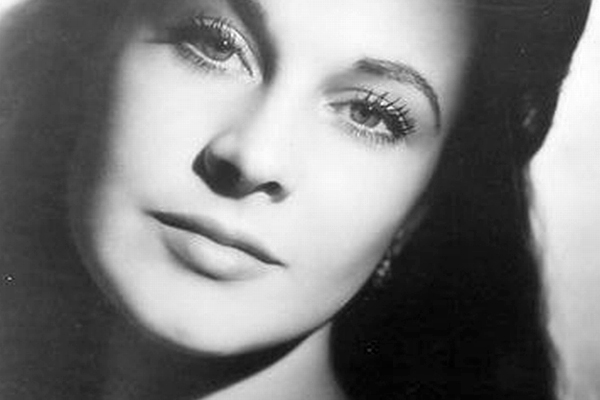 Studies in Scarlett
by Gavin Lambert
The Sunday Times, December 30, 1973
Early in 1936 David Selznick received from his story editor in New York a long synopsis of a long forthcoming novel. It was called Gone With the Wind and nobody had ever heard of the author. The story editor, Kay Brown, strongly urged him to buy the rights at once.
He didn't. Although tempted by the material, he knew that movies about the Civil War were usually commercial failures. He turned it down, then had second thoughts for six weeks. Finally he made an offer which was accepted, went to Hawaii for a vacation with his wife and read the novel he'd bought. He returned to Hollywood to find it a runaway best seller and already part of the national psyche.
Having decided that George Cukor should direct the picture, Selznick's first thoughts about casting were directed toward Rhett Butler, not Scarlett O'Hara. He wanted Clark Gable, but the star was under contract to MGM. His father-in-law, Louis B. Mayer, was still angry because Selznick had previously left the studio to form his own company and refused a sumptuous offer to go back. Reluctant to deal with this difficult potentate again, Selznick fell back on his second choice, Gary Cooper. He approached Sam Goldwyn, to whom the actor was under contract, and met an unblanketed refusal. He next thought Errol Flynn, at the time the movies' top swashbuckler. Warner Brothers, who owned his contract, offered a package instead of a refusal. Bette Davis, also owned by the studio, had began an ardent campaign for the part of Scarlett the moment she heard Selznick was going to produce the movie. Jack Warner was prepared to make her part of the deal.
Selznick was seriously tempted, but not Davis. Desperate though she might be, she wouldn't play Scarlett to Errol Flynn's Rhett. Jack Warner broke off negotiations; Selznick, after considering Warner Baxter and Ronald Colman for a few minutes, reluctantly admitted to himself that gable was a necessity. He went back to MGM, faced his triumphant father-in-law, and was met by some not unexpected stiff terms. MGM would lend Gable at a figure considerably above his usual salary, and provide half the financing in return for world distribution rights and half of the total profits.
Since Selznick's company had a contract with United Artists to distribute all his pictures until the end of 1938, Gone With the Wind could not be released by MGM until after that time. It was not October, 1936. Selznick's next problem was how to keep public interest alive in his project for the next two years.
Out of his dilemma came the idea of a nationwide talent search to find an unknown to play Scarlett O'Hara. When he thought of it, Selznick was certainly not convinced that he wanted an unknown – even after shooting began he was still considering stars for the lead – and the search in the end yielded nothing except a girl in Charleston, Alicia Rhett, to play the part of India Wilkes, Ashley's unpleasant sister. But as an attention-getting device it was brilliant. The search for a girl to play the most popular heroine of the decade received gratifying wide national coverage, and was the subject of editorials from the Times of Los Angeles and the Times of New York.
Today, when the casting of unknowns in lead roles is hardly revolutionary, it seems almost inconceivable that such a simple ploy should have worked so well and for so long. But Selznick was handling a very special property when the mystique of Hollywood and the star system was at its height. The formation of the Rome-Berlin axis, the Moscow spy trials, the German occupation of Austria and the Munich Conference were comparatively minor events to an isolationist public holding its breath while 1400 candidates were interviewed and 90 tested as potential flesh and blood of an instant legend.
Later, and privately, both Selznick and Cukor admitted that the results were simply awful. And the possibility that an unknown might be chosen to play Scarlett also had its effects on the stars and their fan clubs. Letters poured in from all over the country – from Europe, too, since the novel was repeating its triumph there – suggesting almost every leading lady of the moment. Of write-ins, Bette Davis was easily the most popular candidate, with 40 percent of the vote, but her refusal to play opposite Flynn had taken her out of the running. The loss of the role haunted her for years. Convinced that a deal could have been made but for Cukor's opposition, she gave out interviews claiming that he thumbed her down because he favored Katharine Hepburn from the start.
But Katharine Hepburn, her imagined downfall, was in fact a self-announced contender, one of several stars who either suggested themselves to Selznick or put their agents to work. Because of her previous association with Cukor and Selznick on A Bill of Divorcement and Little Women, she was thought for a while to have an inside track; but although Cukor was receptive, Selznick doubted whether she had the sex appeal to enthrall Rhett Butler for so many years. He was also worried because at the time exhibitors were labeling her "box office poison." He offered to test her, however, but she refused. Although officially out of the running, she remained a strong possibility in Cukor's mind, and he thought that if the search should fail to yield an "ideal" Scarlett, Selznick would reconsider.
Another widely-publicized candidate was Norma Shearer, with whom Selznick had discussions concerning the part. But her fans created an outcry at the thought of an actress renowned for her sweet and ladylike qualities playing a southern minx. Ed Sullivan, then a powerful columnist, join the protest. In the end, in spite of encouragement from a New York Times editorial, Shearer withdrew from the race.
The list of actresses who wanted to play Scarlett, or were touted for it by fan magazines, Press and radio commentators, and their agents, is amazing not only for variety but incongruity. Remembering that the story begins with Scarlett at the age of 16, it seems extraordinary that among the serious contenders were Shearer (37), Miriam Hopkins (35), Tallulah Bankhead (34), Joan Crawford, Jean Arthur and irene Dunne (all 33). Some of these were actually tested. This is a comment, of course, from a society that is much more conscious of age (or youth) than were the Thirties. The most popular figures of that time were women rather than girls.
In Jean Arthur's case, one suspects the test to have been partly a sentimental gesture, since Selznick was in love with her before he married Mayer's daughter. An original and charming actress, she was clearly too old for the part, with no hint of the southern belle in her temperament. The test looks strained and embarrassing, and nervousness pushes the lovely husky voice to a series of grating rather than girlish squeaks. Bankhead's test is equally uneasy, Although a southerner, demureness was never her stock-in-trade, and in trying to recapture the innocence of the early Scarlett her memory clearly fails her. Miriam Hopkins, who read for the part but didn't make a test, also came from the South and had recently starred in the movie of Becky Sharp; the similarities between Thackeray's and Margaret Mitchell's heroine had been pointed out in several reviews. She had a strange, powerful intensity and like Shearer could create the illusion of physical glamour. You feel she might have got away with Scarlett on the stage. Joan Crawford was Louis B. Mayer's own personal choice, but in spite of his powerful promotion, Selznick never asked her to read or make a test.
Other actresses tested were Joan Bennett (from Little Women), Paulette Goddard, the young Lana Turner, who had just attracted attention in her first, small movie role in They Won't Forget, and a New York model called Edythe Marriner whom Selznick's wife had spotted as a fashion show. To see the film on the contenders is to see why Selznick and Cukor continued to hold out. Some are instantly out of the question. Lana Turner at sea, dazed and ringletted. "If I can't understand it, I can't do it," she told Cukor years later, working with him as an established movie queen. At the time she made this test the moment had not yet arrived. Edythe Marriner – who changed her name to Susan hayward after the test – looks right; she was 19 then, with a slight resemblance to Vivien Leigh, but there's already a career-girl toughness in her screen presence.
Paulette Goddard, recently launched by Chaplin in Modern Times, is the only one who comes close. Chaplin had sensed her gamine quality and brought it out very effectively in his film; in the test it is still there, lively and appealing but somehow too redolent of city sidewalks for the daughter of Tara. Still, for a while she was under the most serious consideration, and then almost signed.
Of all these, Hopkins was the most hotly tipped by the Press; but Cukor, although he admired her talent, says he never felt he was right for the part. Nor was he particularly enthusiastic about Loretta Young, who interested Selznick for a while. There was talk of asking her to do a reading, but it never happened. Other names tossed into the arena were Carole Lombard, Margaret Sullavan, Claudette Colbert, Ann Sheridan and Jean Harlow, but here we seem to enter the land of delusion and publicity gimmicks. And when Selznick asked the other studios to suggest any actresses the might have under contract, RKO came up with a 27-year-old unknown called Lucille Ball. "Are you kidding?" was her forthright reaction, but the casting agent pressed a vocal coach on her and arranged a reading for Selznick. He was polite but non-committal.
By November 1938 there was still no Scarlett, but Selznick had announced that a single sequence of Gone With the Wind, the burning of Atlanta, would be shot during the following month. The deal with MGM specified that Gable had to begin work during the second week of February 1939, and there was no guarantee that he would be available for more than 20 weeks, which was less than the established shooting schedule. Selznick had to rearrange it so that he could use the months before Gable became available on this big spectacle scene and on other scenes that didn't involve him.
Reviewing all the known and unknown actresses under consideration for Scarlett, he had also narrowed down the final list to Hepburn, Joan Bennett, Jean Arthur and Loretta Young. As usual, second thought occurred, and he asked Cukor to make another test of Paulette Goddard. He viewed the result several times and found himself increasingly impressed. Third thoughts occurred. Cukor had also tested an unknown called Dorothy Jordan, the wife of Merian C. Cooper, producer of King Kong. Selznick now ordered another test of her; it was promising, but it never caught fire. Finally he came to a decision. Paulette Goddard would be his Scarlett O'Hara, and her agent was contacted.
At this time Chaplin and his star were publicly living together, and no-one was certain whether on not they were married. In more paranoid circles of the industry and the middle classes, Chaplin's alleged left-wing views in Modern Times had caused the first stirrings of the unpopularity that would drive him out of the country 10 years later. Now the cry of an "immoral" private life was raised. When it became known that Goddard was on the verge of being signed, women's clubs all over the United States fired salvos of protest. Such things were far more serious then than now, and Selznick felt obliged to ask his Scarlett whether she was Chaplin's wife. Goddard insisted that a ceremony had occurred at sea, in the harbor of Singapore, while they were on a cruise to the Orient. Unfortunately Goddard couldn't produce a marriage certificate or any official evidence that the wedding had taken place. Deciding not to risk a scandal, Selznick reluctantly ordered the search to continue.
On December 10, the night of the second burning of Atlanta, there was still no Scarlett. Cukor called the first "Action!" on Gone With the Wind, and the doubles of Rhett and Scarlett made their blazing escape past the exterior sets of King Kong and The Garden of Allah, dressed in false fronts for the occasion. To some Los Angeles residents, always fearful of natural disasters such as earthquakes and holocausts, the overpowering glow in the sky announced that the city itself was on fire. A few dozen people hastily packed suitcases and started driving toward the desert.
As the fire began to wane and the shooting ended, Selznick's brother Myron arrived, slightly drunk. A leading Hollywood agent, he'd been entertaining some clients at dinner. "I want to you to meet your Scarlett O'Hara!" he said loudly, causing everyone to turn around. Selznick looked from the acres of burning rubble to a young actress standing beside Laurence Olivier. Firelight seemed to accentuate the hint of pale green in the light blue of her eyes, the green that Margaret Mitchell had ascribed to the eyes of her heroine.
He knew she was Vivien Leigh, an English actress, and that she and Olivier were in love. He also knew that several months ago he'd screened two pictures she'd made in Britain, Fire Over England and A Yank at Oxford, thought her excellent, but in no way a possible Scarlett. Seeing her now, the moment turned in to a scene from his own A Star is Born. "I took one look and knew she was right – at least right as far as her appearance went," he said later.
Behind this legendary moment lies a contrivance of reality. Vivien Leigh had read the book in London when it first came out, and she was eager for the role. With an intuition and courage that were typical of her, she even thought she would get it. When she went to Hollywood early in December 1938, it was on a sudden impulse, very Scarlett-like in its mixture of romance and ambition. Laurence Olivier and she were in love, although both still married to others. Olivier had already gone to Hollywood several months earlier to play Heathcliff in Wuthering Heights. He wrote unhappy letters to Vivien – he had athlete's foot and was hobbling along on crutches; the film was going very badly; he felt he was not getting any help from the director, William Wyler, who gave all his attention to Merle Oberon; and this was naturally affecting his relationship with his leading lady. He implied that he might even walk off the picture, and there was a chance of Vivien replacing her. So Vivien joined him because he was unhappy and because she might get the role of Cathy.
The chance of replacing Merle Oberon did not in fact exist; but Scarlett O'Hara was still not cast, and Myron Selznick was Olivier's agent. Knowing how much she wanted the part, he asked Myron to introduce her to David. At first Myron was tentative, then at the burning of Atlanta the moment suddenly arranged itself. When they met, Selznick was so electrified by the look of Vivien that he asked her almost at once if she'd like to make a test. She was clever enough to express surprise, then agreed.
Next day Selznick took her to Cukor's office. The director also knew very little about her at the time, but with his acute nose for talent felt something "exciting" in her presence. He asked her to read one of the test scenes and was immediately disconcerted by her English accent. "She began reading this thing very sweetly, and very, very clipped…So I struck her across the face with the rudest thing I could say. She screamed with laughter. That was the beginning of a tender and wonderful friendship."
He arranged to shoot a test the next day. Vivien always remembered that when she got into Scarlett's costume it was still warm from the body of the hopeful actress preceding her. The test was in black-and-white, and she played two scenes with Hattie McDaniel as Mammy lacing up her corset for the Wilkes' barbecue, and with Leslie Howard as Ashley, when she first declares her love for him during a siesta at the barbecue. A few days later she made a third test, coached in the meantime for a southern accent. This was a later scene with Ashley; she makes another, even more passionate declaration of love and suggests that they run away together.
To see these tests is to witness one of this instantaneous understandings between actress and part. The southern accent hardly exists in the first two, but it doesn't matter. In every other way Vivien Leigh becomes Scarlett, and the boldness and confidence of an actress of only 25 years old, required to show her grasp of a role with hardly any preparation at all, is extraordinary. In contrast to all the others who tested, what is unique and immediately striking is her passion. "There was an indescribable wildness about her," Cukor remembered later. She was never coy or tentative or strained, and instead of playing the first scene with Ashley like a schoolgirl with a crush, she is direct in her desire for him, dangerously impatient. In this alone she reveals a feeling for the character far in advance of the other actresses tested. The Jean Arthur-Tallulah Bankhead-Lana Turner approach involves excessive fluttering of eyelashes. Susan Hayward and Paulette Goddard tend to play it conventionally sexy. Cukor said he was always looking, in the actress who should play Scarlett, for someone "charged with electricity" and who seemed "possessed of the devil." In these tests Vivien Leigh seems endowed with both qualities.
The third test is the most highly charged of all. Within a few days she had basically mastered the southern accent, which slips away only now and then, and since Leslie Howard was not available that day is playing with another Ashley, but the wooden-ness of Douglass Montgomery in no way deters her. Now she presents a woman instead of a girl, hardened by experience, with an underlying panic and desperation; the scene becomes a fierce, disturbing appeal to Ashley to save her life. The performance here is in fact more striking than when she repeats it in the film under Victor Fleming's direction, after Cukor had been fired.
Both producer and director were convinced they had found their Scarlett. The only dissenting vote came from Alexander Korda, from whom Selznick had to buy Vivien's contract. He told his young star that she was making a mistake. "You are quite wrong for the part…"
• • • • • •
Gavin Lambert wrote the screenplay for The Roman Spring of Mrs. Stone and many books, including GWTW: The Making of Gone With the Wind, and On Cukor. He died in 2005.