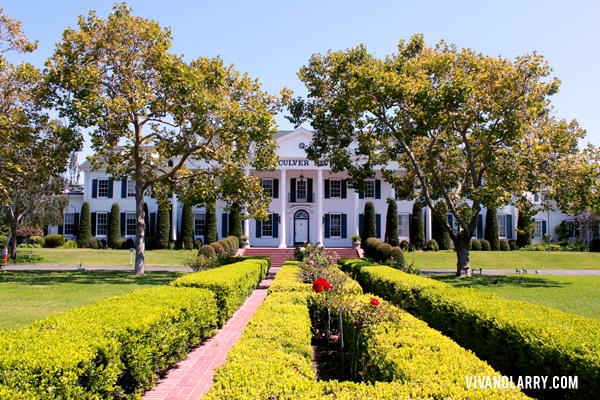 Last week my friend Jay and I made a pilgrimage of sorts down to Culver City to see a famous mansion that stands on the corner of Washington and Ince. Culver Studios, as is it known today, is the former home of Desilu, RKO, DeMille, Ince and Selznick International. The mansion's famous facade can be seen at the beginning of many illustrious films of the 1930s and 40s, including a Civil War epic loved by many.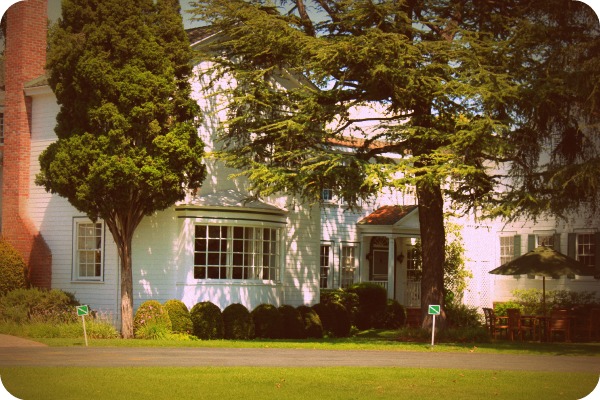 The former office of David O. Selznick
Gone with the Wind was filmed here in 1939 on stages 11 and 12 and many of the outdoor sequences were shot on the backlot which, according to the studio website, used to stretch all the way to the hills. This is where Tara once stood and where Scarlett O'Hara ran through the streets of war-torn Atlanta. The front of the building was used as the exterior shot of the Butler's Atlanta mansion in GWTW, with one of William Cameron Menzies' famous matte paintings disguising the colonial columns. Walking up to the front of the studio was like stepping back in time. Except for the "Culver Studios" sign across the top, it doesn't look as if the facade has changed much since the golden days of Hollywood.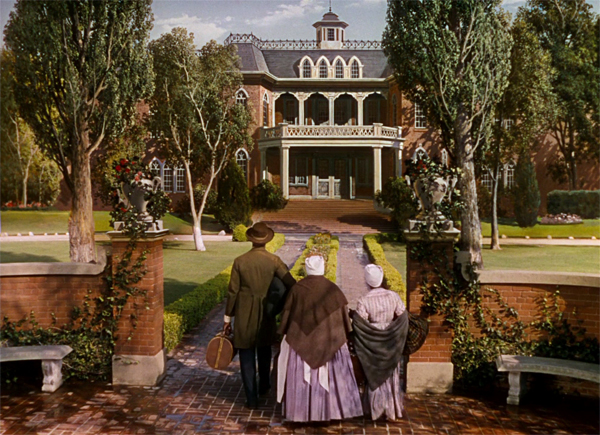 They're really looking at the front of the studio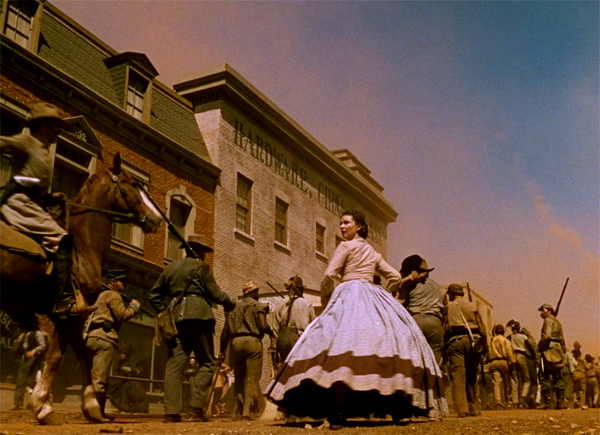 The streets of Atlanta, on the "Back 40"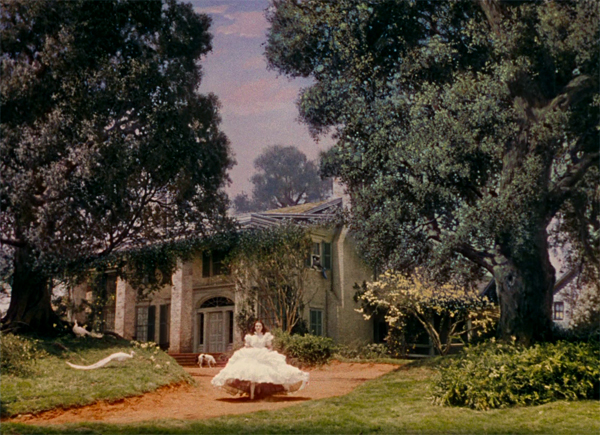 Tara was also constructed on the "Back 40"
Culver's present glory can be attributed to Grant Tinker and Gannett:
"In 1968, while the industry was suffering, the studio changed hands again and the new ownership sold off most of "back forty" — the studio's 28-acre back lot. By the late 1970s the once lovely studio had become a dilapidated wreck and remained that way until the mid 1980s, when it was purchased by the joint ownership of Grant Tinker and Gannett. They completed a $26 million renovation which created new state-of-the-art television stages and updated all the existing facilities. More impressively, the construction restored much of the studio's original luster and beauty. The process included extensive renovations of the mansion, bungalows and Selznick wing." 
Laurence Olivier was very familiar with this studio, having been under contract first to RKO in the early 1930s and then making Rebecca for Selznick in 1940. It was easy to imagine stars like Clark Gable (who had been loaned out from MGM, located just a few blocks away), Cary Grant, Vivien Leigh, Gloria Swanson and Lucille Ball driving through the gates to start a day's work.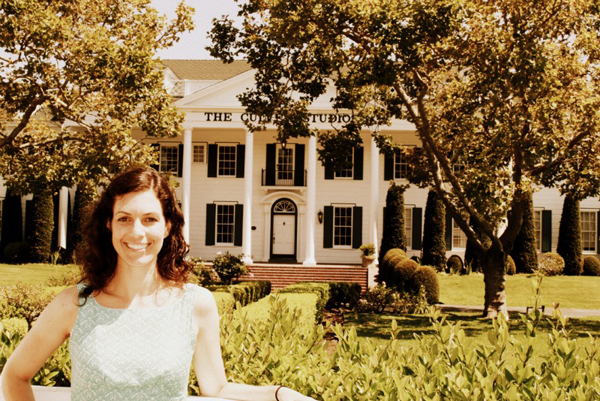 A major geek moment
During my stay in LA, I had the opportunity to visit Sony (formerly MGM) and Paramount, both of which are still enclosed behind large walls and gates, inaccessible to the average passer-by. Culver Studios is so open in terms of what can be seen from the street, which is something I really appreciated. It looks just as it does in the movies!