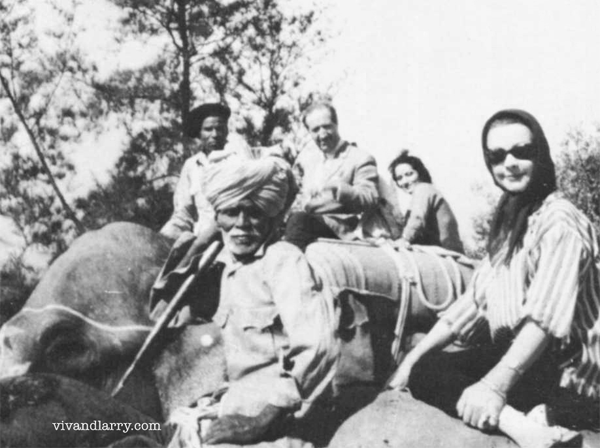 Vivien Leigh (right) riding an elephant in India, 1964
India has been on my mind quite often lately. While watching The Best Exotic Marigold Hotel (John Madden) and Trishna (Michael Winterbottom) recently, I couldn't help thinking that the thing I loved most about these two films was the cinematography and the beauty of the Indian landscape. A couple weeks ago, I sat in the library reading through the letters Vivien Leigh wrote to Jack Merivale. In the autumn of 1964, Vivien returned to the East for the first time since she left Darjeeling for London at age 6. Vivien's letters, some of which were reprinted by Anne Edwards in her 1977 biography, describe her adventures in Nepal and India, the beauty of the people, the landscapes, the culture. Katmandu, Delhi, Madras, and Karanjia were on her list. She wrote with great delight about the temples, funeral pyres on the rivers, friezes of erotica, elephant rides and a journey in the Raj's plane for breathtaking views of the Himalayas and a close-up look at Everest. It was a "return to her roots" although she never went back to Darjeeling.
Needless to say, all this reading and film viewing has made India jump to the top of my bucket list. Some day, I hope to take my own photos, but for now, I'll leave you with some stunning images by photojournalist Steve McCurry. Best known for his  striking "Afghan Girl" portrait, McCurry has photographed for National Geographic and other publications for decades. A couple of years ago, he was entrusted with the last-ever-produced roll of Kodachrome film. The images are currently on his website. Whether shooting with film or digital, McCurry expertly captures the colors, faces and lifestyles of one of the most classically fabled countries in Asia.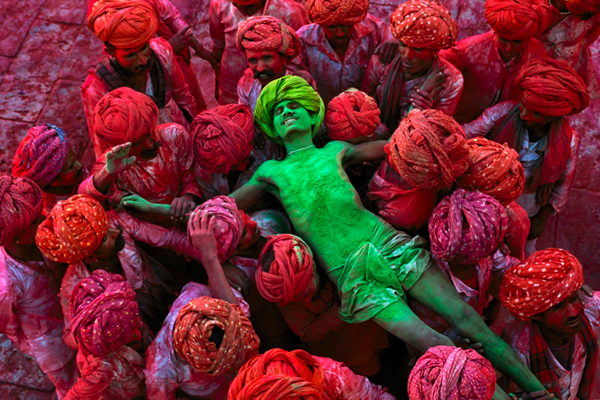 Holi Festival, Rajasthan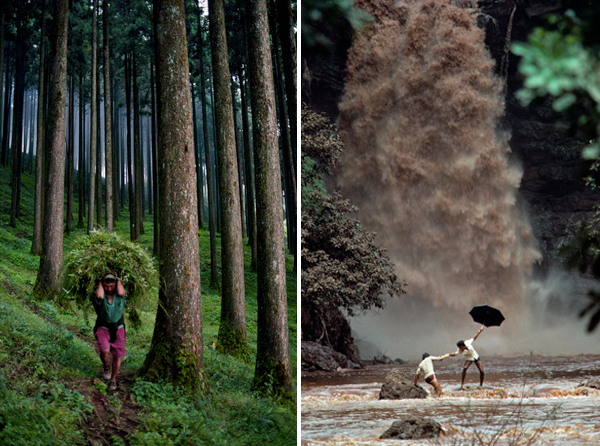 Darjeeling | Monsoon, Goa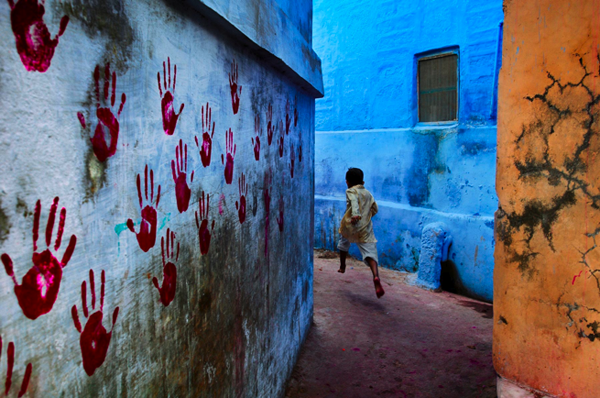 Jodhpur, Rajasthan

Taj Mahal, Agra, Uttar Pradesh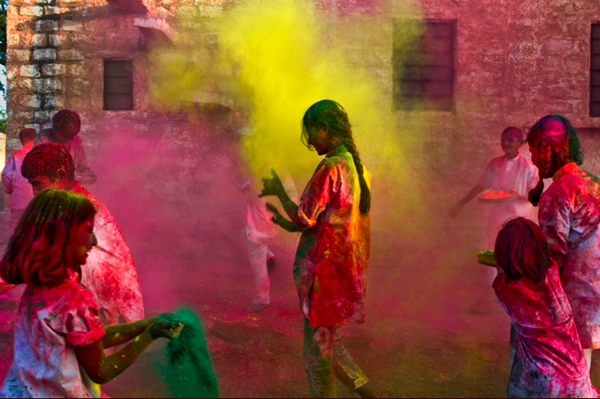 Holi Festival, Rajasthan
See more photos by Steve McCurry here.