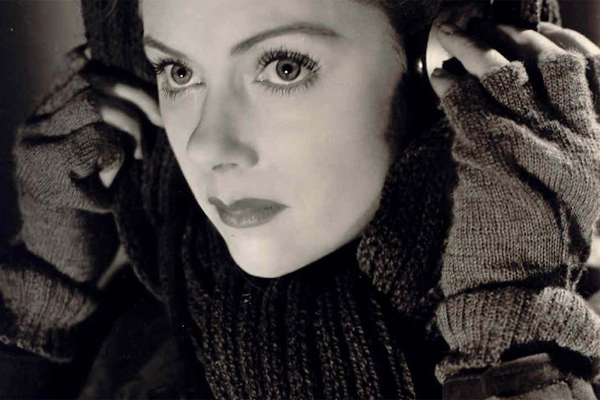 In 1961, a journalist asked Vivien Leigh why she found old people so fascinating. She responded by saying, "Their wisdom will do for a start; the fact that they've lived…What they say is so wise and good. They know what they're talking about."
Vivien's words are so true. I've always loved old people, as well. They have the best stories–think of all the things people in their 80s and 90s have seen! My maternal grandmother was born in 1911 and I remember ringing her up when I was a kid to "interview" her for class projects about the Depression and the War. I was too young to appreciate what she had been through at the time. It wasn't until I was in my late teens that my interest in history and the early half of the 20th century really melded together and blossomed into a passion. My grandma died not long afterward at the age of 94, and I have often regretted not having these conversations with her as an adult. In a way, I was given the chance to make up for my past lack of communication this afternoon when I had tea with 97 year old actress Renee Asherson.
The meeting was pure happenstance. Last week, a friend of mine gave me the number of Australian actor Trader Faulkner who acted in the Royal Shakespeare Company with Laurence Olivier and Vivien Leigh during the 1955  Stratford season. He invited me around for a chat and was so warm and open, and most keen to help. We were speaking of our favorite actors and he mentioned Robert Donat, and that he knew his wife Renee Asherson quite well. I mentioned how I'd tried to get in touch with Renee a few months ago for this project so he rang her up right then and there and we made plans for tea. Small wold, indeed!
We showed up at a gorgeous flat near Primrose Hill and were greeted at the door by her caretaker and shown into the sitting room. There, in a comfy chair by the large window, surrounded by books and mementoes from a life well lived, sat the woman who starred opposite Laurence Olivier in Henry V and played Stella to Vivien Leigh's Blanche in the London production of A Streetcar Named Desire. There was no mistaking her face.
Renee is remarkably sharp for nearing 100 and has a friendly, lively personality; the conversation was often permeated by her tinkling laughter. She had nothing but nice things to say about Larry and Vivien but I found her entire dialogue with Trader completely fascinating. She spoke about being born in Kensington and still remembering the bombs raining down during the war (WWI!); taking the early train from Marylebone to Denham and tramping through muddy fields from the station to report for work with Laurence Olivier in 1943; acting with Trevor Howard at the Old Vic; loving Gone with the Wind; being blacklisted from H.M. Tennant's for complaining about her wig during a stage production at the Aldwych; doing the shopping in Thame with Vivien Leigh when she was invited to Notley for weekends; taking care of her husband Robert Donat when he was seriously ill with asthma in the mid-1950s. And the names that were dropped! It was like a book of who's who of British film and theatre history! I was just happy to sit there and sip my tea, taking in the scene. They were having such a good time reminiscing, it was lovely to witness. I ended up showing Renee how my iPhone worked and we cooed over photos of my cat Coco, as every conversation with a famous person should end.
As Trader and I walked back toward Camden Town, I thanked him for taking me to see someone I'd wanted to meet for such a long time. He kindly reminded me that everything happens for a reason; that we're put on this earth to help people. Perhaps, he said, wherever Vivien Leigh is right now, she's giving me a gentle nudge in the direction of my goal.
Perhaps there are strange forces at work, but whatever happens, I feel very lucky to have had this experience.
*Photo via The Powell and Pressburger Pages
 ♠ ♣ ♠ ♣ ♠